National Whipped Cream Day | Key Lime Pie
It was the Sunday before Christmas and I was doing a couple of things:
Exchanging Christmas gifts with my best friend Jackie, her husband, and baby;
Eating a breakfast of bagels and pastries; and
Still contemplating what I would make for National Whipped Cream Day.
This food holiday seemed easy enough, but nothing is ever that easy if I let it become difficult, which is sometimes easy for me to do. Okay, now I'm just getting confused.
Basically, I knew I could go in a million different directions, including just making a batch of a 3-ingredient whipped cream and calling it a day, but that's too easy. Then, I wanted to be sure not to make a dish that I would have to make at some point throughout the year. Following the calendar I am, I already have some repeats and I'd prefer not to impose anymore on myself.
Anyway, it was at this breakfast that Jackie told me that I should make Key Lime Pie for National Whipped Cream Day, a dessert I was already considering. Then, she mentioned that my aunt's Key Lime Pie is one of the best she's had. And we live in Florida, where there is plenty of Key Lime Pie to indulge in.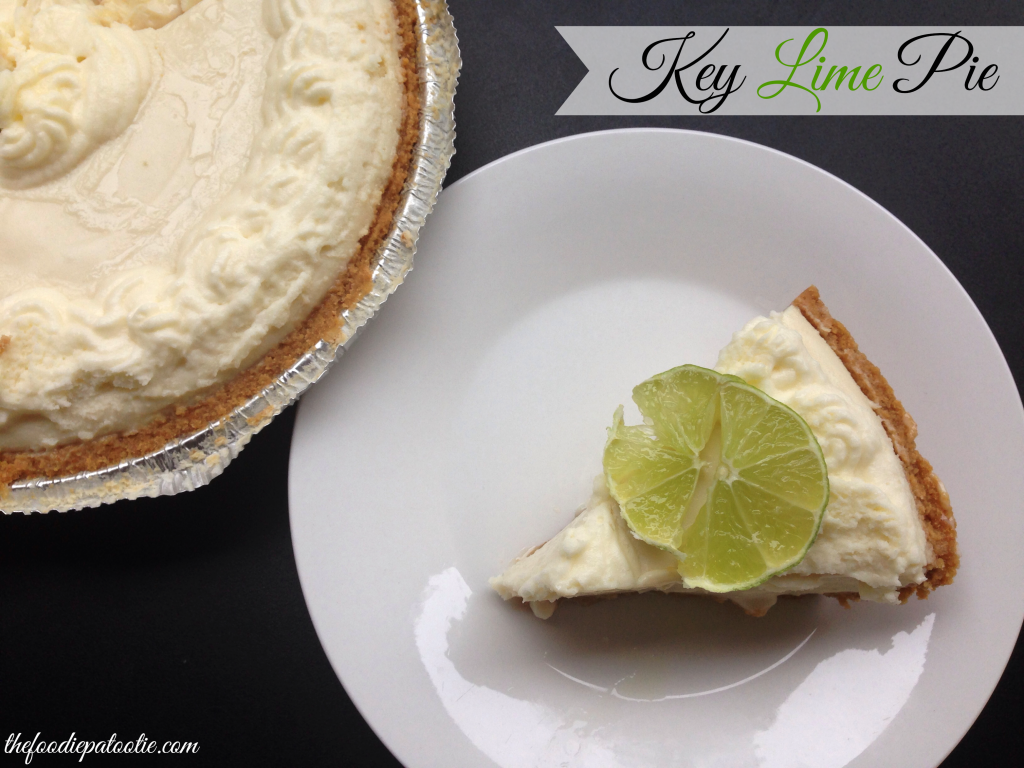 So here it is- the Key Lime Pie my Aunt Des wow'ed my best friend with. I wanted to see how the pie would come out if I adjusted the recipe slightly, taking some key lime juice away and adding in some homemade whipped cream. It ended up being a little less tart, with more sweetness. The texture also varied slightly to be a tad bit more creamy.
Armed with my pastry bag, I then topped the outside of the pie with whipped cream once it was done cooking…but not before it was done cooling, hence the somewhat melted appearance of the cream. Don't be impatient like me and try doing things out of order. Key Lime Pie, in case you don't know, is best served chilled.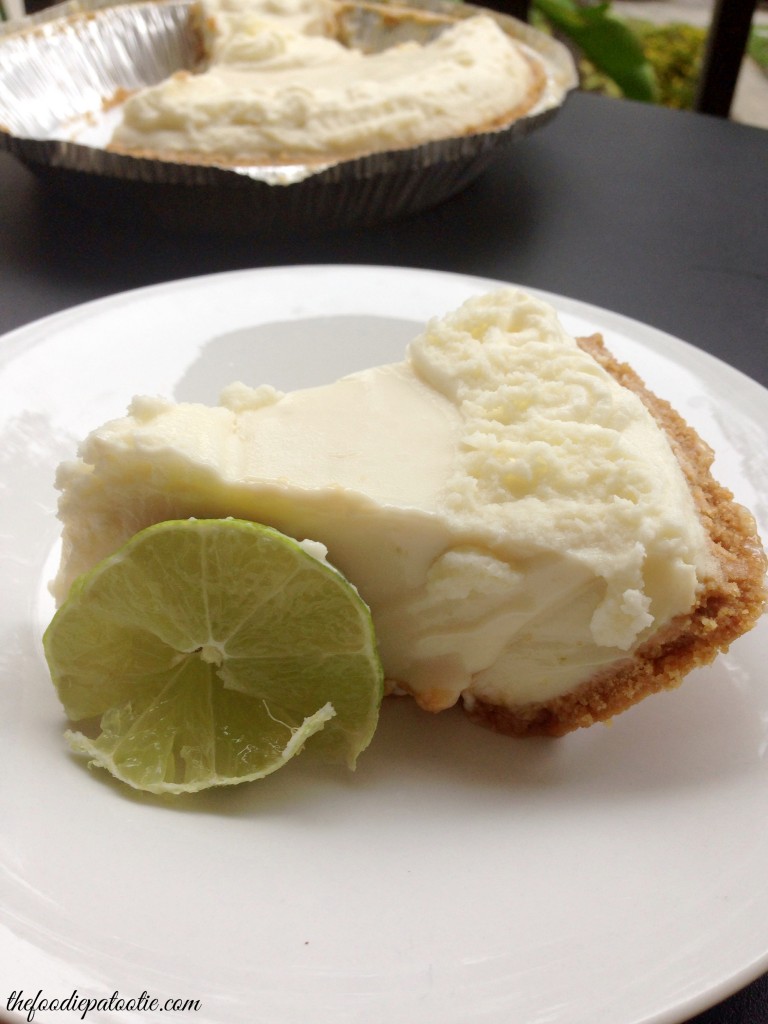 National Whipped Cream Day | Key Lime Pie
Recipe Type: Dessert
Author:
Prep time:
Cook time:
Total time:
Serves: 1 pie
Ingredients
[b]Key Lime Pie[/b]
1 9-inch graham cracker crust (buy in store, or make your own)
3 cups sweetened condensed milk
1/2 cup sour cream
1/2 cup key lime juice
1 tbsp grated lime zest
2 tbsp whipped cream, plus more for topping
[b]Whipped Cream[/b]
1 cup heavy whipping cream
2 tbsp confectioners' sugar
1 tsp vanilla extract
Instructions
Preheat oven to 350*F.
Make whipped cream by combining the ingredients. Beat on medium using a mixer until peaks form. Set aside.
In a medium bowl, mix together condensed milk, sour cream, key lime juice, grated lime zest and 2 tbsp of the prepared whipped cream. Pour mixture into the graham cracker crust.
Bake for 6-9 minutes. Refrigerate the pie until completely cold. Top with whipped cream and lime slices.
DID YOU KNOW: Here in Florida, we have more than just the pie. We have key lime cake, key lime shots, key lime slushies, key lime popsicles and more. A visit to Key West will prove this all to be true. You'll improve your whipped cream if you prepare it with an ice cold bowl and mixing gadget.
Tomorrow: Bean; Shortbread Day
10 Responses to "National Whipped Cream Day | Key Lime Pie"

Leave a Comment