National Shortbread Day | Raspberry Almond Shortbread Cookies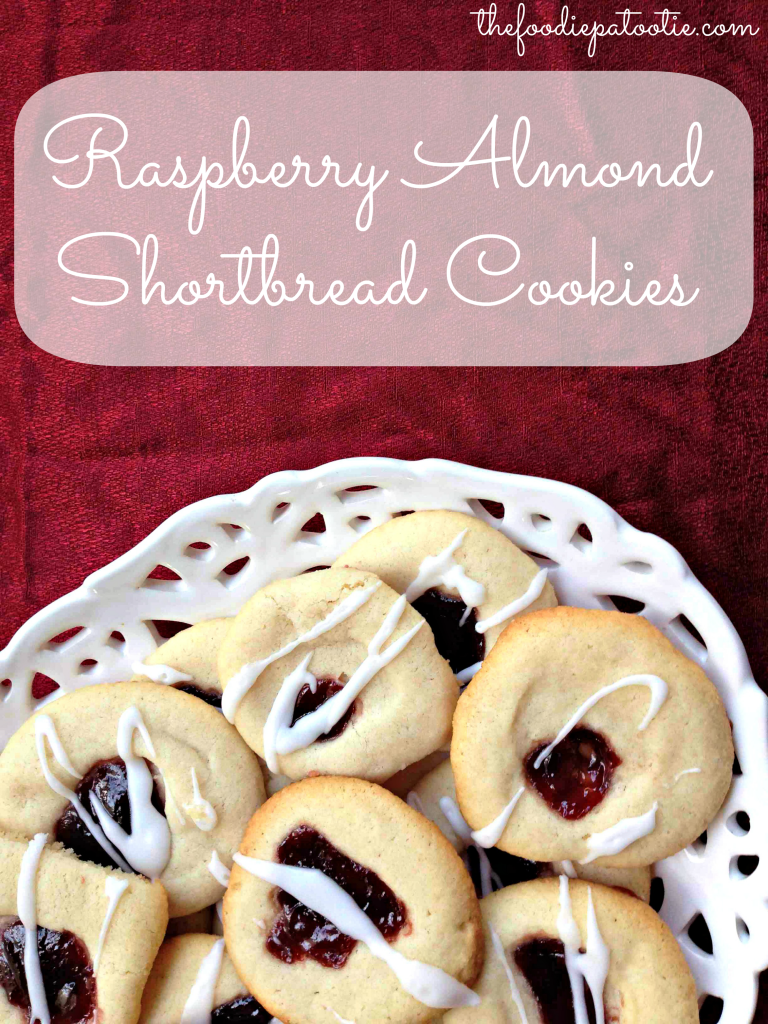 National Shortbread Day was one of the food holidays I was looking forward to most. Admittedly, there were way more days that focused on dessert than I would have liked. I'm much more of a savory over sweet person. But, I gotta do what I gotta do, right?
Thankfully, shortbread, and especially shortbread with almond and raspberry, is a flavor that I find to be so incredibly delicious that this day is one of the first that I cooked for. Although I ended up sustaining second degree burns, the cookies made it all better.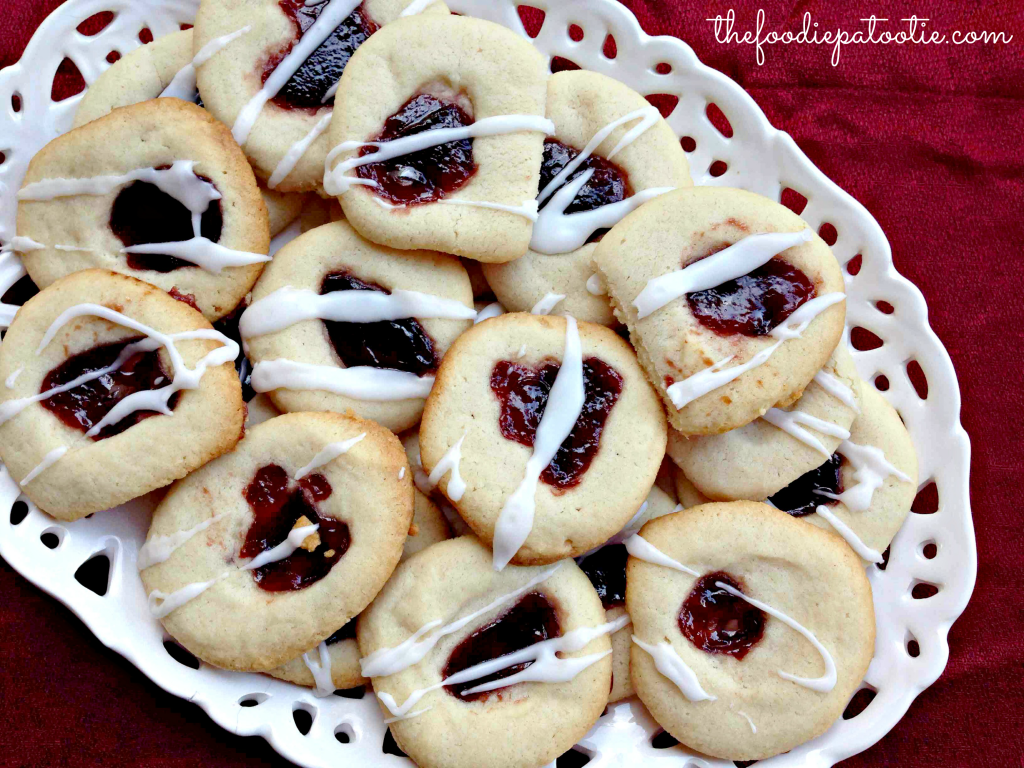 While I let the dough chill for these cookies, I got to work creating my Raisin & Spice Bars (coming on April 5th), which involved boiling raisins for a period of time. As I removed the raisins from the burner, I immediately got to work on rolling these cookies into 1-inch dough balls.
Wellllll I put the first dough ball on a portion of the baking sheet that I had set on top of the burner that had just been on HIGH heat for several minutes. For some reason, which I'm attributing to my lack of sleep and my impending sugar rush, I didn't realize why I would feel heat from that portion of the baking sheet. I then did what any smart person would do. I placed my right hand fingers on the incredibly hot portion of the sheet, thus sustaining those 2nd degree burns that left me unable to finish the cookies.
Turns out my husband is more useful in the kitchen that I give him credit for, or maybe he was anxious to have some shortbread cookies in his gullet, but I'll take what I can get. He rolled all of the dough (although much larger than the 1-inch dough ball instructions I gave him), made a thumbprint in each, and filled with raspberry jelly.
And that, my friends, is what marriage is all about.
National Shortbread Day | Raspberry Almond Shortbread Cookies
Recipe Type: Cookies
Cuisine: Sweets
Author:
Prep time:
Cook time:
Total time:
Serves: 40 cookies
Ingredients
1 cup butter, softened
2/3 cup sugar
1 tsp almond extract + 2 tsp almond extract
2 cups all-purpose flour
Raspberry jam for dollops
1 cup powdered sugar
3 tbsp water
Instructions
Combine butter, sugar and 1 tsp almond extract in bowl, beating at medium speed until creamed.
Add flour and beat at low speed until mixed.
Cover and refrigerated at least 1 hour.
Heat over to 350 degrees. Shape dough into 1-inch balls. Place 3 inches apart on baking sheet. Use your thumb to make an indentation in the center of each cookie and fill the indentation with raspberry jelly.
Bake 14 minutes or until edges are lightly browned. Transfer to wire rack to cool completely.
Whisk powdered sugar, water, and 2 tsp almond extract until smooth. Drizzle over cooled cookies.

Tomorrow: National Tempura Day
12 Responses to "National Shortbread Day | Raspberry Almond Shortbread Cookies"

Trackbacks/Pingbacks

Pingback: Afternoon Tea Recipes Worthy of Downton Abbey | A Tossed Salad Life

Leave a Comment