National Spaghetti Day | Spaghetti Casserole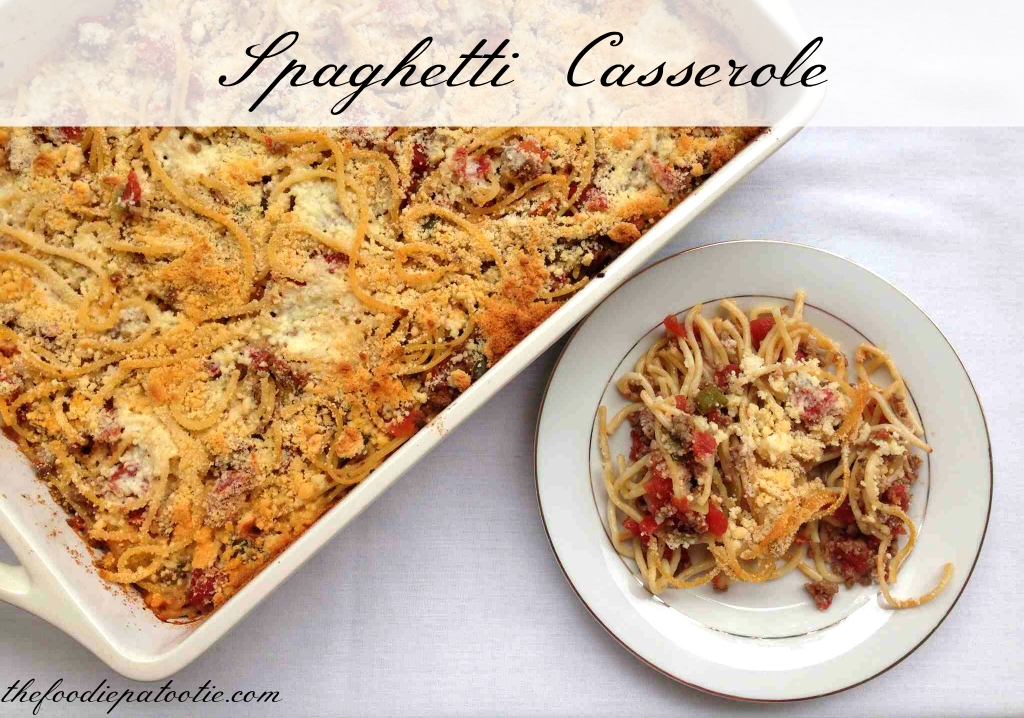 When I first decided to take on this project, which is of a magnitude I didn't fully comprehend until I spent countless hours in the kitchen, obtaining blisters and swollen feet, I knew that I had to enlist my friends and family for help.
My friend Jessica, one of my most avid supporters, jumped at the chance to share this recipe with me. Popular in her own home, she knew that it would be perfect for this challenge. Her husband Kevin is a long time friend of mine (we are talking almost 13 years!) and they frequently have this dish for dinner. Spaghetti Casserole has everything that I look for in a meal: pasta, cheese, meat, ease of cooking, fast to prepare and have on the table for the hungry significant others and children in our lives. But it has something more too. It has a story.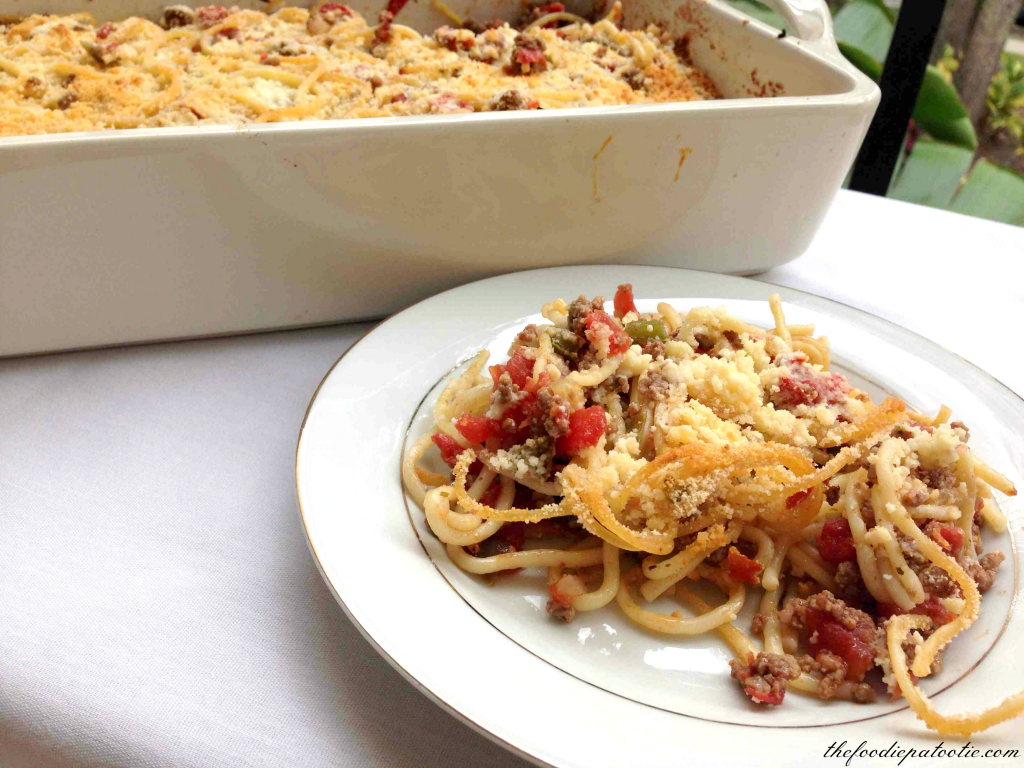 The greatest dishes are passed down from our loved ones. They are family meals that everyone enjoys and that many memorize the steps to create. They have heart and evoke memories that ignite the soul. They are dishes that honor those we have lost.
This dish is in honor of Kevin's mom, Donna.
I was not one of the fortunate ones to have known her, but what I do know is that she was loved. I know that she enjoyed cooking, that she was good at it, and that she loved to share her recipes. Sounds like someone I would have really loved to talk to.
When we lose someone, we don't really lose them. They remain by us in many ways, their favorite and time-honored dishes being one of them. I'm thankful to Kevin and Jessica for allowing me to share this recipe with all of you.
Enjoy.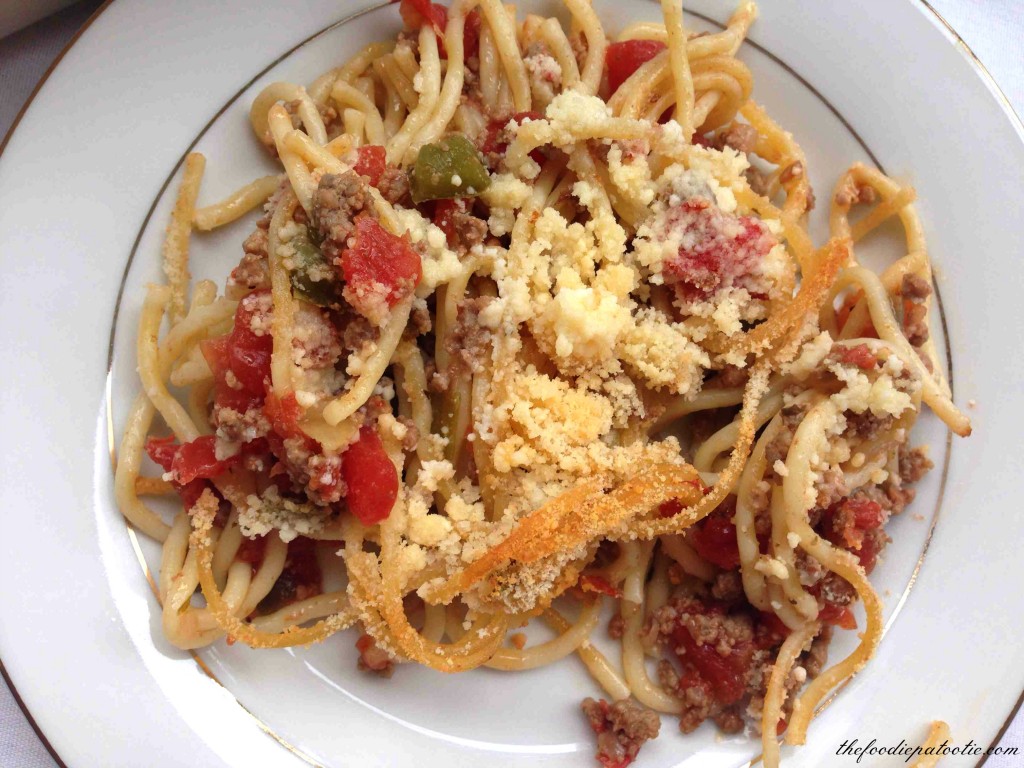 National Spaghetti Day | Spaghetti Casserole
Recipe Type: Pasta
Cuisine: Italian
Prep time:
Cook time:
Total time:
Serves: A Family 🙂
Ingredients
2 tbsp olive oil
1 sweet onion, diced
1 green pepper, diced
1 lb ground beef
2 14oz cans diced tomatoes
1 tbsp sugar
4 oz Parmesan shredded cheese
Butter
1/2 lb spaghetti
Instructions
Heat olive oil in a pan over medium heat. Saute onion and green pepper until translucent.
Brown ground beef in onion mixture. Drain and salt to taste.
Add diced tomatoes to beef and onion mixture. Stir in sugar and simmer.
Cook spaghetti in salted water. Drain and add to simmered mixture.
Pour all combined ingredients into a large casserole dish.
Add the Parmesan cheese on top.
Dot butter over the cheese.
Bake at 350 degrees for 25 minutes, or until the cheese is melted.
Tomorrow: National Whipped Cream Day
20 Responses to "National Spaghetti Day | Spaghetti Casserole"

Leave a Comment