Coconut Margaritas with Hornitos® Tequila for Beach Day!
This post is sponsored by Hornitos® Tequila.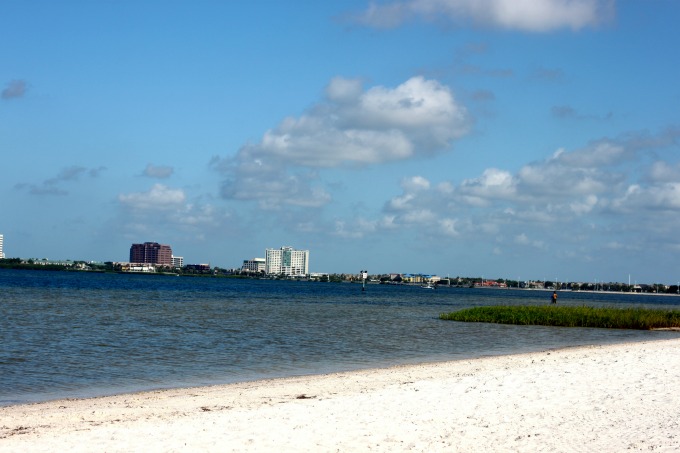 While some of you are just now able to enjoy a day at the beach, it's been beach time for us Floridians for many months. Okay, for basically the whole year. But there's something about actually being in the summer months that makes the prospect of a trip to the beach seem so much more enjoyable. School is out, BBQ and grilling recipes abound, and you've spent enough time at work for the past six months and are in desperate need of a vacation. (I just took a 10 day vacation at the end of May and it was glorious.)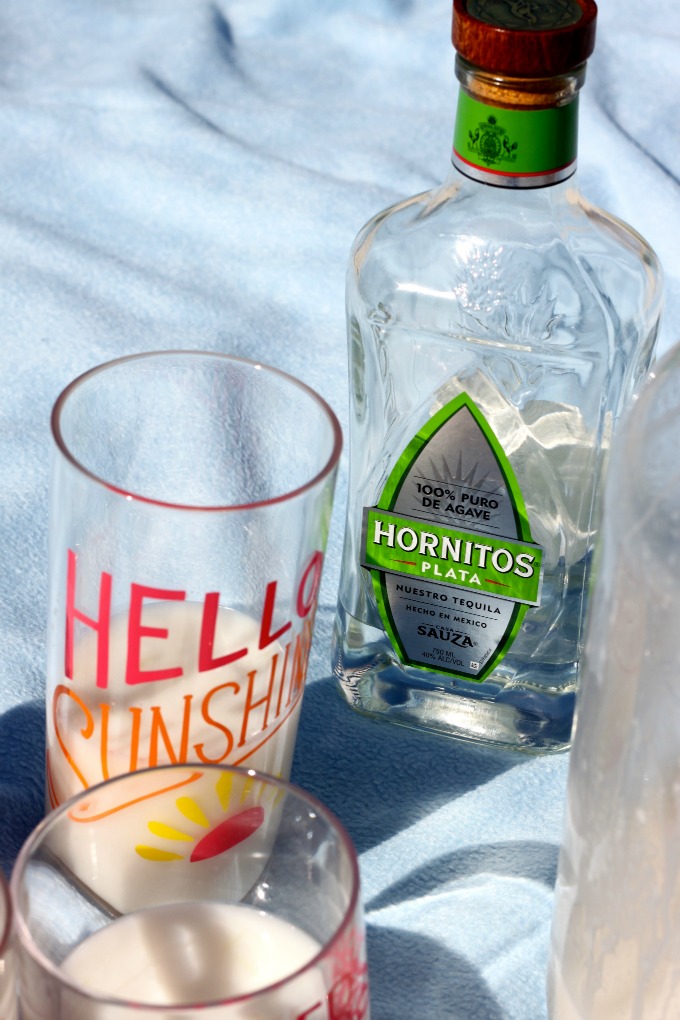 What do you most look forward to during beach days in the summer? It's hard for me to pick just one between all of the food and different activities, but a really refreshing cocktail is always required, no matter what the menu. It gets pretty scorching in Florida and without proper hydration in the form of a margarita (and, okay, plenty of water), it's just not as great of a time!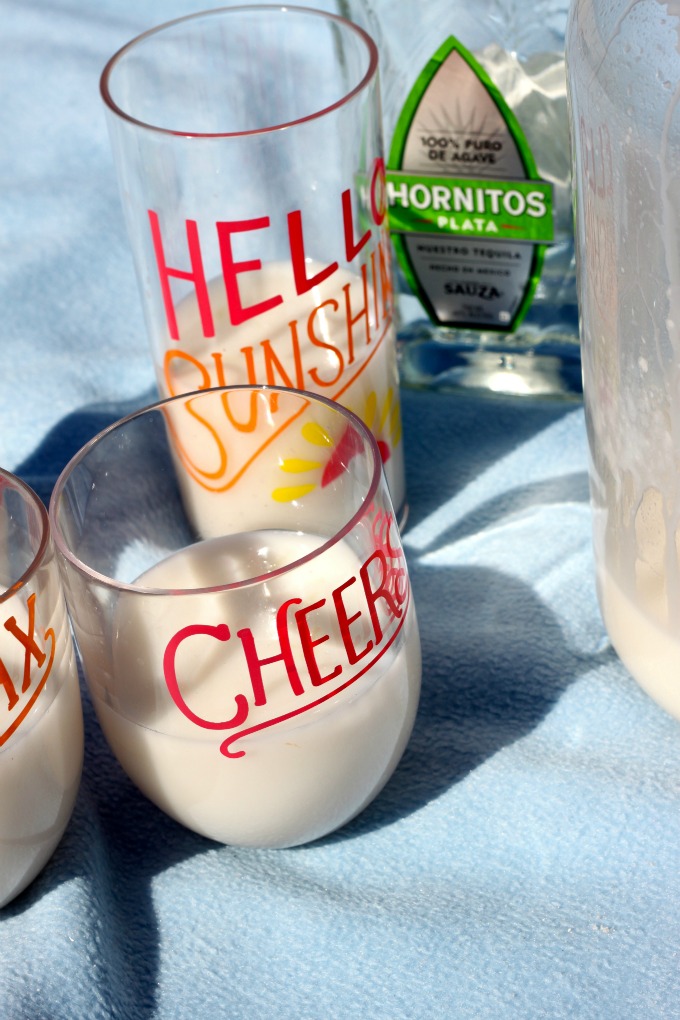 On my recent trip to the beach with some family and friends, I brought out plenty of blankets, my picnic basket filled with fresh fruit and a chicken salad, and a coconut margarita that could not get any more perfect for summer. Also, the beauty of drinks at the beach is that a 9am cocktail is not only acceptable, it's encouraged.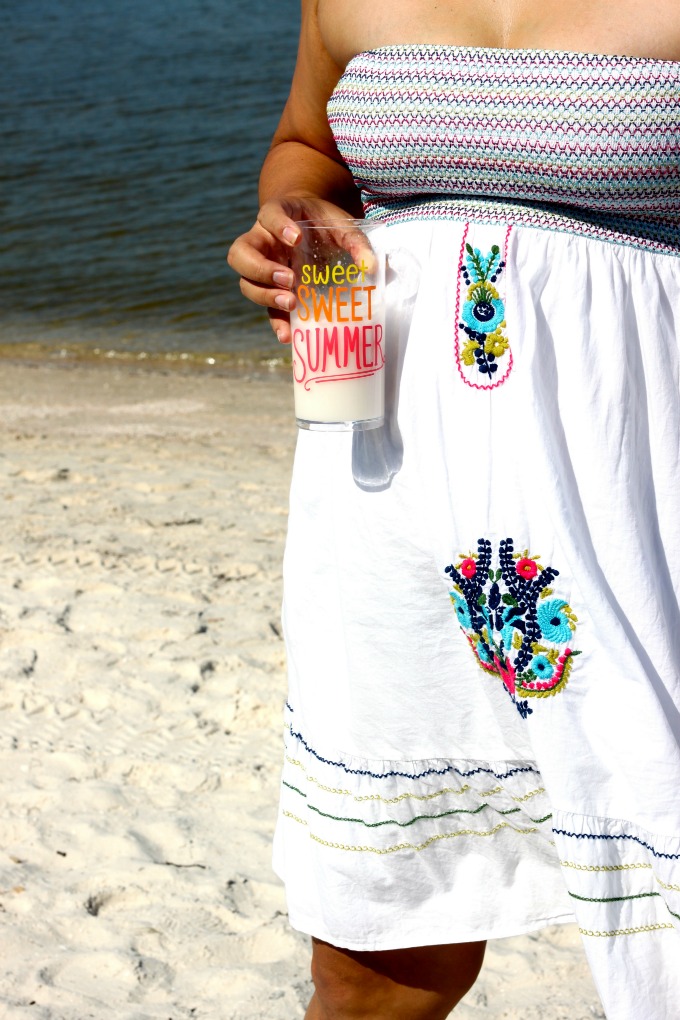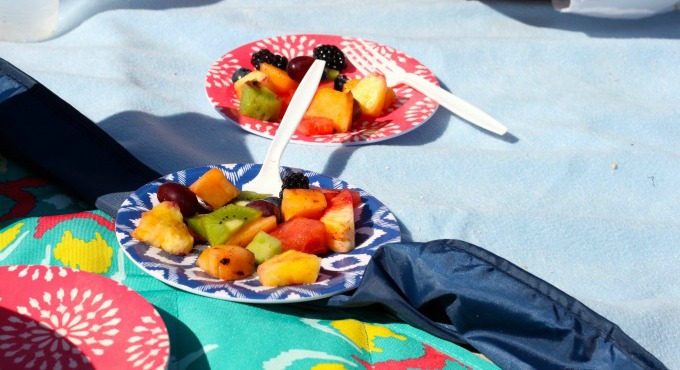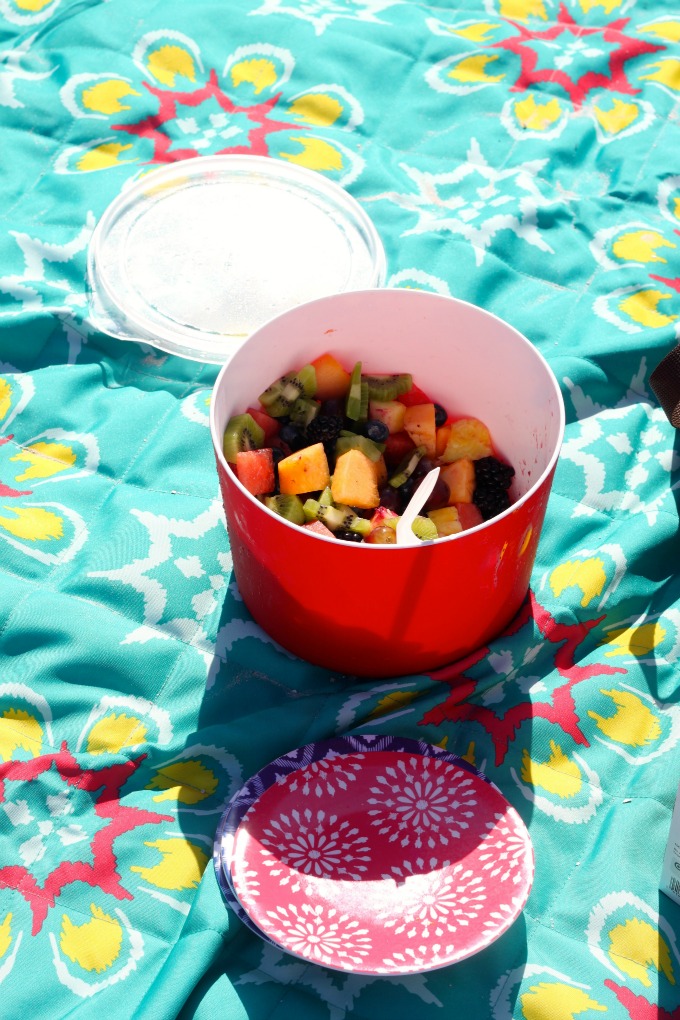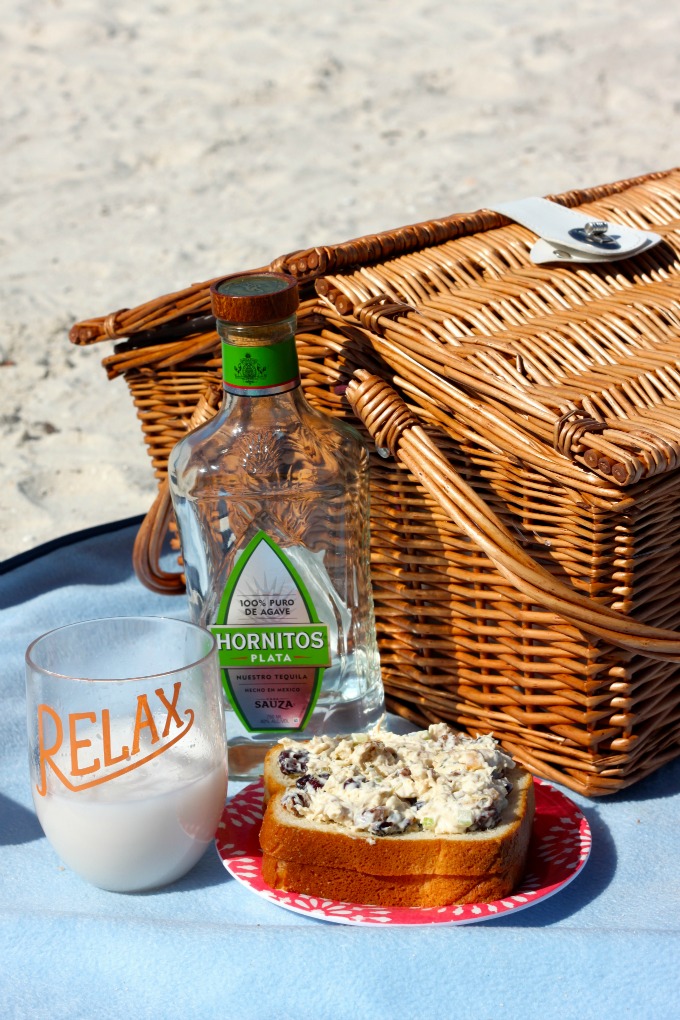 When I've tasked myself with making a summertime margarita, I've always gone to strawberry or mango or some other flavor that's super typical. And while, yes, there are coconut margarita recipes out there and you may have had one yourself, it's just different enough to be considered new and exciting! Also, my fellow beach goers were pumped for a different variety of margarita. This recipe is just the right amount of sweet and while you can certainly taste the tequila (say hello to my heavy pouring hand), the coconut helps mellow it out so it's not too strong. Also, Hornitos Plata is just so crisp and high-quality anyway, so you're always getting a clear, delicious sip.
The sand was white and soft, the water was just the right temperature, and clouds in the sky were minimal. My friend even brought a strawberry cake for dessert.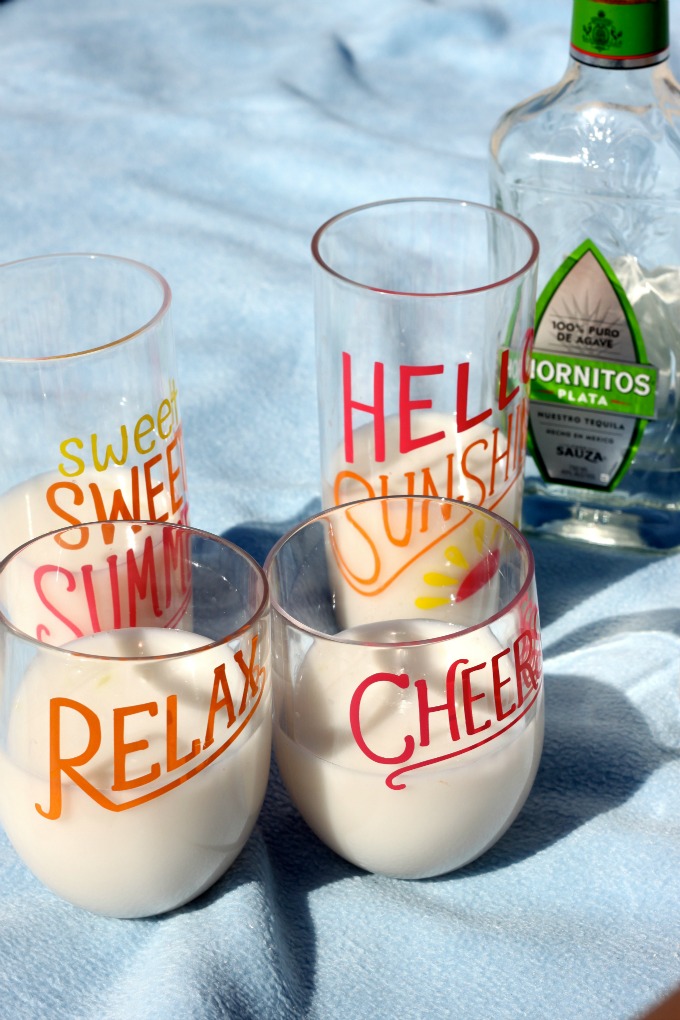 You don't have to be good at math to understand this equation: delicious food + juice fruit + refreshing cocktails + great company = a perfect beach day.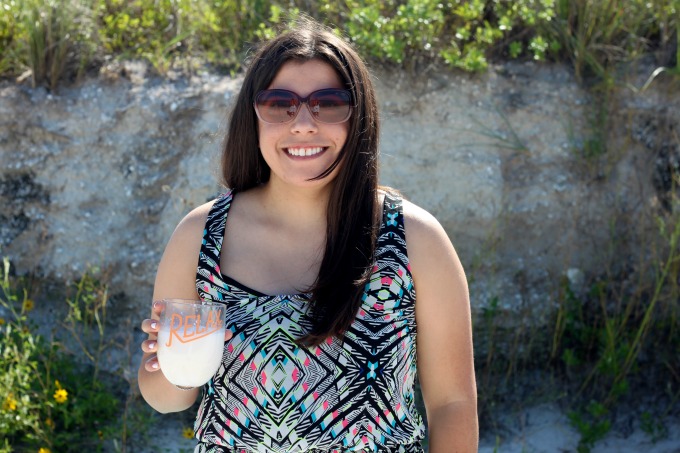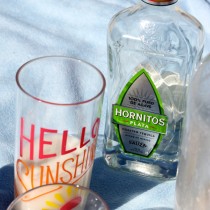 Coconut Margaritas
A refreshing and crisp coconut margarita is perfect for any beach day.
Ingredients:
2 cups Hornitos Plata Tequila
1 cup orange liqueur
2 15-ounce cans cream of coconut
2 13.5 ounce can coconut milk
Juice from 2 limes
5 cups lemon-lime soda
Directions:
Pour all ingredients except for the soda into a portable pitcher. Stir until combined.
Pour in the lemon-lime soda and stir again.
Package securely and pour your drinks at the beach!
Hornitos® Tequila doesn't settle for the status quo but believes in taking experiences to the next level with 100% agave tequila. Learn more about what makes us Not Just Any Tequila at www.hornitostequila.com and follow us on Twitter at www.twitter.com/Hornitos
4 Responses to "Coconut Margaritas with Hornitos® Tequila for Beach Day!"

Trackbacks/Pingbacks

Leave a Comment