National Devil's Food Cake Day | Devil's Food Cake Cookies
If you are anything like the majority of people I know, it's dessert time anytime. So although it's National Devil's Food Cake Day and I've made devil's food cookies, which would be considered a dessert, feel free to pack some of these into a baggie for breakfast on the way to work, snack while pounding the keys at work, and then also for dessert that same night. Yes, these cookies are that good.
These cookies come from a Dunkin Hines Devil's Food Cake mix. In fact, for the majority of cake recipes I've had on this blog, I've used a boxed cake mix. That's not to say that it's really my preference to do so. If I had more time and money for ingredients, I would certainly love to just make everything from scratch. I can do so and it turns out really good almost every single time. I'm batting pretty well, let's just say.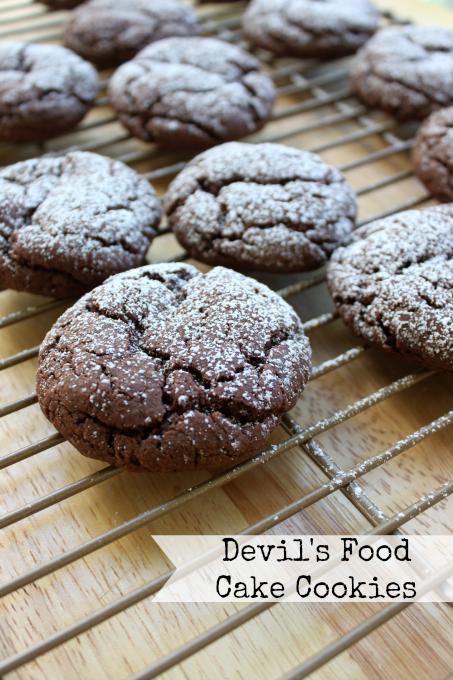 Being that I have about a bajillion dishes to make this year, it's nice to take some shortcuts, boxed mixes (sometimes) being one of the shortcuts I am okay with. Plus, I know more people who only have time for boxed mixes than the ones who don't, what with work and kids and school and all of the other incidentals that can make our lives hectic so these "shortcut" recipes, my friends, are with you in mind.
There have been more times than I can count when I think I have all the time in the world, but that 6pm dinner at a friend's house where you're tasked with bringing an item sneaks up way too quickly. I've been the person who had to run to the store last minute to grab a dessert because I was too quick and uncalculated with mine which resulted in something I just couldn't present to anybody. Given these moments, which I am sure everyone has experienced (and then some), I present easier ways out. Remember: there's nothing wrong with a little help.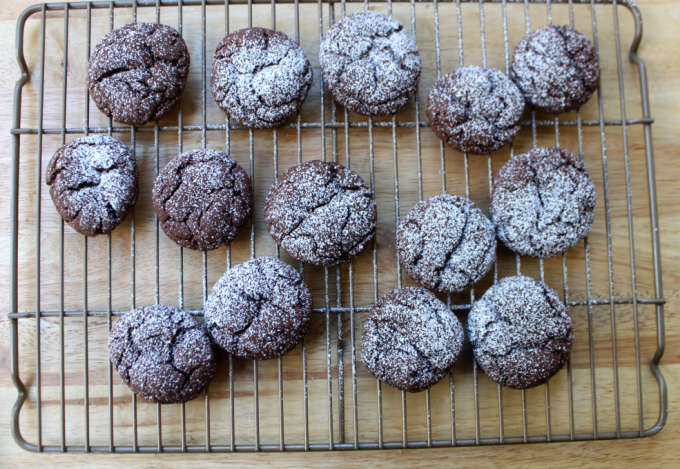 So, yes, enjoy these cookies. Sprinkle them with powdered sugar like I did so they have some feeling of being completely original and pretend like they are from scratch. I won't tell.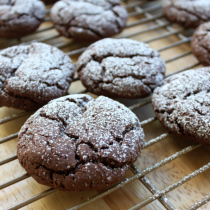 Devil's Food Cake Cookies
Ingredients:
1 box Dunkin Hines Devil's Food Cake mix
2 eggs
1/2 cup vegetable oil
Directions:
Preheat oven to 375*F.
Mix all ingredients together, roll into walnut-sized balls and place 2 inches apart on ungreased cookie sheet. Bake 8-10 minutes, or until edges of cookie are a little harder and the center is still a little mushy.
Remove from oven and let cool for 2 minutes on the cookie sheet before transferring to a wire rack.
3 Responses to "National Devil's Food Cake Day | Devil's Food Cake Cookies"

Trackbacks/Pingbacks

Pingback: Food Recipes | Food Recipes

Leave a Comment