National Tater Day | Monterey Hash
A number of years ago at a previous job, I worked right next to Sonic Drive-In. I lived for those lunches of tater tots and a strawberry fruit slush. This was also before my metabolism decided to start to exist, and be slow.
Everyone told me I wouldn't always be able to eat junk food and eventually, it would catch up to me. Did I listen? No. And now I'm having to make a weekly workout plan. Blech.
Anyway, I'm a big fan of tater tots, and sometimes, I choose not to deprive myself of them. This is usually on those nights that I'm out until an hour that I haven't been able to handle past the age of 24, and greasy tots is the cure.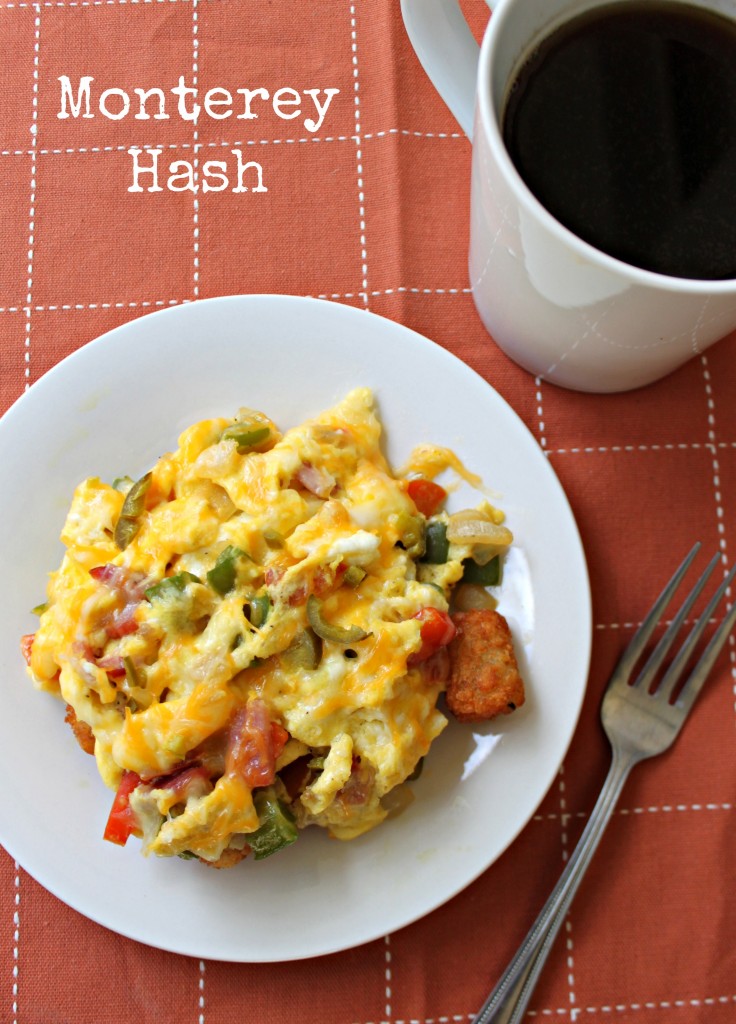 The mornings of a leisurely brunch with friends is a lot more common than the nights of debauchery that leads to poor dining decisions. One of my go-to brunch spots in Tampa is The Lodge on South Howard.
Although a night at The Lodge is few and far between for me given my distaste for shoulder checking and 30 minute waits for a gin & tonic, I'm happy as a little clam to have brunch here, for their spiked coffee and Monterey Hash is my favorite. Also, I'm a fan of the breakfast nachos. Extra jalapenos, please!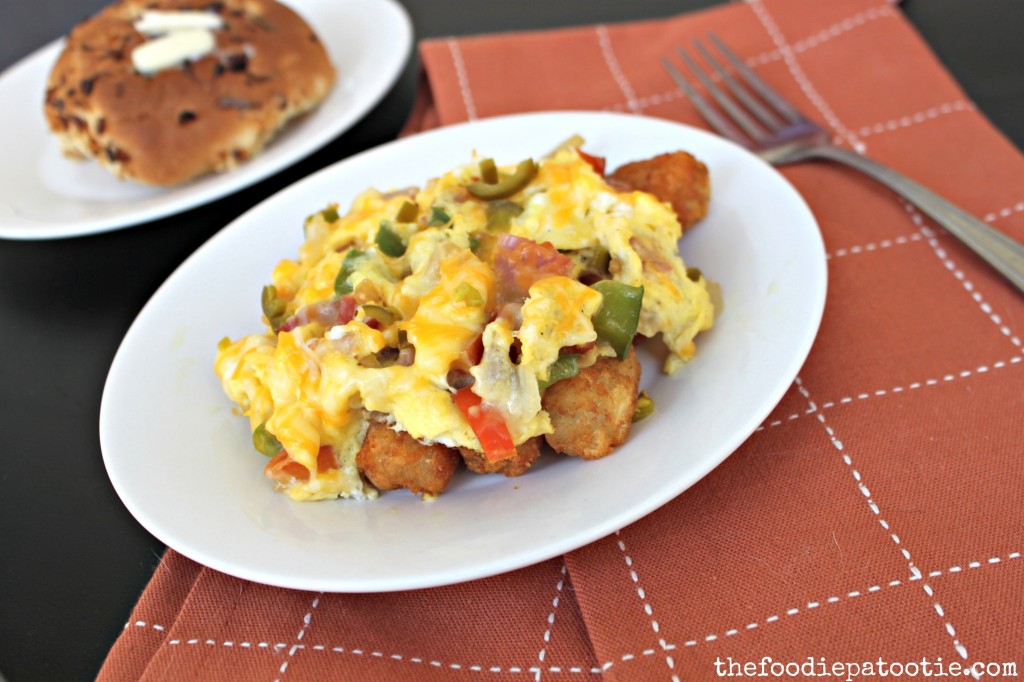 This Monterey Hash is 100% inspired by The Lodge's brunch dish. Fluffy scrambled eggs over tater tots with bell peppers, onions, and pickled jalapenos? That's a winner if I ever saw one.
National Tater Day | Monterey Hash
Recipe Type: Brunch
Author:
Serves: 2
Ingredients
20 frozen hashbrowns, prepared according to package directions
2 tbsp olive oil
1/4 onion, diced
1/4 green bell pepper, chopped
1/4 red bell pepper, chopped
1/4 cup diced ham
4 large eggs
1/4 cup cheese, any blend
Pickled jalapenos, chopped and to your taste
Salt and pepper, to taste
Instructions
Prepare hashbrowns according to package directions. While cooking, start on the rest of the dish.
Heat olive oil in a large skillet over medium-high heat. Add onions, bell peppers and diced ham, cooking until vegetables are slightly translucent. Remove and set aside.
Wipe skillet clean, spray with cooking spray or use butter, and add eggs to scramble. When scrambled eggs are almost done, add in the onion mixture and top with cheese.
Divide evenly among 2 plates, starting with the hash browns and topping with egg mixture.
Tomorrow: National Sourdough Day
2 Responses to "National Tater Day | Monterey Hash"

Leave a Comment