National Turkey Neck Soup Day | Kale, Bean, and Orzo Soup
It's National Turkey Neck Soup Day.
::Gulp::
About a month ago, I was grocery shopping and wanted to check the meat department to see if turkey neck was something that was readily available at my store. I did not expect to find any, but find I did, so that took a lot of the guesswork on where to get turkey neck off of my mind.
And all of a sudden, I couldn't think of anything more unappetizing than turkey neck.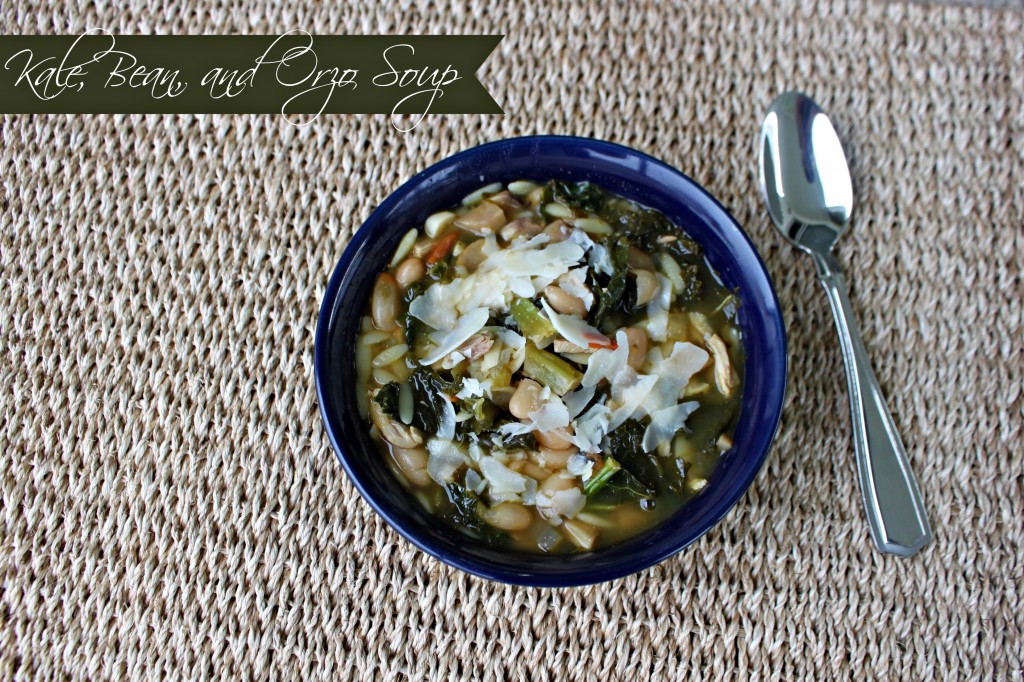 But, then I thought, why am I afraid of a turkey neck? I mean, I eat turkey at Thanksgiving. Is this really so different?
Well, I'm happy to report that it's not. The turkey reminded me of chicken in the soup, and I really didn't give a second thought to eating turkey neck because the soup was just too damn delicious to focus on anything else. But, if you want to shy away from this bird, I imagine some chicken thighs would be great too! Just prepare in the same way.
This dish felt very rustic, especially with the added kale and beans. With complete depth of flavor, you'll make this a weeknight staple, I promise.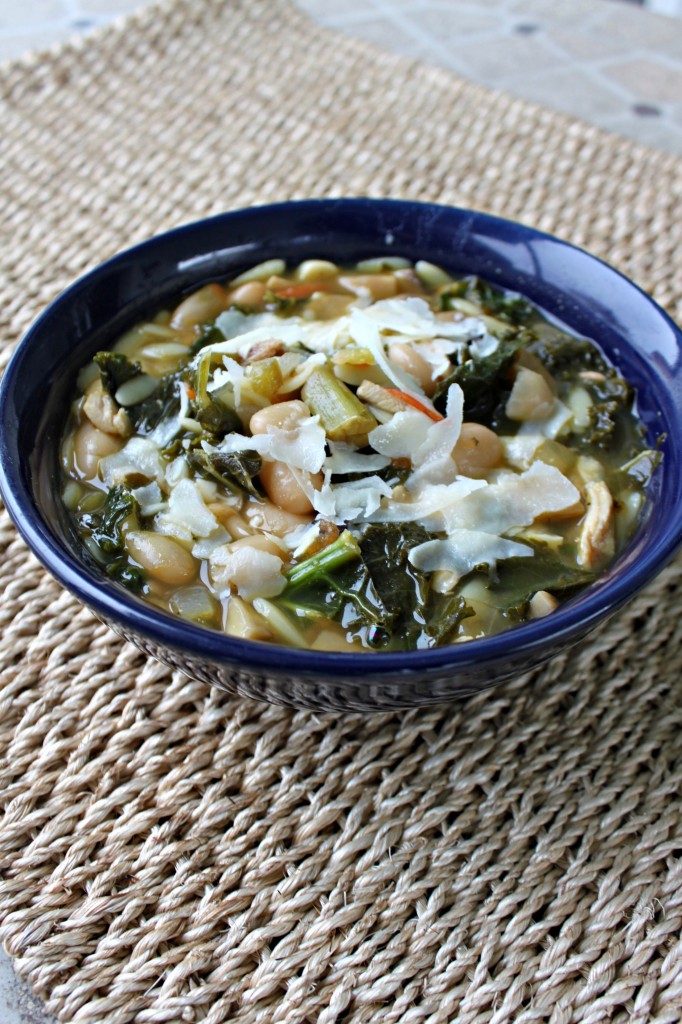 National Turkey Neck Soup Day | Kale, Bean, and Orzo Soup
Recipe Type: Soup
Author:
Prep time:
Cook time:
Total time:
Serves: 6-8
Ingredients
1 1/2 pounds turkey neck
1 tbsp olive oil
1 medium onion, diced
1/2 green bell pepper, diced
5 cloves garlic, minced
1 tomato, diced
8 ounces sliced mushrooms, roughly chopped
1 cup dry white wine
15.5 ounce can cannellini beans, drained and rinsed
7 cups vegetable broth
1 tsp dried oregano
1 tsp dried parsley
Pinch of salt
1/2 cup uncooked orzo
5 cups chopped kale
Juice from 1/2 lemon
Shaved Parmesan cheese
Instructions
Season turkey necks with salt and pepper. In a large pot, bring water to a boil. Place turkey necks in the water and cook until meat is done. Remove from water, remove meat from bones and set aside.
In a large sauce pot, heat olive oil over medium heat. Add onion and green pepper, saute until translucent, about 5 minutes.
Add garlic, tomato, mushrooms, and wine, cooking until wine begins to reduce, about 4 minutes.
Stir in beans, broth, oregano, parsley, and salt; bring to a boil.
Add orzo, kale, and turkey neck meat and cook, uncovered, until the kale and orzo are tender, about 15 minutes.
Before serving, squeeze lemon juice and place shaved Parmesan over the top.
Tomorrow: National Tater Day; National Clams on the Half Shell Day; National Oranges & Lemons Day
Leave a Comment