National Stuffed Mushroom Day | Crab-Stuffed Mushrooms
Really, how about February 4th will now always remain as one of my favorite food days. It's not only National Homemade Soup Day (I featured my Aunt Shirley's Spanish Bean Soup), but Stuffed Mushroom Day as well. Here are my Crab-Stuffed Mushrooms. We can cheers with the mushroom caps.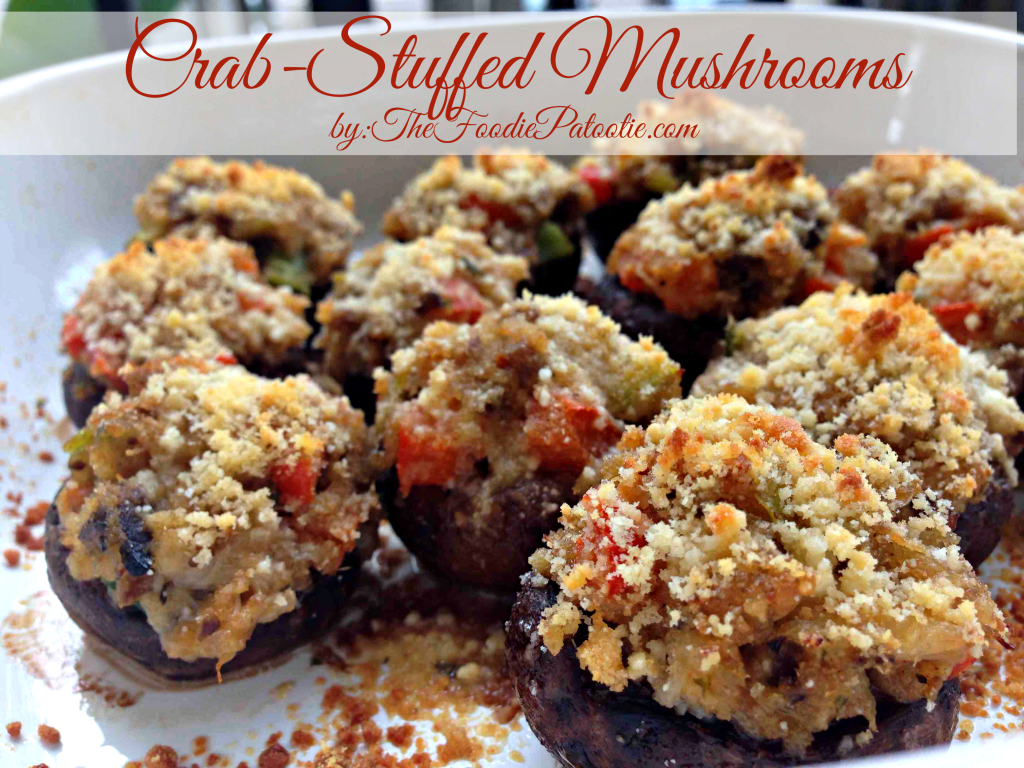 I enjoy mushrooms with so many things and in so many ways. In fondue, on sandwiches, in salads, on pizzas, grilled with onions, and stuffed- I'll take this fungus any way I can. Stuffed Mushrooms are a must-order when eating out and I see their appearance on the menu. I just can't NOT.
I've had mushrooms stuffed with a variety of ingredients, but my tried and true favorites have to include crab. There is just something wonderful about the combination of earthy mushroom and crab. Enjoy!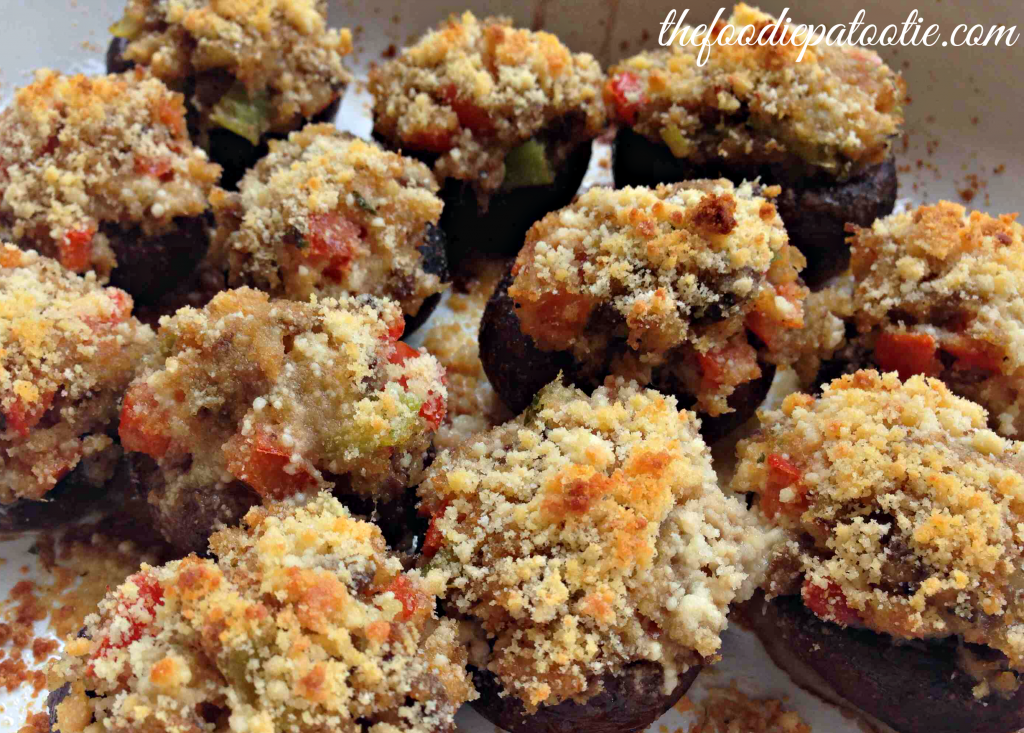 National Stuffed Mushroom Day | Crab-Stuffed Mushrooms
Recipe Type: Appetizer
Author:
Prep time:
Cook time:
Total time:
Serves: 12-15 mushrooms
Ingredients
16 oz. baby bella whole mushrooms
1/3 cup green onions, minced
1/3 cup red bell pepper, minced
4 oz. crab meat
3/4 cup plain breadcrumbs, plus more for sprinkling over mushrooms
Dash of each: Oregano, paprika, cayenne, black pepper, salt
2 tbsp Parmesan cheese, plus more for sprinkling over mushrooms
6 tbsp butter (2 tbsp for brushing over mushrooms + 4 tbsp for sauteing)
Instructions
Preheat oven to 350*F.
Wash mushrooms by wiping them down with a damp paper towel. Remove mushroom stems. Finely chop stems and set aside.
Melt 2 tbsp of butter and brush over mushrooms. Spray a baking dish with cooking spray.
Melt 4 tbsp of butter in a medium skillet over medium-high heat and add the green onions, red bell pepper and minced mushrooms steps until vegetables are softened. Add in crab meat, breadcrumbs, Parmesan cheese and spices. Cook for another 3 minutes.
Fill each mushroom cap with the mixture. Sprinkle each mushroom with Parmesan cheese and breadcrumbs.
Bake at 350*F for 15 minutes.
Tomorrow: National Chocolate Fondue Day
5 Responses to "National Stuffed Mushroom Day | Crab-Stuffed Mushrooms"

Leave a Comment