National Homemade Soup Day | Shirley's Spanish Bean Soup
When I spied National Homemade Soup Day on the national food holiday calendar, I immediately knew what I would make. As I mentioned before for the Cuban Black Beans post, my Aunt Shirley…whoo!…one of the best cooks ever. I'm very happy to be learning our family favorites from her.
Spanish Bean Soup is exactly that.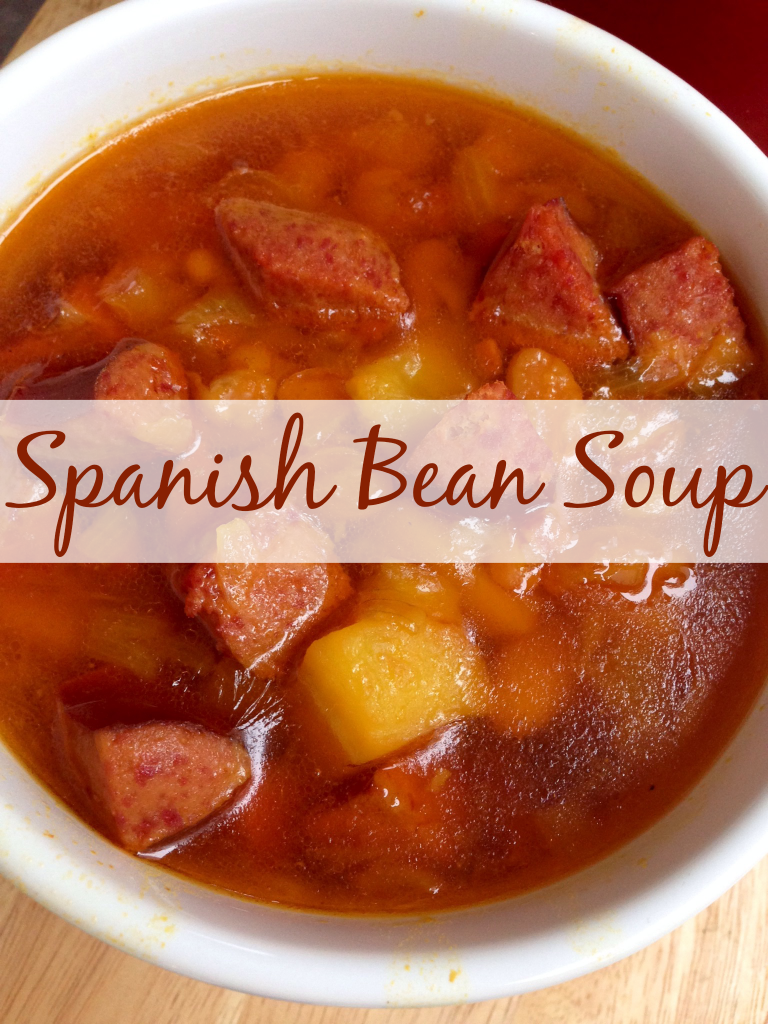 I actually made this dish right after Thanksgiving. We had a massive ham bone that we took home from our dinner and I knew this soup would be the perfect spot for it. I cooked the ham bone in the pot all day long and all the flavors blended together very well (OF COURSE).
We have everything in this soup that I love- beans, potatoes, ham, and lots of flavor. It's a punch of awesome, right to your heart and stomach.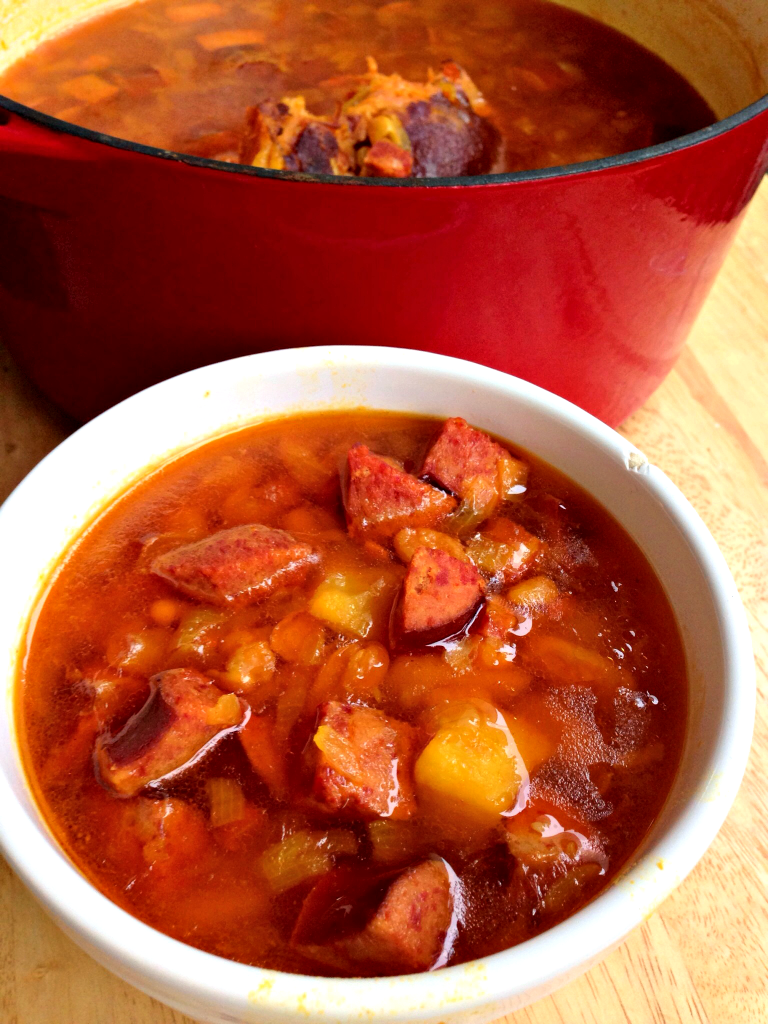 National Homemade Soup Day | Shirley's Spanish Bean Soup
Recipe Type: Soup
Author:
Prep time:
Cook time:
Total time:
Serves: 10
Ingredients
Ham bone, optional
1 package of cubed ham
3/4ths of a packaged Kielbasa sausage
1 chorizo
2 tbsp Badia yellow food coloring powder
1 medium onion, chopped
Garlic powder, to taste
Black pepper, to taste
1 pound dried garbanzo beans, OR 1 small can [u]and[/u] 1 large can of garbanzo beans
4 Idaho potatoes, peeled and cubed
Water
Instructions
If using dried beans, wash in cold water and set aside. If using canned beans, drain, rinse, and set aside.
In a large Dutch oven, combine the ham bone, sausage, chorizo, food coloring, onion, garlic powder and black pepper. Cover with water, or a combination of chicken stock and water. Bring to a boil and then lower to simmer.
Cook for 1 hour, then add the beans and continue to simmer until the beans are tender (if using dried beans).
Add the potatoes and cook until the potatoes are done. Season again to taste.
Tomorrow: National Chocolate Fondue Day
9 Responses to "National Homemade Soup Day | Shirley's Spanish Bean Soup"

Trackbacks/Pingbacks

Leave a Comment