National Carrot Cake Day | Carrot Cake Cupcakes
I LOVE Carrot Cake. As in, I would marry it if I were into marrying inanimate objects. For National Carrot Cake Day, I have some pretty amazing carrot cake cupcakes!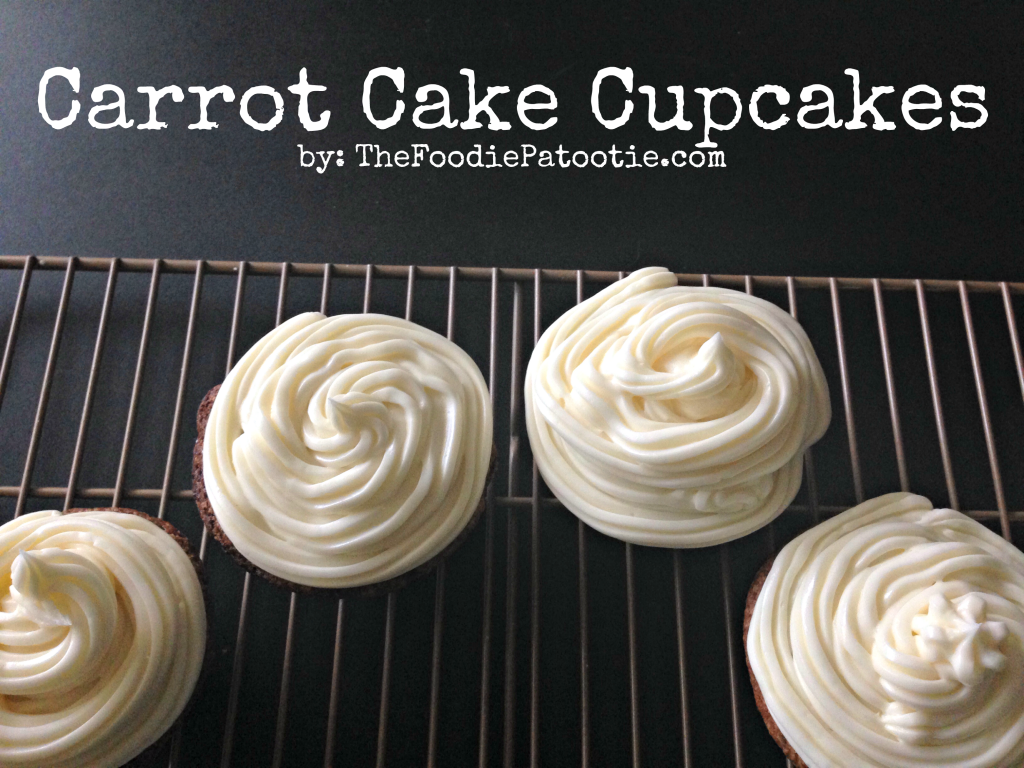 Before I started this adventure, I reached out to my friends and family for any recipes I could use that they made, or that have been passed on from other generations. Those are the best kinds of recipes. I knew my cousin Stefanie would come through and email me back with something delicious. Stefanie's mom and my dad are siblings and Stef is known as the baker on my dad's side of the family.
Always bringing the best desserts to our family pasta dinners, Stefanie also made all of the goodies at one of my bridal showers, and so I'm very grateful she shared one of my favorites!
The carrot cake recipe is from her grandma on her dad's side, and it's no surprise. I loved them, just like I expected I would. If you want something a little less sweet, reduce the sugar in the icing.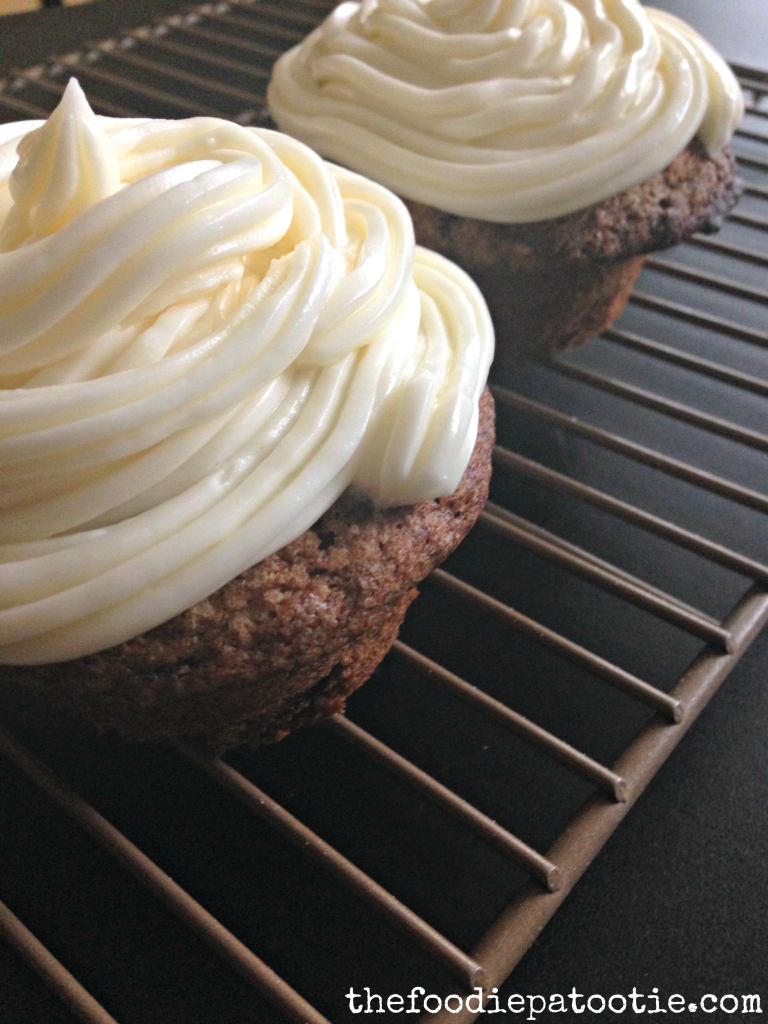 National Carrot Cake Day | Carrot Cake Cupcakes
Recipe Type: Dessert
Author:
Prep time:
Cook time:
Total time:
Serves: 22 cupcakes
Ingredients
[b]Cake[/b]
1 cup sugar
3/4 cup oil
1 tsp vanilla
2 eggs
1 1/2 cups all-purpose flour
1 tsp baking powder
1 tsp baking soda
1 tsp cinnamon
1/4 tsp salt
1/2 cup chopped walnuts
1 cup grated carrots
1 cup raisins
[b]Icing[/b]
1 package (8 oz) cream cheese, room temperature
1/4 cup unsalted butter, room temperature
2 tsp vanilla extract
1 package (1 lb) confectioners' sugar (sift if lumpy)
Instructions
[b]Cake[/b]
Preheat oven to 350*F.
Beat together sugar, oil, vanilla and eggs in a large bowl.
In a separate bowl, combine flour, baking powder, baking soda, cinnamon, and salt. Add these dry ingredients to the sugar and oil mixture in small increments until well blended.
Stir in walnuts, carrots and raisins.
Separate carrot cake mixture into large cupcake (or muffin) tins.
Bake at 350*F for 35-40 minutes.
[b]Icing[/b]
Let the cream cheese and butter warm to room temperature. Beat hem together and add vanilla. Gradually beat in sugar.
Tomorrow: National Homemade Soup Day; National Stuffed Mushroom Day
4 Responses to "National Carrot Cake Day | Carrot Cake Cupcakes"

Leave a Comment