National Chocolate Fondue Day | Cherry Bomb Dessert
Can I make 2 confessions? I have been doing pretty well with getting you guys my food holidays in a timely manner and for that I have been proud of myself. What with my limited time, it's pretty difficult to get a recipe out every single day that coincides with these food holidays. I have to conceptualize and prepare the dish, and then do everything that it takes to push out a blog post that looks nice and isn't written like garbage.
Today's post is very last minute. You see, I have the rest of this week's posts all finished and ready to push out to you fine folks. Somehow, I forgot about National Chocolate Fondue Day until yesterday afternoon while I was at work. ::Gulp::
I hope you'll forgive my obviously rushed and pretty uninspired dessert. However, it would not have been possible without some guidance from my faithful friend, Krystal, who calmed my frazzled self and assured me that everyone must love chocolate vodka-soaked cherries covered in more chocolate.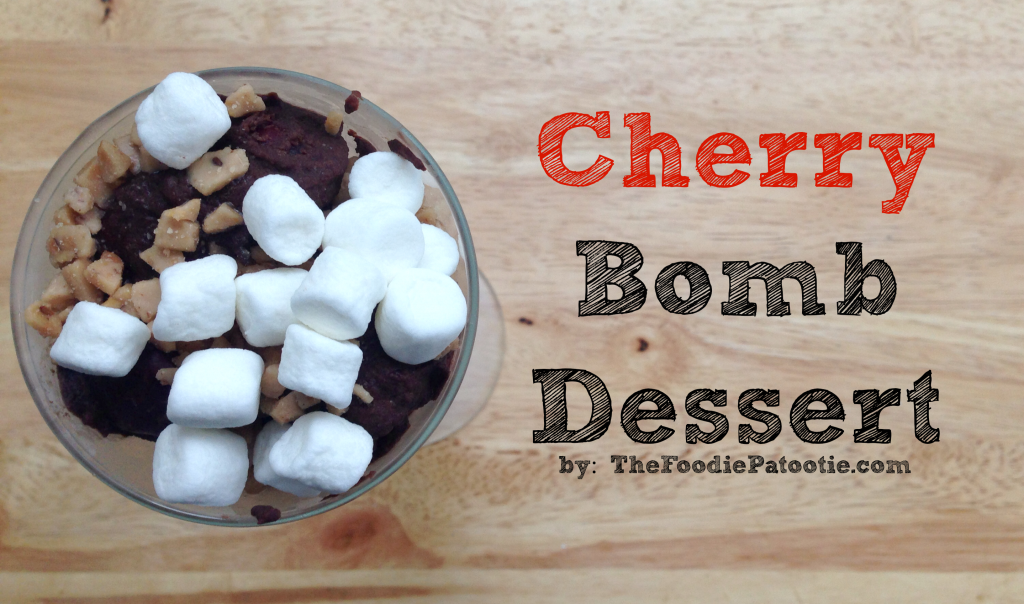 So here you have it. My second confession is that I don't own a fondue maker so this isn't even true fondue. It's just melted chocolate. Am I cheating? Perhaps. But it's the true blog post from the person who is truly making her way through the food holidays and whether or not I like to admit to it, I make mistakes. 😉 I mean, it IS creamy chocolate with fruit dipped into it (or, more accurately, stirred haphazardly). I used the glass so it didn't look like a complete mess and make you run from my page in horror.
No matter the "looks" of the dish, many make the argument that the taste is the only thing that matters. While I have a difficult time agreeing with this absolute, I'll take it this time around just to ease my mind. And, you know, it is tasty so there's that.
Anyway, I hope you all are having a better day than me. I'll be snuggling with my husband, my dog, a good book and the latest episode of Vanderpump Rules tonight.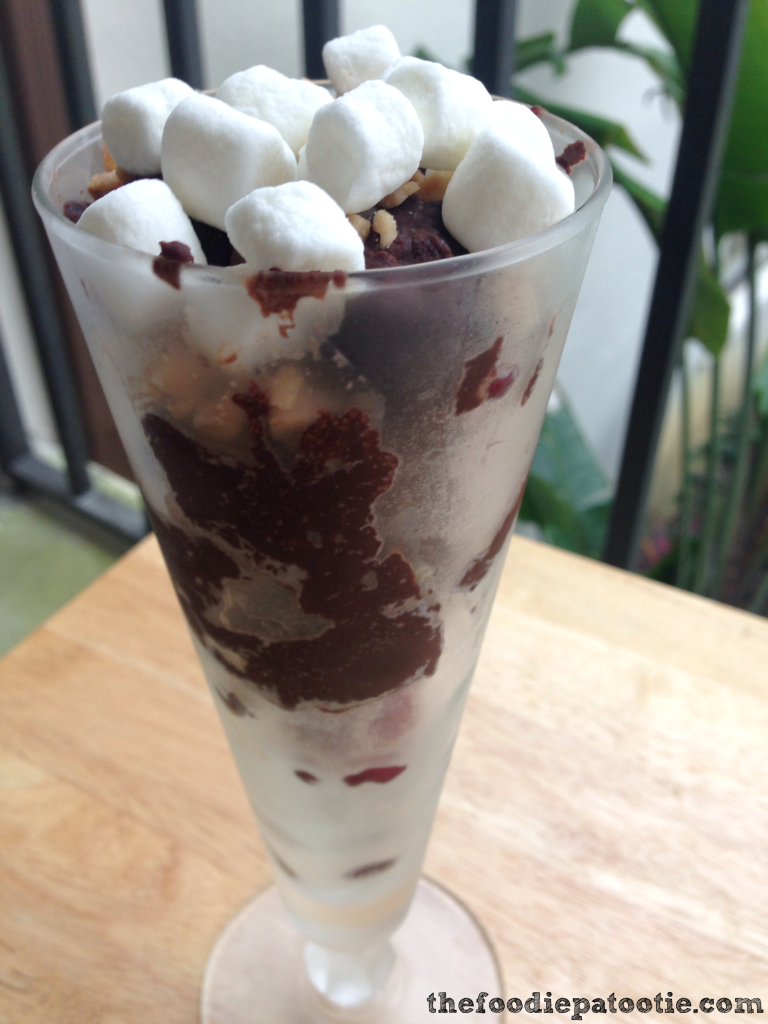 National Chocolate Fondue Day | Cherry Bomb Dessert
Recipe Type: Dessert
Author:
Prep time:
Total time:
Serves: 1
Ingredients
Chocolate-flavored vodka (I used Three Olives)
Cherries (whichever kind is available)
Chocolate chips
Marshmallows
Toffee pieces
Instructions
Wash cherries and remove the stem. Soak the cherries for at least 24 hours in chocolate-flavored vodka.
Melt chocolate chips over medium heat in small saucepan. Stir cherries into melted chocolate.
Pour cherries into a tall glass (or wide bowl). Top with marshmallows and toffee pieces.
Tomorrow: National Chopsticks Day
3 Responses to "National Chocolate Fondue Day | Cherry Bomb Dessert"

Leave a Comment