National Strawberry Ice Cream Day | Strawberry Hazelnut Ice Cream
 Vanilla ice cream with strawberry syrup and rainbow sprinkles. That has been, and will always be, my favorite ice cream combo. The times I deviate are great times indeed, but I then miss my tried and true.
For National Strawberry Ice Cream Day, I ALMOST (thisclose) just whipped together my favorite flavors and called it a day. This would have involved buying vanilla ice cream, buying strawberry syrup, buying rainbow sprinkles and composing them for a nice photo.
That's called cheating, folks. I had to actually make something.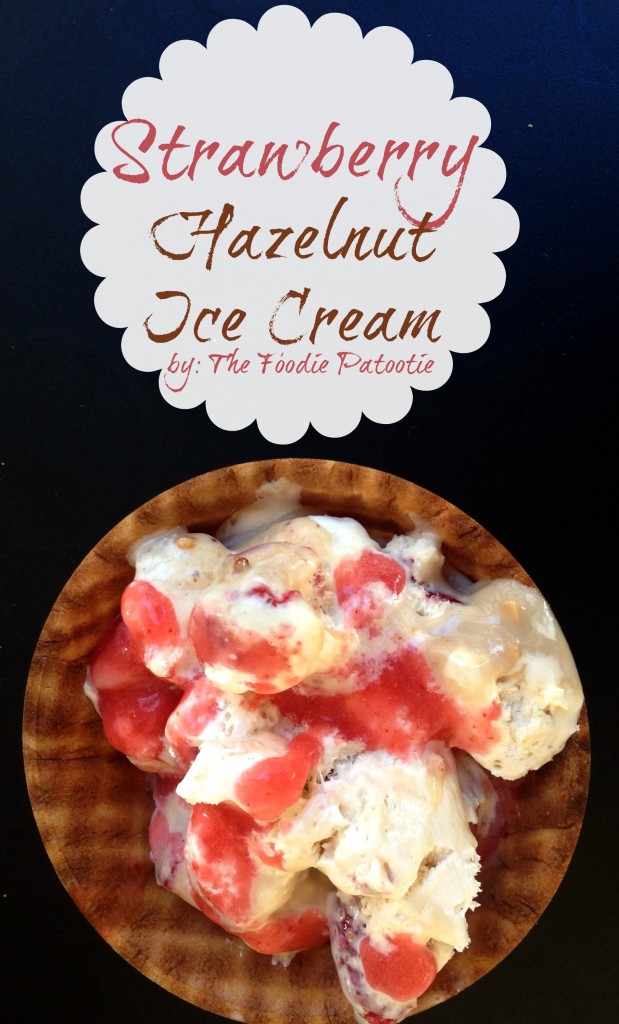 Thanks to Kevin & Amanda, this ice cream was that thing. I really want the ice cream maker attachment for my KitchenAid stand mixer, but right now, it's just a dream. With the food holidays quickly approaching and creeping up on me, I had to think fast.
Enter: Google. I did a quick search for ways to make ice cream without an ice cream maker and came across one of my favorite blogs, KevinandAmanda.com. Their method seemed to be the easiest, most cost-effective, and wouldn't take up a lot of time at all.
Armed with strawberries, Heath toffee bar pieces, and a little bit of chocolate syrup, I created this ice cream. It was perfect for mid-day during one of the hot days in our Florida winter. Thanks for that, weather.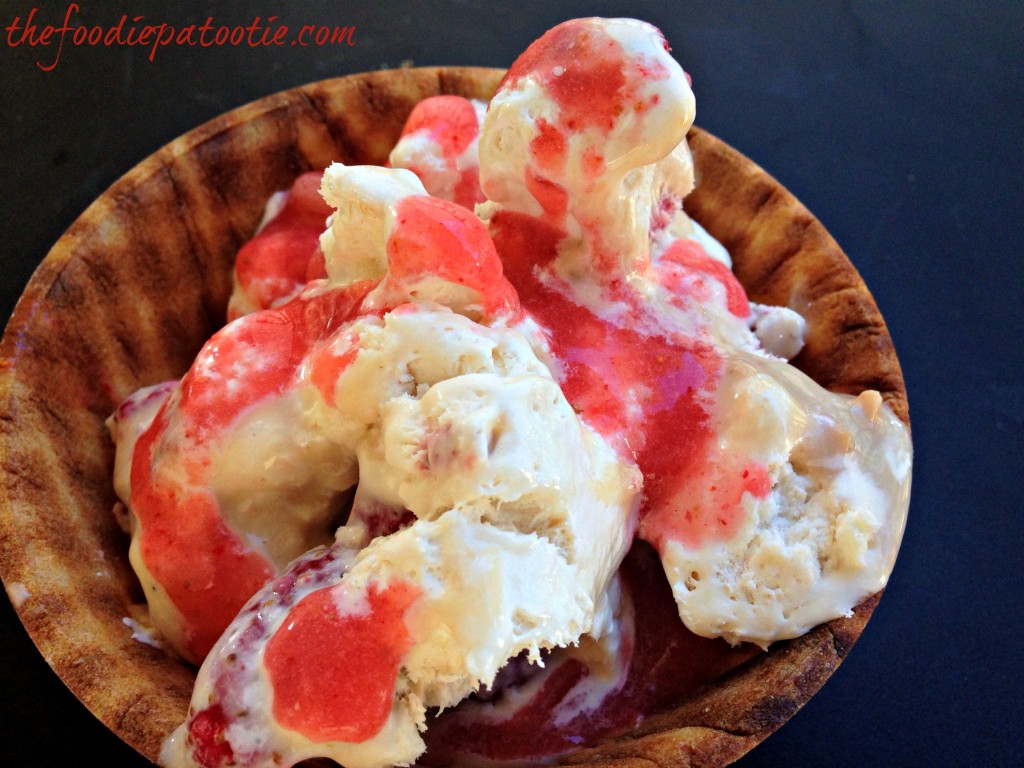 National Strawberry Ice Cream Day | Strawberry Hazelnut Crunch Ice Cream
Recipe Type: Dessert
Author:
Prep time:
Total time:
Ingredients
2 cups heavy cream
1 (14 oz.) can sweetened condensed milk
1 quart fresh strawberries, sliced (half for ice cream, half for syrup)
1 cup Heath toffee pieces
1 tbsp chocolate syrup
Instructions
Whip cream until peaks form. Set aside.
In a bowl, combine strawberries, Heath toffee bits and chocolate syrup with the sweetened condensed milk.
Fold in the whipped cream and place in freezer.
Before serving, blend the remaining strawberries and pour over top.
 Tomorrow: National Fig Newton Day
14 Responses to "National Strawberry Ice Cream Day | Strawberry Hazelnut Ice Cream"

Leave a Comment