National Hot Pastrami Sandwich Day | Pastrami on Rye with Arugula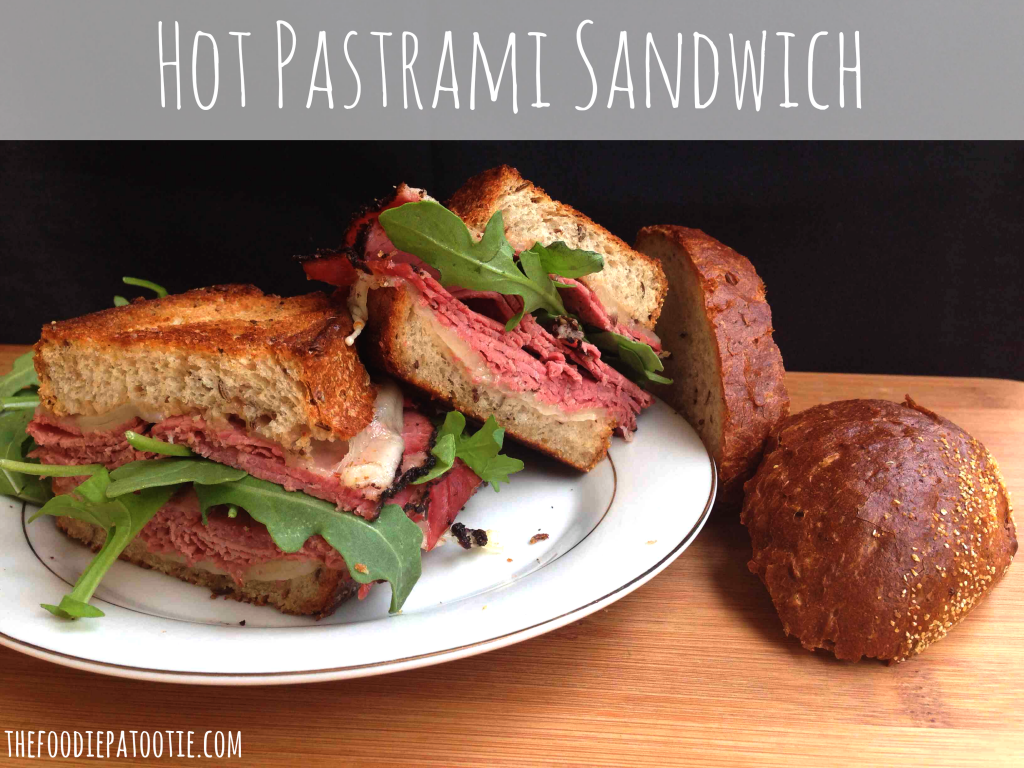 Having a national food day that commands that you make a sandwich is actually pretty great. I don't have to rack my brain for what I can make, or hound…uh, I mean, politely ask…my friends and family for ideas. When whoever "they" are decided that January 14th would be National Hot Pastrami Sandwich Day, they made this challenge a little bit easier for me.
You aren't going to believe this, but until I made this sandwich, I had not only not tried rye bread, but I hadn't had pastrami either. I even seriously asked my friend where one would buy pastrami from. Turns out, I could get it fresh from my local grocery store Deli. Who knew?
The pastrami was more expensive than I'm used to paying for my tried and true oven-roasted turkey, but it was completely worth it. The color alone makes the sandwich look so pretty, no? Paired with a combo sauce of horseradish and balsamic vinegar and I hug myself in elation for a job well done.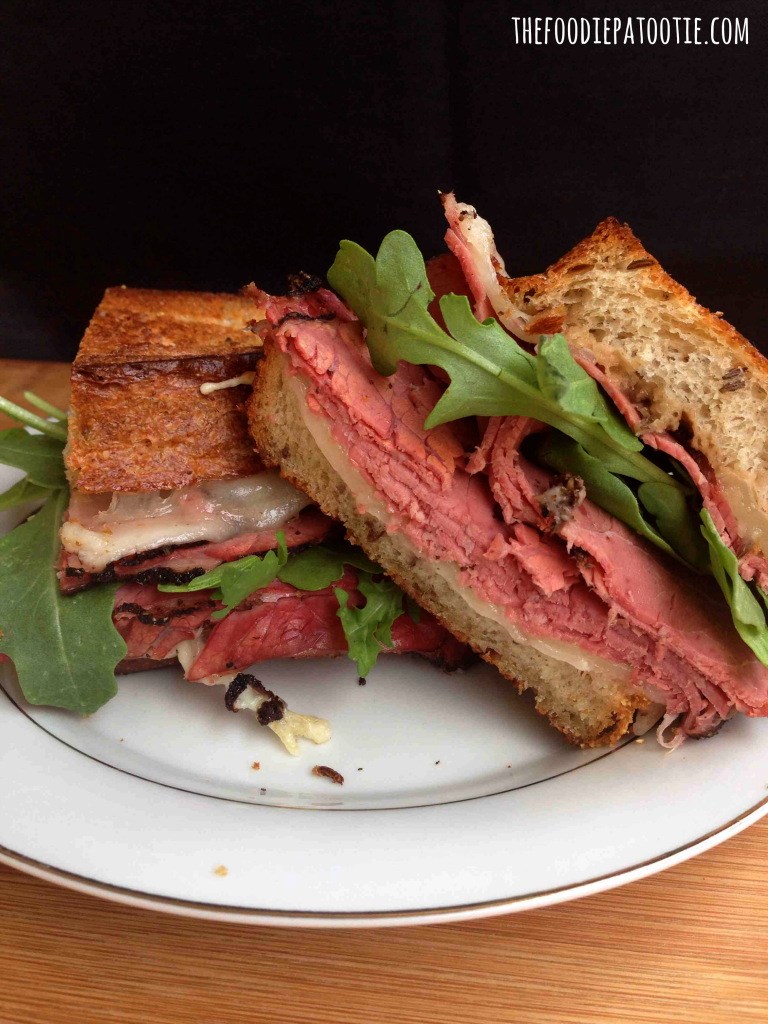 Hot Pastrami Sandwich
Recipe Type: Sandwich
Author:
Prep time:
Cook time:
Total time:
Serves: 1 sandwich
Ingredients
1/2 pound peppered pastrami
2 thin slices of provolone cheese
Handful of arugula
2 slices of rye bread
1 tbsp butter
1 1/2 tbsp horseradish
1/2 tbsp balsamic vinegar
Instructions
Melt butter in skillet over medium to medium-high heat.
Whisk horseradish and balsamic vinegar together and set aside.
Assemble sandwich: horseradish mixture on both pieces of bread, one slice of provolone cheese on the bottom slice of bread, followed by pastrami, arugula and final provolone slice.
Place sandwich in skillet and grill on both sides until bread is golden brown and has a nice crust.
 Tomorrow: National Strawberry Ice Cream Day
19 Responses to "National Hot Pastrami Sandwich Day | Pastrami on Rye with Arugula"

Leave a Comment