National Fig Newton Day | Fig Newton Crisp
Fig Newtons- the cookies of my childhood. I remember eating these a lot. For National Fig Newton Day, I knew I had to do something different. First, Fig Newtons are not even photogenic. Second, how does one even make those things anyway? What resulted from my brainstorming was this: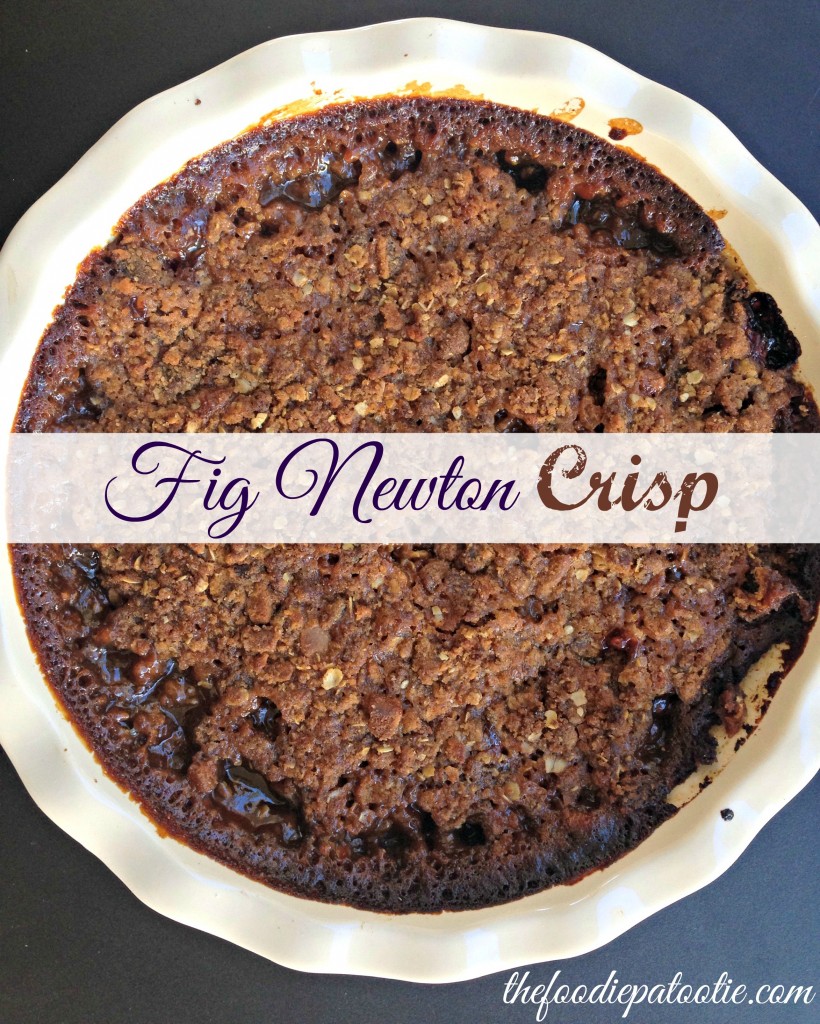 While I'd much prefer to cook rather than bake, I have to say that even so early in the food holiday game, I'm improving my baking game. Sure, I cooked this one a little too long, but also, the edges ended up being the best part. It was gooey from the figs and Fig Newton crumbles.
When I scooped out a portion for myself and tried this right out of the oven, I had to sit down for a minute and just revel in the fact that this was the first crisp I ever made and now I want to make a million more.
Yes, folks, I made sure to pat myself on the back, thankyouverymuch. Enjoy!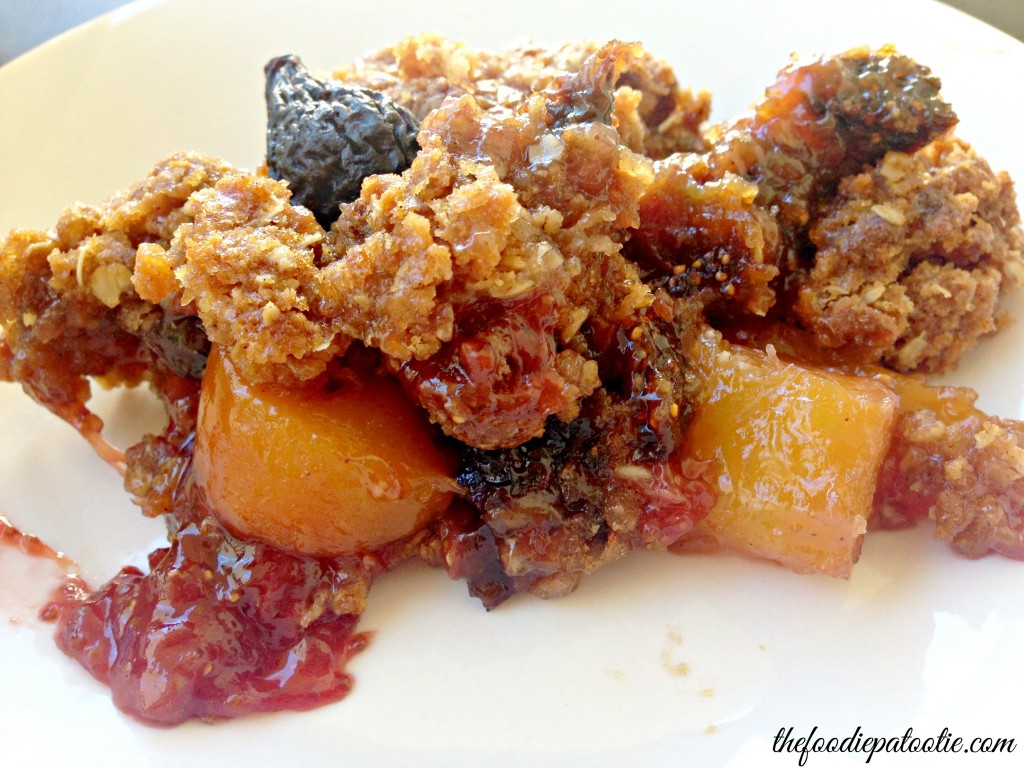 National Fig Newton Day | Fig Newton Crisp
Recipe Type: Dessert
Author:
Prep time:
Cook time:
Total time:
Serves: 6-8
Ingredients
[b]Fruit Filling[/b]
10 dried Mission figs, diced
2 peaches, peeled and sliced
1/2 quart of strawberries, sliced
Any other fruit you want
3/4 cup sugar
2 tbsp cornstarch
Juice from 1/2 lemon
1 tsp vanilla extract
[b]Crust[/b]
10 Fig Newtons, minced
1/4 cup flour
1/4 cup oats
1/2 cup light brow sugar
1/4 cup sugar
1 tbsp baking powder
1 tsp cinnamon
Pinch of salt
4 tbsp cold unsalted butter, softened
Instructions
Preheat oven to 375*F.
In a large bowl, combine dried figs and other fruit with sugar, vanilla, lemon and cornstarch. Pour into 9″ pie plate.
In a separate bowl, combine minced Fig Newtons, flour, oats, both sugars, baking powder, cinnamon and salt.
Using your fingers, work butter into the dry ingredients until completely incorporated and dry ingredients feel more dough-like.
Place crisp over fruit and spread to the edges.
Bake at 375*F for 30 minutes, or until crust is brown and cooked through.
DID YOU KNOW: A Philadelphia baker named Charles Roser patented a machine that worked to insert fig paste into pastry. Later, a company that later joined with another to form Nabisco, started mass producing these delectable cookies and the first Fig Newtons were baked in 1891. Fig Newtons are also one of Mickey Mouse's favorite treats, as he tells Minnie this while giving her some other goodies in the 1939 cartoon "Mickey's Surprise Party".
Tomorrow: National Hot-Buttered Rum Day
10 Responses to "National Fig Newton Day | Fig Newton Crisp"

Leave a Comment