National Raisin Day | Ants on a Log
National Raisin Day stumped me. I know, right? There are so many things you can do with raisins. I should not be stumped by what to do with raisins. Yet there I was, wondering about National Raisin Day and only able to think about the raisin recipes I have made thus far – Raisin & Spice Bars and Raisinet Clusters.
Then my husband reminded me of the most simple childhood snack: Ants on a Log.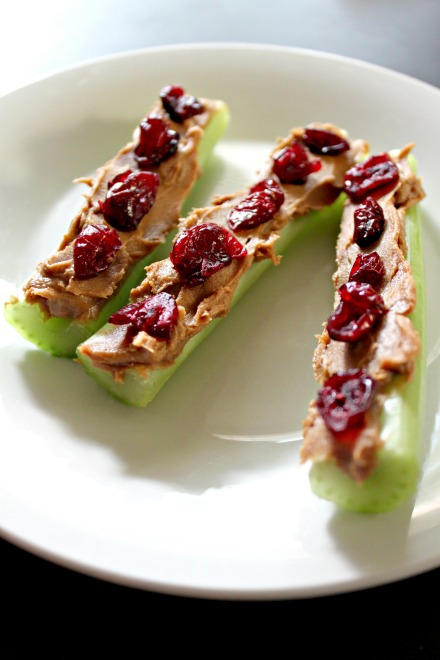 Well, I say childhood snack although I don't personally remember eating this as a kid. I remember hating the texture of celery, as I imagine many other children do, and I can assume that that's why it's a popular (at least among the parents of said children) childhood snack. It's one of the best ways to get children to eat their celery – just slab peanut butter on the stalks.
For my version, I chose craisins and cookie butter from Trader Joe's because that stuff is unbelievably delicious.
Celery, cookie butter, craisins. That's all it takes to satisfy me after a workout. Yes, I said workout. I'm back on the wagon. It can be a fun wagon, but right now I hate it.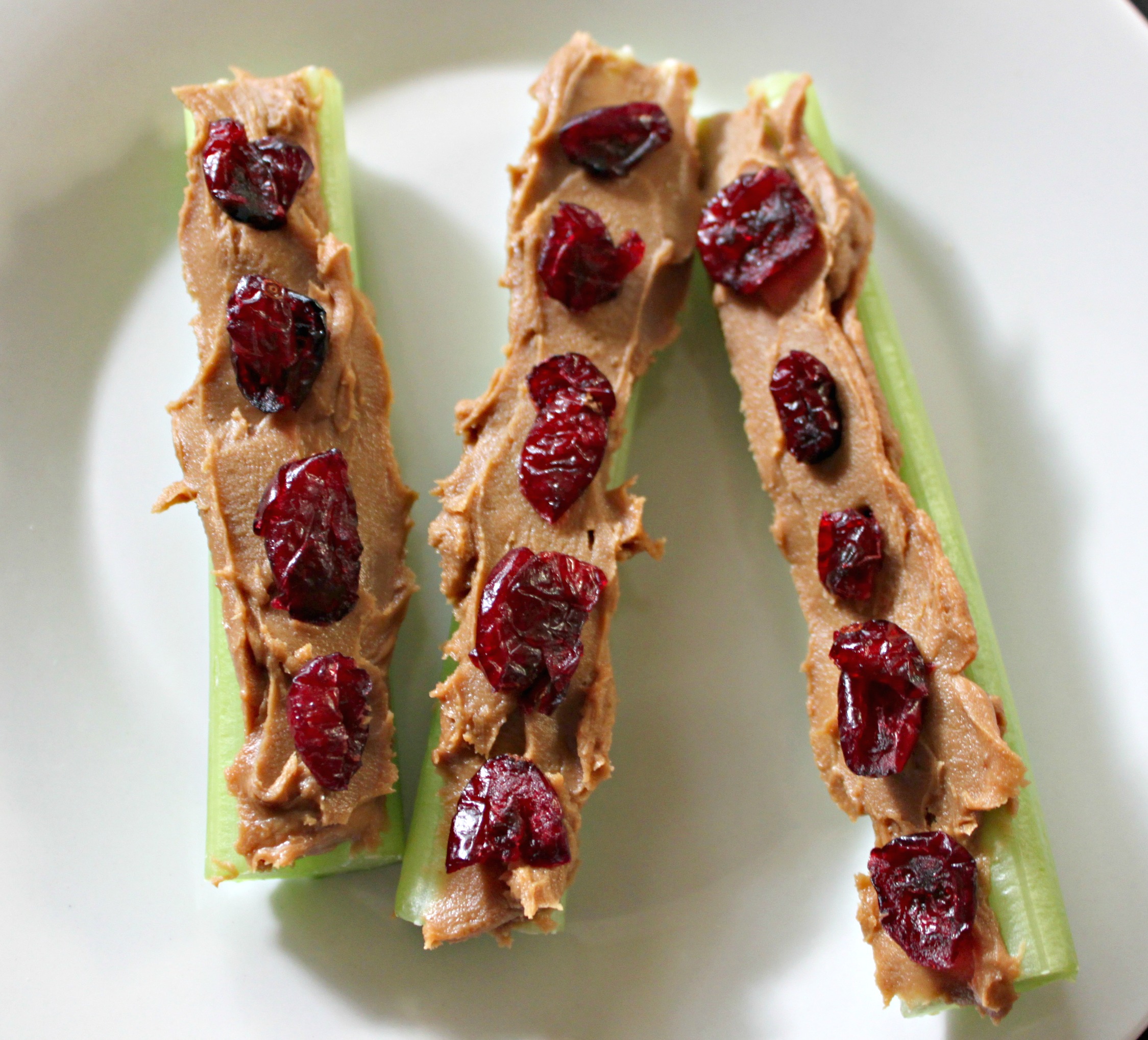 National Raisin Day | Ants on a Log
Recipe Type: Snack
Author:
Prep time:
Total time:
Ingredients
Celery stalks
Cookie Butter
Craisins
Instructions
Rinse and dry the celery stalks to rid them of any debris. Top with desired amount of cookie butter and a line of craisins.
Tomorrow: National Chocolate Parfait Day
One Response to "National Raisin Day | Ants on a Log"

Leave a Comment