National Pistachio Day | Pistachio-Crusted Chicken
Today is National Pistachio Day, and even though it's the second one of the year (here is the first where I made an Herb Salad), I'm very excited to be celebrating again!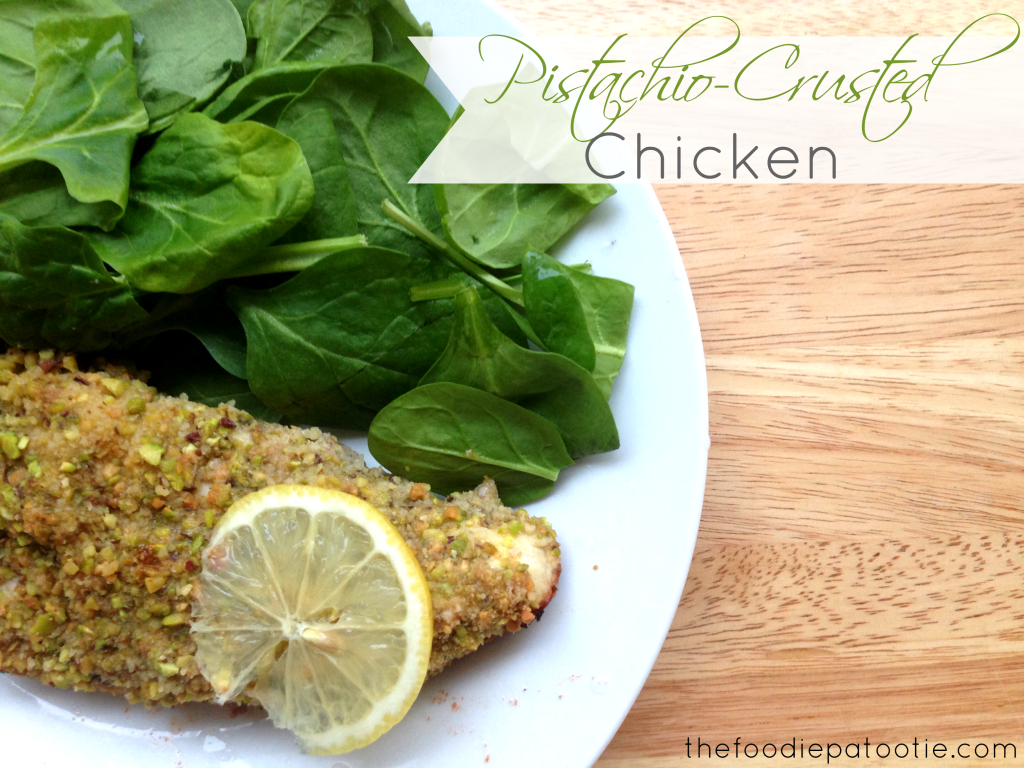 Pistachios are one of my favorite nuts and turns out they are pretty great on baked chicken. I remember when those red pistachios were more popular. When I was much younger, I ate these all the time and in fact, I thought the ones of today were totally weird. (If you've never seen or heard of red pistachios, just consult Google.)
Sometimes I do miss the dyed pistachio shells. It's all about the nostalgia.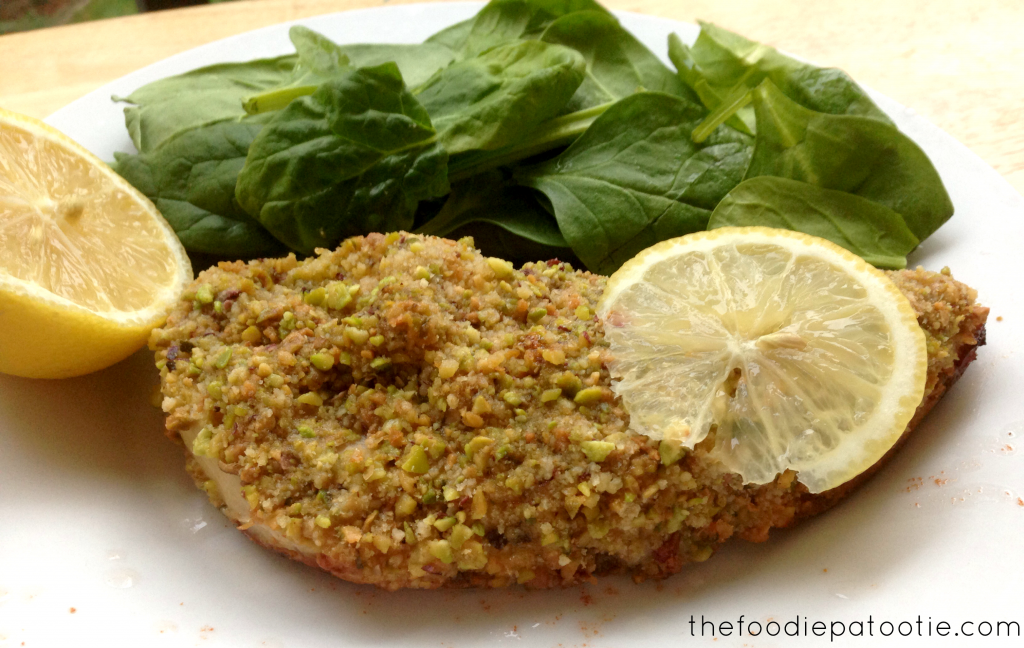 This was my first attempt at pistachio-crusted chicken, and I'm a converter. I love the salty/sweet taste of the pistachios and the method of cooking, paired with the oil from the nuts, kept the chicken so moist. I drizzled generously with fresh lemon juice. The more, the better!
National Pistachio Day | Pistachio-Crusted Chicken
Recipe Type: Poultry
Author:
Prep time:
Cook time:
Total time:
Serves: 4
Ingredients
4 chicken breasts, pounded thin
1/4 cup flour
1 large egg
1 tbsp honey
1/2 cup breadcrumbs
1/2 cup pistachios, removed from shell and finely copped
Lemon juice
Instructions
Preheat oven to 375*F. Lightly coat a baking sheet with cooking spray.
Put each in three separate shallow bowls: flour, egg (beaten and mixed with honey), breadcrumbs mixed with pistachios.
Season each side of the chicken breasts with salt and pepper. Dip chicken in the flour, then coat with egg mixture and finally, cover with pistachio mixture.
Repeat with all chicken breasts and place all of them on baking sheet.
Bake for 25 minutes, or until chicken is cooked through and pistachio crust is golden brown.
Remove from oven and apply lemon juice, generously or to taste.
DID YOU KNOW: Originally, dye was applied to the shells by importers to hide the stains on the shells that resulted from the seeds being picked by hand.
Tomorrow: National Strawberry Day; National Kahlua Day
3 Responses to "National Pistachio Day | Pistachio-Crusted Chicken"

Leave a Comment