National Clam Chowder Day | South American Clam Chowder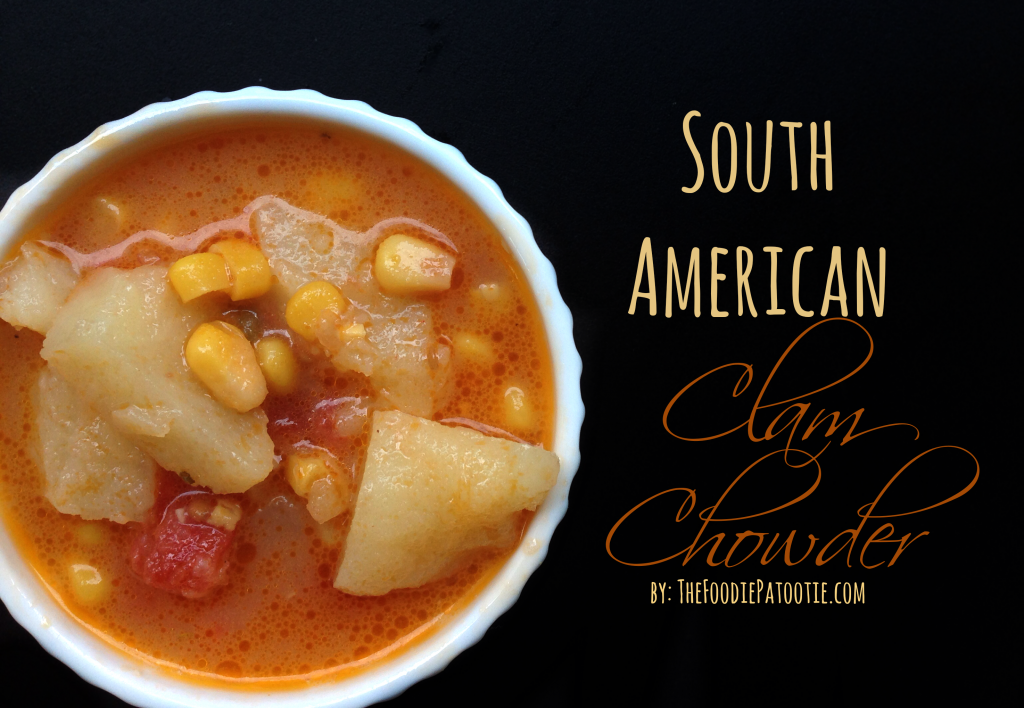 What can I say about Clam Chowder? If you remember, I already made a New England Clam Chowder for the food holiday bearing the name. Well, I wanted a new twist on just National Clam Chowder Day and my friend Jess delivered. This is an adaptation from the Publix's Aprons Simple Meals recipe from the local cooking school. I really enjoyed this "chowder". I put it in quotations because even though there is cream in this recipe, it's more of a soup than chowder. That's okay, I prefer soups anyway, and the original recipe is meant to be more chunky so you can adjust accordingly. The broth reminds me of spanish soup, which meant I was slurping this down like water. So delicious. There's tomatoes, some heat, corn, and lots of potatoes.
I kept the clams to a minimum because I'm just not a fan. They are really hard to spy in the soup, and that is more than fine with me. 🙂
How do you like your Clam Chowder?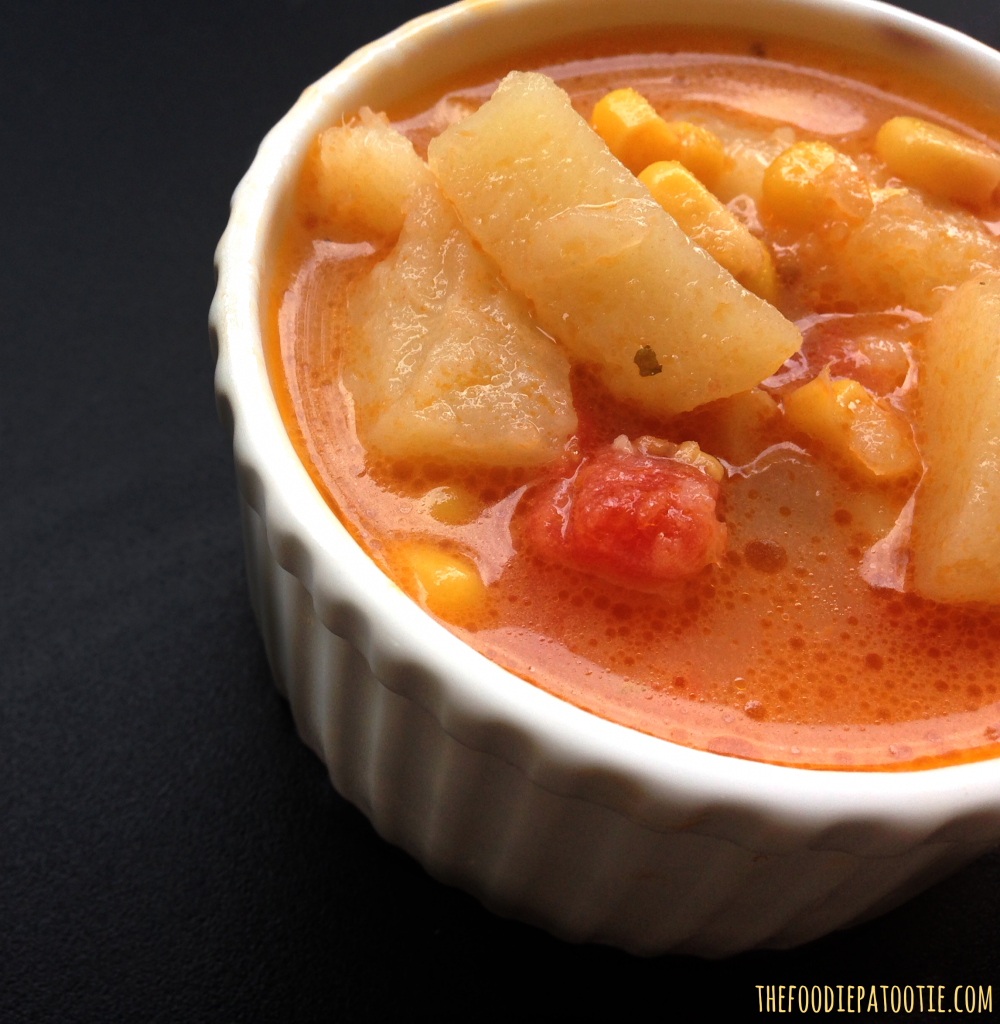 National Clam Chowder Day | South American Clam Chowder
Recipe Type: Soup
Author:
Ingredients
2 tbsp olive oil
1 large onion, diced
3 garlic cloves, minced
1 jalapeno pepper, minced
3/4 tsp crushed red pepper flakes
1 red bell pepper, chopped
2 ears of corn, cut off the cob
3 potatoes, peeled and diced
1/4 tsp salt
1/4 tsp pepper
1 (14 ounce) can petite diced tomatoes
1 (14 ounce) can diced tomatoes and green chiles
1 (4 ounce) can chopped clams, drained
1 quart chicken stock
1/2 cup heavy cream
Instructions
Heat oil in a large stock pot over medium-high heat.
Add onion, garlic, jalapeno, red pepper flakes, red bell pepper, corn, potatoes, salt and pepper, cooking and stirring constantly for 3-5 minutes.
Add canned clams and tomatoes. Cover and simmer 5-10 minutes or until vegetables have softened. Add stock and bring to a boil.
Allow soup to simmer covered for at least 30 minutes. Add heavy cream. Stir to combine, check seasoning, and serve immediately.
Tomorrow: National Pistachio Day
Trackbacks/Pingbacks

Leave a Comment