National Chocolate-Covered Nuts Day | Chocolate & PB Nuts
Today is National Chocolate-Covered Nuts Day, and I have both peanuts and walnuts covered in peanut butter and then covered in chocolate. But, I'm embarrassed. You'll see why.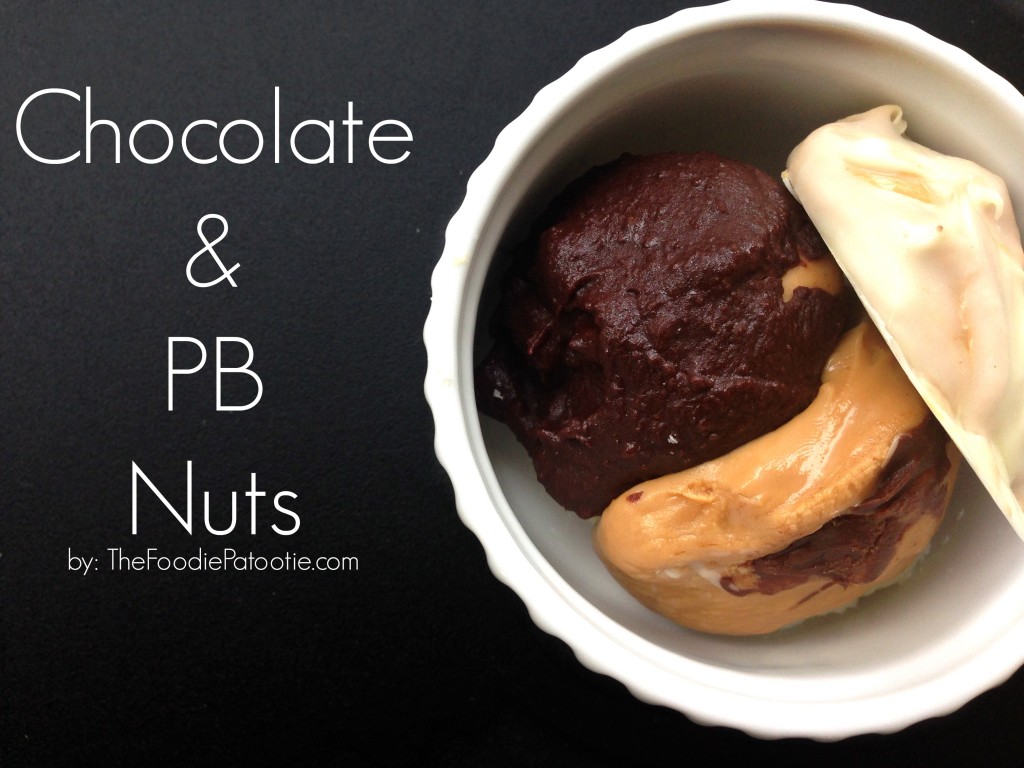 They aren't the prettiest things, I know. But to pretend that everything goes smoothly over on this here blog and especially during this project would be a LIE. I originally thought I would make peanut M&Ms, but after some research, soon discovered that making a candy coating is not an easy task…and I'm feeling particularly tired and lazy this week. 
Anyway, I thought…oh, how easy it'll be to roll a ball of peanut butter with a peanut inside, cover it in chocolate and have these beautiful, perfectly round morsels of yum to share on my blog.
Yeah, big fail.
First, I only had almond butter in the house, which is a different texture. Next, it was near impossible to form peanut butter balls, even when I added a bunch of confectioners' sugar. Then, I melted the chocolate way too fast, which resulted in something that was reminiscent of a dog turd more than anything else. Eventually, I did it (kind of), with the conclusion that this was way harder than I thought, my hands were the dirtiest they have been in the kitchen and I have way too many dishes to clean now.
But, if there is a silver lining, I will say that once hardened, they were a little more manageable, albeit still not the prettiest things in the world.
The recipe below has zero measurements because I threw out so many failed attempts Willy Wonka himself is angry with me. I recommend following the Joy of Baking link in the recipe as she has never, ever failed me. The rest is just dependent on how much chocolate and white chocolate pieces you'd like.
For what it's worth, they were still tasty!
National Chocolate-Covered Nuts Day | Chocolate & PB Nuts
Recipe Type: Dessert
Author:
Ingredients
Assorted nuts
Creamy peanut butter, or almond butter
Unsalted butter
Vanilla extract
Confectioners' sugar
Chocolate
White chocolate
Instructions
Follow [url href="http://www.joyofbaking.com/candy/PeanutButterBalls.html"]this recipe[/url] for peanut butter balls. You'll thank me later when you don't end up with ugly blobs. Insert a peanut or walnut in each.
Melt chocolate and white chocolate separately (you can use the microwave or double boiler method).
Roll in melted chocolate.
Tomorrow: National Pistachio Day
2 Responses to "National Chocolate-Covered Nuts Day | Chocolate & PB Nuts"

Leave a Comment