National Tortilla Chip Day | Homemade Tortilla Chips
There are some days of the year that celebrate more than one food holiday. I think that one day should have been dedicated to both margaritas and tortilla chips. After all, don't the two go together perfectly?
For National Margarita Day, I made a strawberry amaretto version, and then celebrated with Nichole and our husbands at a local restaurant where I had a frozen pomegranate margarita. Mmmmm! Also, I ate an obscene amount of tortilla chips because the salsa at Miguel's is on point.
Anyway, for National Tortilla Chip Day, I decided to go the semi-easy route and just make homemade chips. I thought to make salsa, but I had just bought a container and didn't want to waste my other groceries. And then I thought that I could make guacamole to go with it, but not only is there a National Guacamole Day, but there's a National Spicy Guacamole Day, so I decided to save those for later.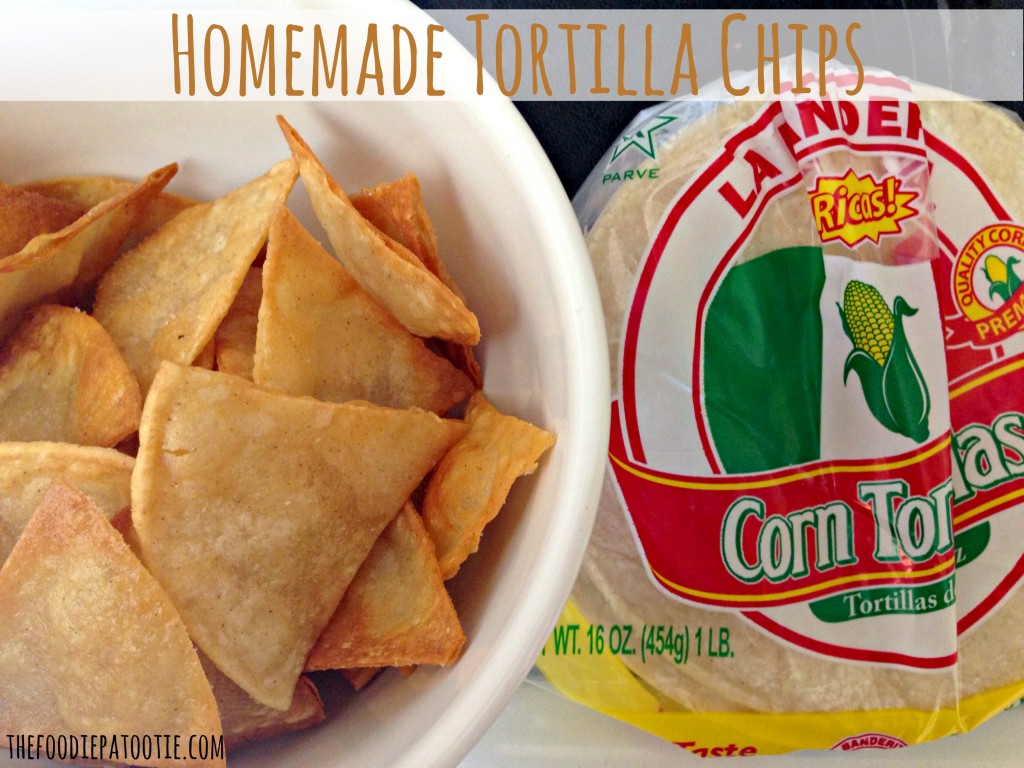 Although I knew you could make homemade tortilla chips, I guess it never crossed my mind for how exactly to accomplish that. I never tried, I never looked into it, and so I was a tad bit surprised at how simple it is to do. I suppose I should have known, but when I figured out that I only needed corn tortillas, oil and salt, I vowed to never buy a bag of tortilla chips again!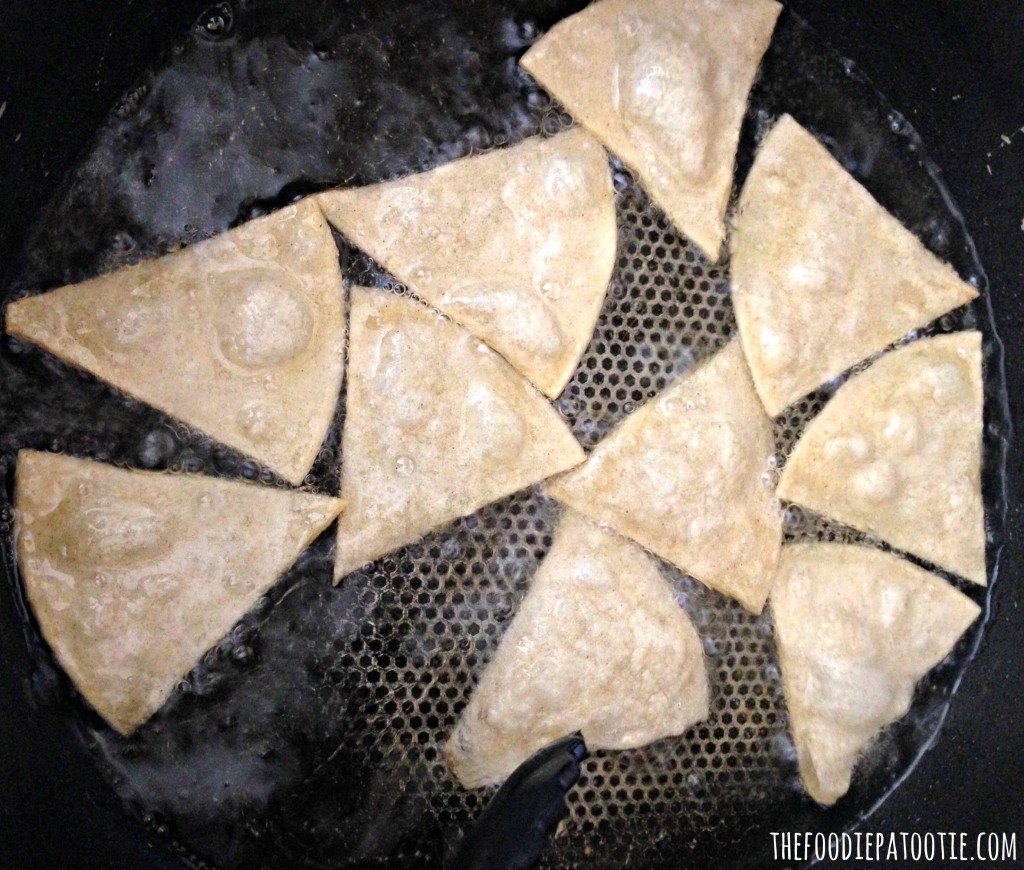 Especially after how the chips came out, all crispy and amazing, I don't know that you can top a homemade batch.
I cut each corn tortilla into six chips, but I can see myself making tostadas with the entire tortilla and topping with spanish chicken, cheese, and peppers. Delicious!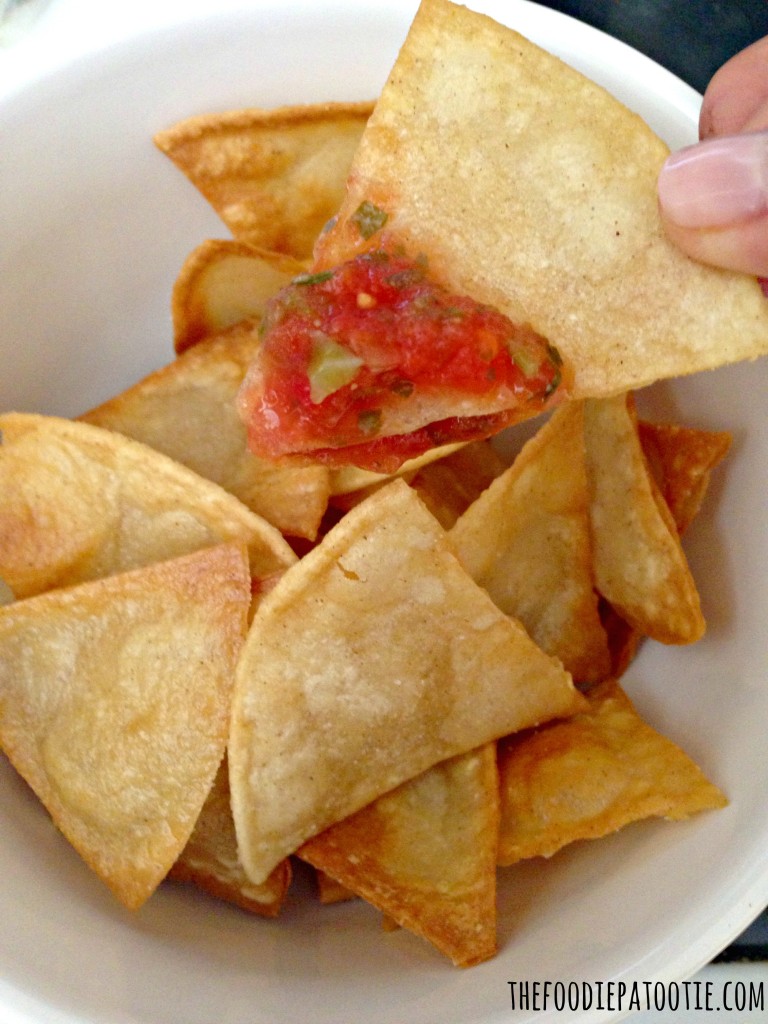 What do you like to top your tortilla chips with? Salsa, guacamole, queso, or something else entirely?
National Tortilla Chip Day | Homemade Tortilla Chips
Recipe Type: Appetizer
Author:
Prep time:
Cook time:
Total time:
Serves: 30 chips
Ingredients
Canola oil
5 corn tortillas, cut each into 6 triangle shaped pieces
Salt
Instructions
Heat enough oil in stove top pan to go up by 1/4 inch.
Place tortilla chips in pan (I was able to fit 10 for each batch). Place in a single layer and don't overcrowd.
Fry each batch for 2 minutes, or until chips begin to change color and become harder. Remove the chips from the oil and transfer to a plate lined with a paper towel. Sprinkle with salt and cover with another paper towel in preparation for the next batch.
Tomorrow: National Clam Chowder Day; National Chocolate-Covered Nuts Day
3 Responses to "National Tortilla Chip Day | Homemade Tortilla Chips"

Leave a Comment