National Banana Bread Day | Banana Bread
Banana Bread: the food I never saw myself liking, but I do. Oh, I do so very much. Not only because banana bread prevents me from throwing out old bananas, but it's so tasty and great to grab and go for breakfast in the morning, too. (My surprise at enjoying banana bread comes about because I just do not like bananas very much.)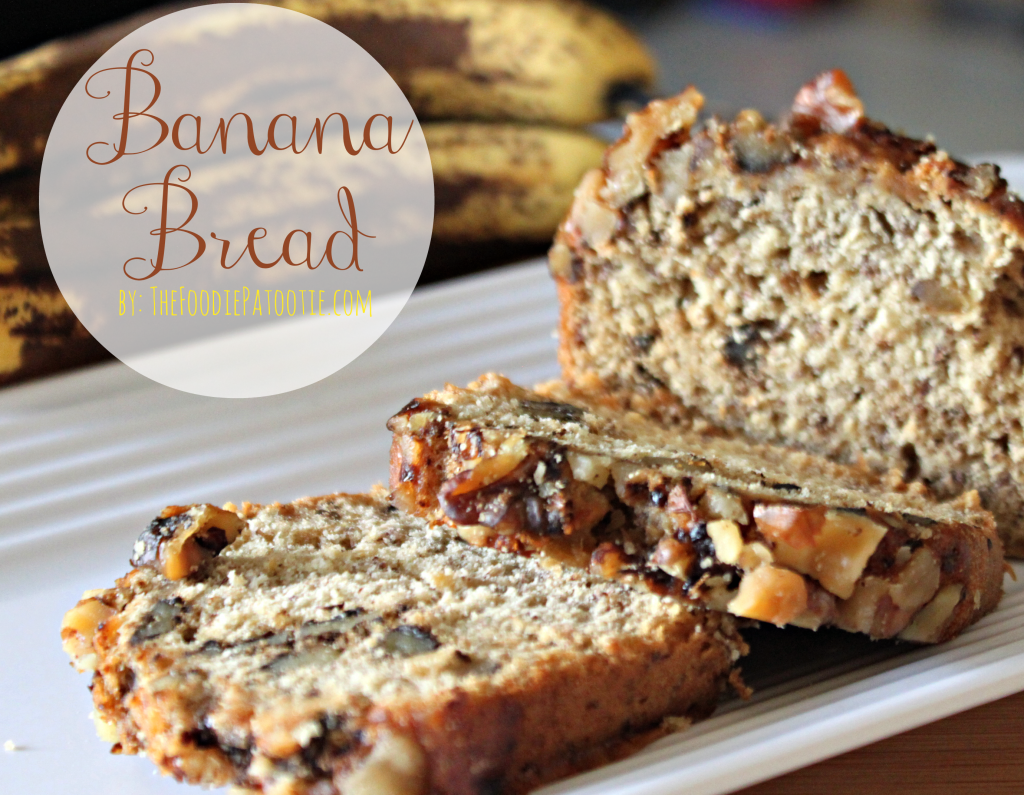 Before getting into the recipe for today, I have a funny story about bananas for you. My husband, and now I (on the rare occasion I eat a banana), don't eat the last inch or so of the banana. You know that slightly dark piece at the end of the banana? Mike was told by his parents that it was a worm that sits in there and enjoys the banana. He hasn't eaten the end of a banana since.
And, apparently we aren't the only ones. I googled this and many people are afraid of what lives in the black part of a banana. It gives me the heebie jeebies.
What do you think of the black part of the banana? Do you eat it?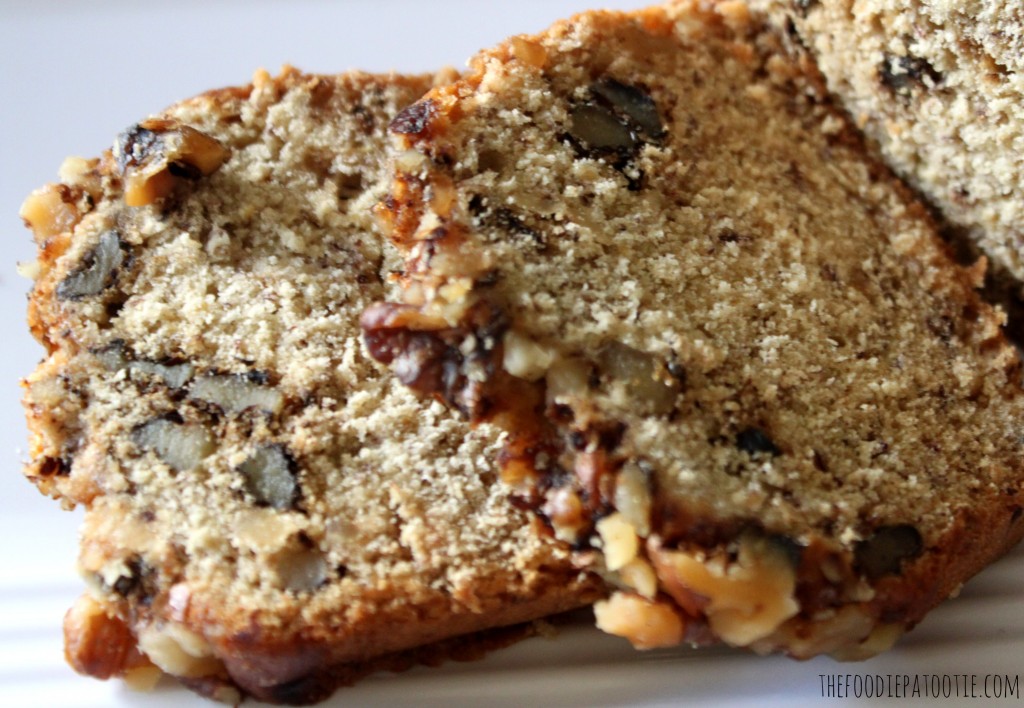 But, anyway, enough about parts of foods that make me say 'hmm', let's talk about the wonder that is banana bread. Mike loves bananas and we always think buying a bundle won't be a waste. Sometimes it isn't, but the reality is that sometimes we forget there are bananas in the house and either it's too late, OR we are just in time for this baked treat.
I love the smell of banana bread baking in the oven, I love the soft texture of the bread, and I especially love how easy it is to make. If you have ripe bananas, why not celebrate National Banana Bread Day today?
National Banana Bread Day | Banana Bread
Recipe Type: Breakfast
Author:
Prep time:
Cook time:
Total time:
Serves: 1 loaf
Ingredients
1 1/2 cups all-purpose flour
1 1/2 tsp baking powder
1/2 tsp salt
2/3 cup sugar
3 tbs butter, at room temperature
3 tbs vegetable oil
1 large egg
1/2 tsp vanilla extract
2 mashed ripe bananas
1/2 cup + 1/2 cup walnuts
Instructions
Preheat oven to 350*F. Spray a 9×5 loaf pan with cooking spray and set aside.
In a large bowl, whisk together flour, baking powder and salt. Set aside.
In a separate bowl beat sugar, butter, oil, egg, and vanilla until creamy. Add the mashed bananas and mix some more.
Add the flour mixture in 1/3 increments, beating until smooth after each addition. Stir in 1/2 cup walnuts.
Pour into greased loaf pan and top with remaining walnuts. Bake for 55-60 mins, or until a toothpick inserted in the center comes out clean.
Remove from oven and allow to cool slightly before removing from loaf pan.
Tomorrow: National Tortilla Chip Day
3 Responses to "National Banana Bread Day | Banana Bread"

Leave a Comment