National Margarita Day | Patron con Fresca
Happy National Margarita Day! A day I'm sure many of you are celebrating today. How convenient that it falls on a weekend this year… 😉
I love margaritas, but I prefer flavors like strawberry and mango, or a nice spicy variety. Most of the time I have frozen margaritas, as opposed to on the rocks. I usually opt for nothing on the rim, and only sugar if I do decide on having it. Salt on the rim will ruin a margarita for me. I know, I'm not normal.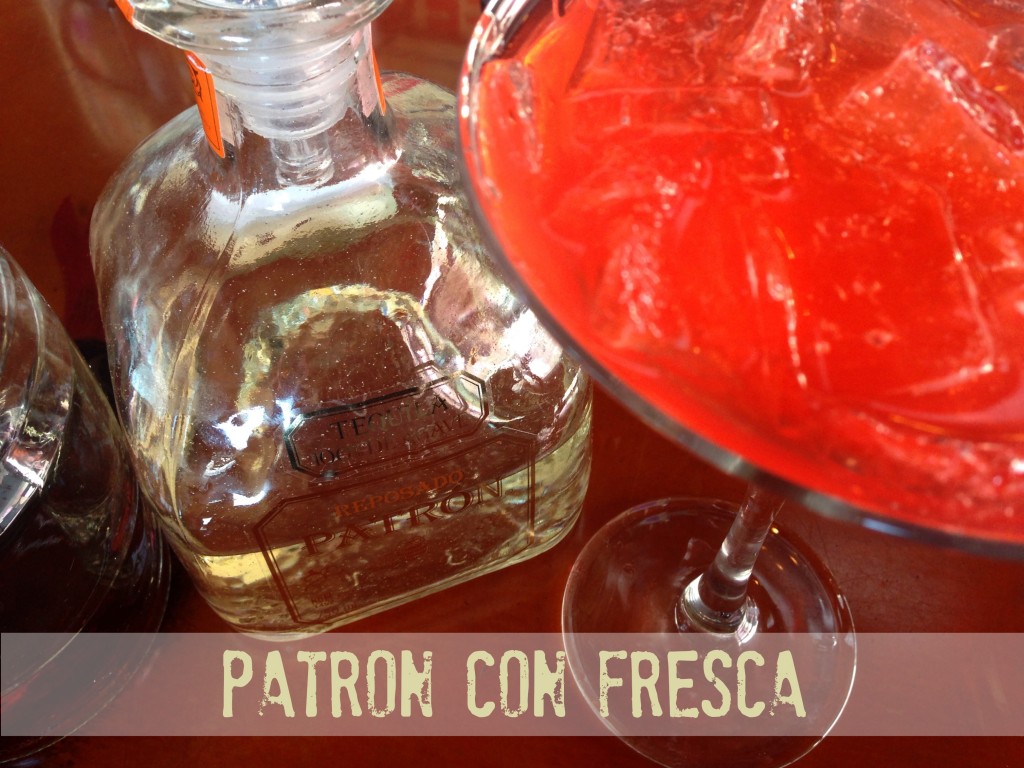 Margaritas remind me of beach bars. I can't think of another drink I'd rather be sipping on than a margarita when I am spending a couple of hours by the sand in the sunshine. They are always tasty and refreshing, a perfect drink for the ideal Florida day.
In fact, if it wasn't so overcast and gloomy out, I would phone a friend and ask them to accompany me for one of these beauties right now. Le sigh, Florida, le sigh. Can't you brighten up today?!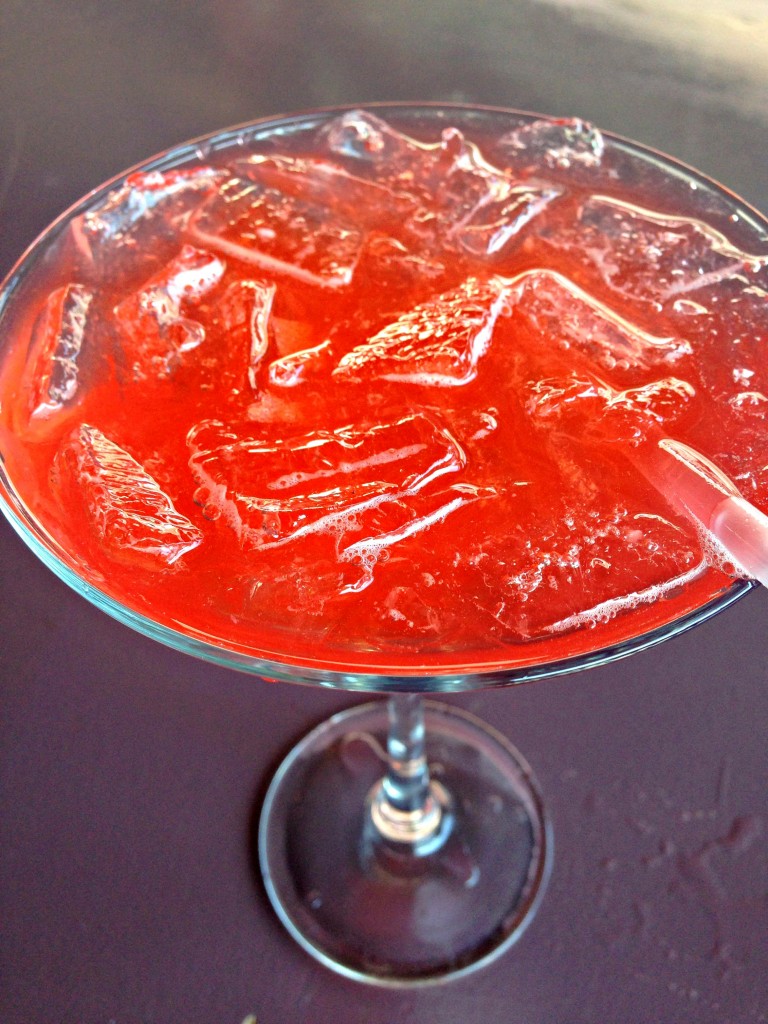 Thankfully, we have plans with Nichole and her husband tonight to celebrate at one of the best Mexican restaurants in town.
Have a great, boozy-filled day, everybody!
National Margarita Day | Patron con Fresca
Recipe Type: Drinks
Author:
Serves: 1
Ingredients
1 tbsp strawberry jam
1 1/4 oz. Patron Reposoda
3/4 oz. Amaretto
Instructions
Fill cocktail shaker with a handful of ice cubes.
Pour in ingredients. Shake to mix, about 5 seconds.
Strain the shaker contents into a margarita glass.
Tomorrow: National Banana Bread Day
7 Responses to "National Margarita Day | Patron con Fresca"

Trackbacks/Pingbacks

Leave a Comment