National Sticky Bun Day | Sticky Bun Monkey Bread
Do you like monkey bread? Because I more than like monkey bread. I am head over heels for monkey bread. I was going to a Valentine's Day dinner the day I made this recipe, but to make sticky buns just seemed like too much work. I didn't feel like rolling out dough that day, I guess.
So, Sticky Bun Monkey Bread was born.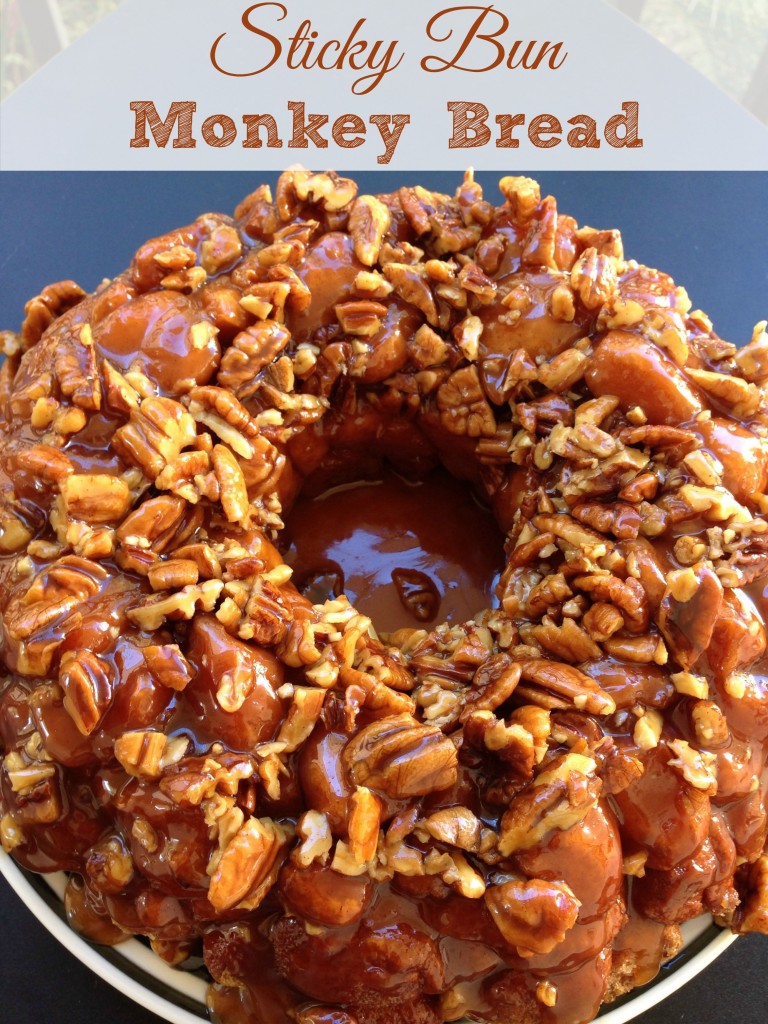 This is monkey bread with a sticky bun topping. It's brown sugar, butter, pecan, cinnamon. Ahhh, I wish I still had some right now. This is the perfect dessert for a party because you just pull off a piece of biscuit and enjoy. (Just be sure to only touch the piece of bread you'll be eating, cause otherwise that's gross ;))
Sticky Buns date back to the Middle Ages so I'd like to thank that wonderful person who created this food that'll likely last a lifetime.
Have a great Friday!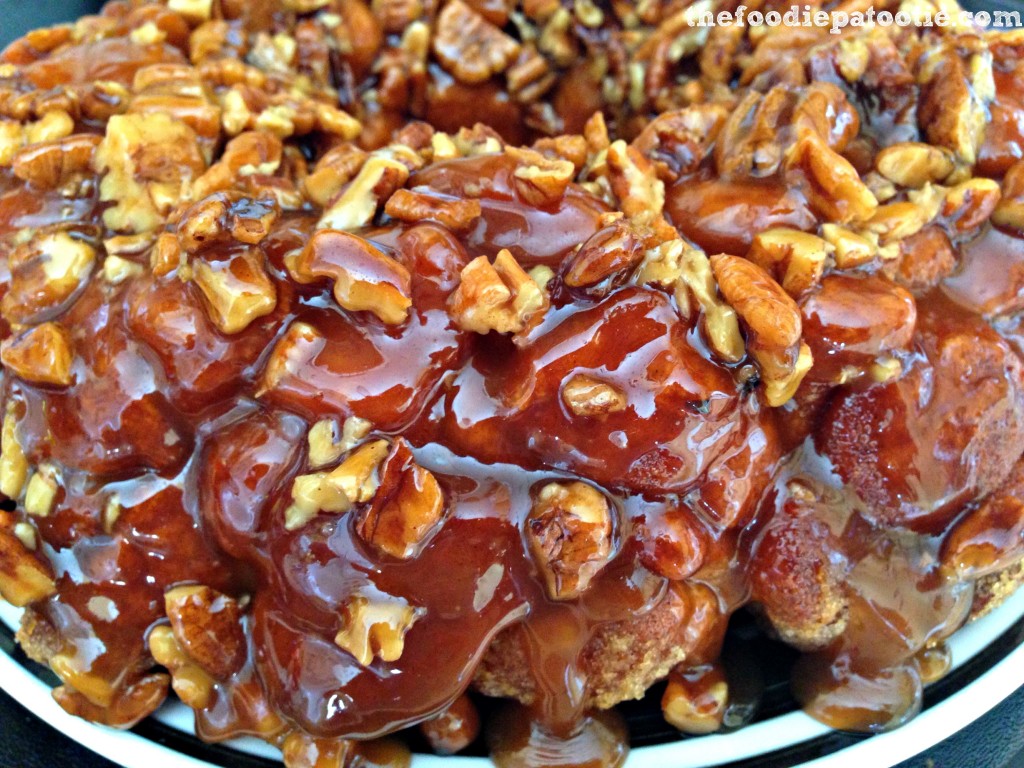 National Sticky Bun Day | Sticky Bun Monkey Bread
Recipe Type: Dessert
Author:
Prep time:
Cook time:
Total time:
Serves: 6-8
Ingredients
[b]Topping:[/b]
3/4 cup light brown sugar
4 tbsp unsalted butter
3 tbsp honey
1 tbsp light corn syrup
1 1/2 cups pecans, coarsely chopped
[b]Monkey Bread:[/b]
3 cans of refrigerated Buttermilk biscuits
1 cup white sugar
2 tsp cinnamon
1 stick unsalted butter
1/4 cup light brown sugar
Instructions
[b]Topping:[/b]
Lightly spray the inside of a bundt pan with nonstick spray.
In a medium saucepan over low heat, combine all ingredients except for the pecans and stir until sugar and butter are melted. Pour mixture into the bundt pan and sprinkle pecans on top.
[b]Monkey Bread:[/b]
Preheat the oven to 350*F.
Cut each biscuit into quarters. Combine the white sugar and cinnamon and shake with the biscuit quarters in a large ziptop bag. Once the biscuit quarters are covered with the cinnamon sugar mixture, pour into the bundt pan on top of the pecan topping mixture.
In a small saucepan over medium-high heat, combine the butter and brown sugar, stirring until completely combined.
Pour over biscuits and bake for 35-40 minutes, or until the biscuits have taken on a deep brown color. Remove from oven and let cool for 15 minutes before turning over onto a plate.
Tomorrow: National Margarita Day
5 Responses to "National Sticky Bun Day | Sticky Bun Monkey Bread"

Trackbacks/Pingbacks

Leave a Comment