National Pecan Day | Spiced Pecans
My Sundays consist of cooking (always cooking, all day long), a nice nap (usually), cuddling with my Bits dog (CONSTANTLY), watching The Walking Dead (what do you think of Terminus???) and laughing during Cutthroat Kitchen (because Alton Brown is the best).
Normally, National Pecan Day would totally be reserved for my Aunt Shirley's Pecan Pie recipe because my love for it knows no bounds. To say I'm obsessed is an understatement. But, have no fear readers, my Aunt's Pecan Pie will make its appearance on this blog on July 12th for National Pecan Pie Day.
Instead, I bring you an adaptation of Alton Brown's recipe for Spiced Pecans.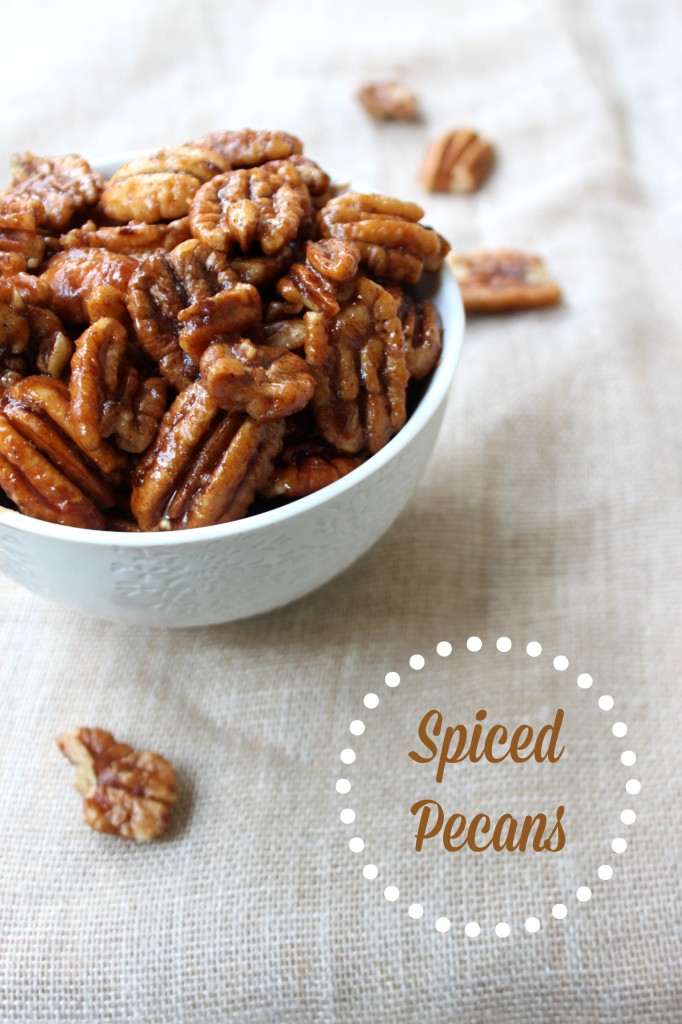 Once asked in an interview if there is anything he doesn't make well, he said that he has made a less than perfect pot of coffee once or twice. That Alton guy, he just cracks me up. Also, he knows what he's doing. Any recipe that Alton is going to put out is a recipe I want to make so there ya go.
Whenever I go to a Tampa Bay Lightning game, the smell of the toasted, spiced pecans permeate the air and I have to have them. I get the crazed look in my eyes and move, zombie-like, to the kiosk. When I had over my $8, I snap out of it and shake my head at myself. But, hey, at least I have tasty pecans to last me the game.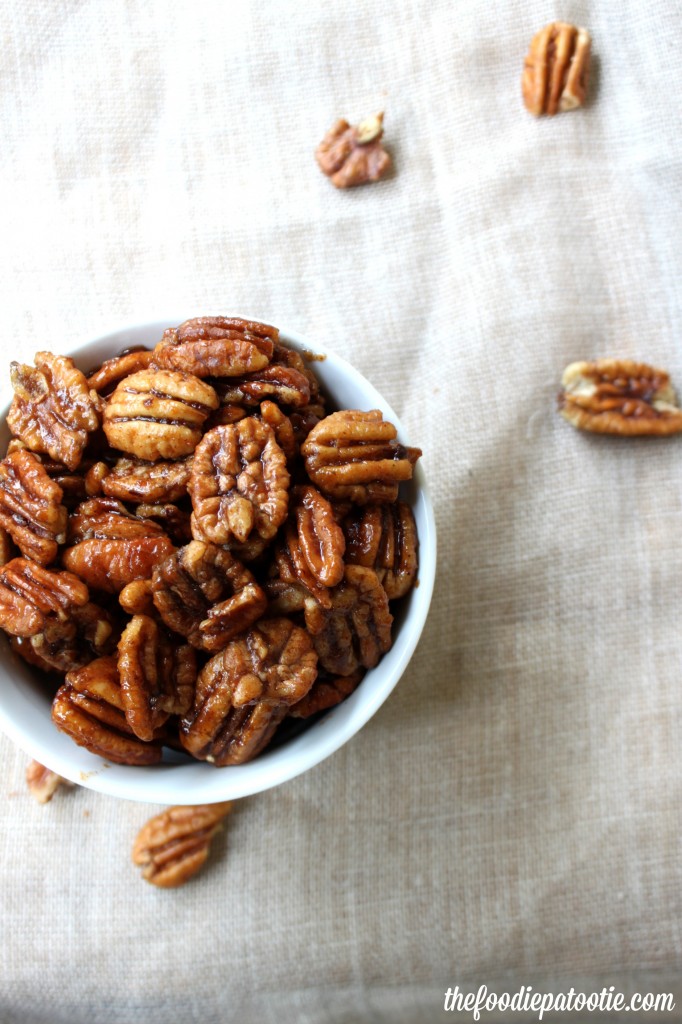 This recipe is an easy snack and if you make a small enough batch, you'll probably be able to stuff a baggie in your pocket without getting detected by arena officials. 😉
National Pecan Day | Spiced Pecans
Author:
Prep time:
Cook time:
Total time:
Adapted from Alton Brown's Spiced Pecans recipe
Ingredients
1/2 teaspoon kosher salt
1/4 teaspoon ground cumin
1/4 teaspoon cayenne pepper
1/4 teaspoon ground cinnamon
1/2 pound pecan halves
3 tbsp unsalted butter
4 tbsp packed light brown sugar
1 tbsp water
Instructions
Line a baking sheet with parchment paper and set aside.
In a small bowl, mix the salt, cumin, cayenne, and cinnamon together. Set aside.
Place the nuts in a skillet and set over medium heat. Cook, stirring frequently, for 4 to 5 minutes until they just start to brown and smell toasted. Add the butter and stir until it melts. Add the spice mixture and stir to combine. Once combined, add brown sugar and water, stirring until the mixture thickens, approximately 2 to 3 minutes.
Transfer the nuts to the prepared baking sheet and separate them with a fork. Allow the pecans to cool completely.
Also today: National Waffle Day; National Lobster Newburg Day
Tomorrow: National Spinach Day
4 Responses to "National Pecan Day | Spiced Pecans"