National PB & J Day | Peanut Butter, Jelly, and Banana Milkshake
PB & J sandwiches are so classic. Back in my daycare days, if I wasn't chomping on a roast beef and mustard sandwich for lunch, it was peanut butter and jelly. Grape jelly. It wasn't until just a couple of years ago that I deemed other flavors of jelly as worthy to pair with my peanut butter. Also, peanut butter and jelly sandwiches have to be placed in between 2 pieces of white bread. Wheat? Not acceptable. Oh, and it's even better if you have your sandwich stored in a paper bag, you know, for nostalgia purposes.
Perhaps the thing that I know is somewhat popular, but I had never wanted to even entertain the thought of, was peanut butter with bananas. Ick, right? Well, not so. I've said it many times that I do not like bananas, but I may not have ever told you about my exception (in addition to banana bread) of bananas in milkshakes or smoothies. In only a few instances are bananas completely okay, and even appreciated, by me.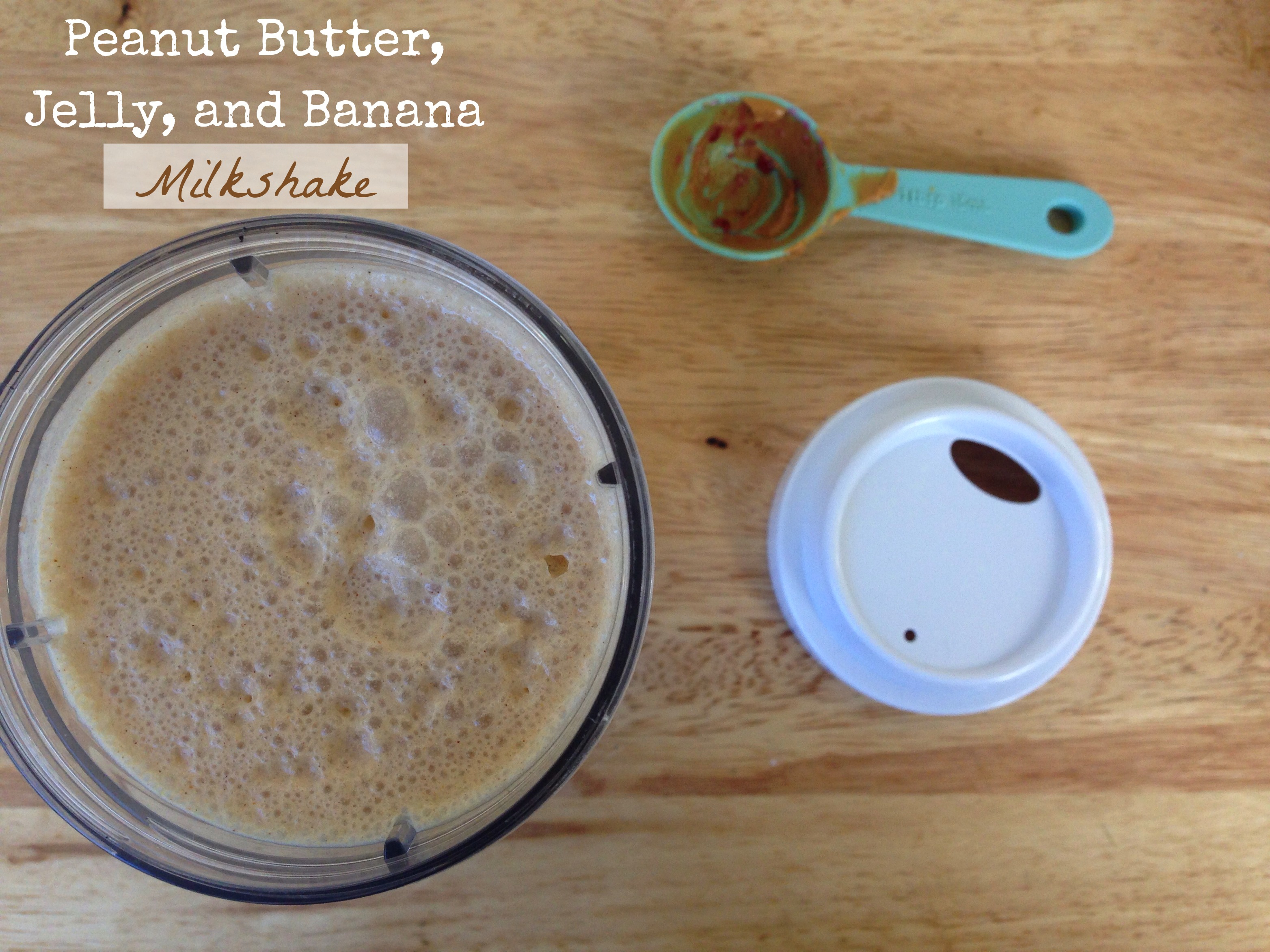 Well, for National PB & J Day, I made myself a peanut butter and jelly sandwich, but I also made this wonderful Peanut Butter, Jelly, and Banana Milkshake to wash it down with. You know it's a good day when you have double PB & J's and it's only 10:30am (this was on Sunday).
And, look, it's in a to-go cup so I took it with me on the way to my day's events.
Although sometimes I do like when a PB & J sandwich is soggy (I know, I know, is that gross?), remember to always keep this milkshake cold. The main ingredient, after all, is MILK.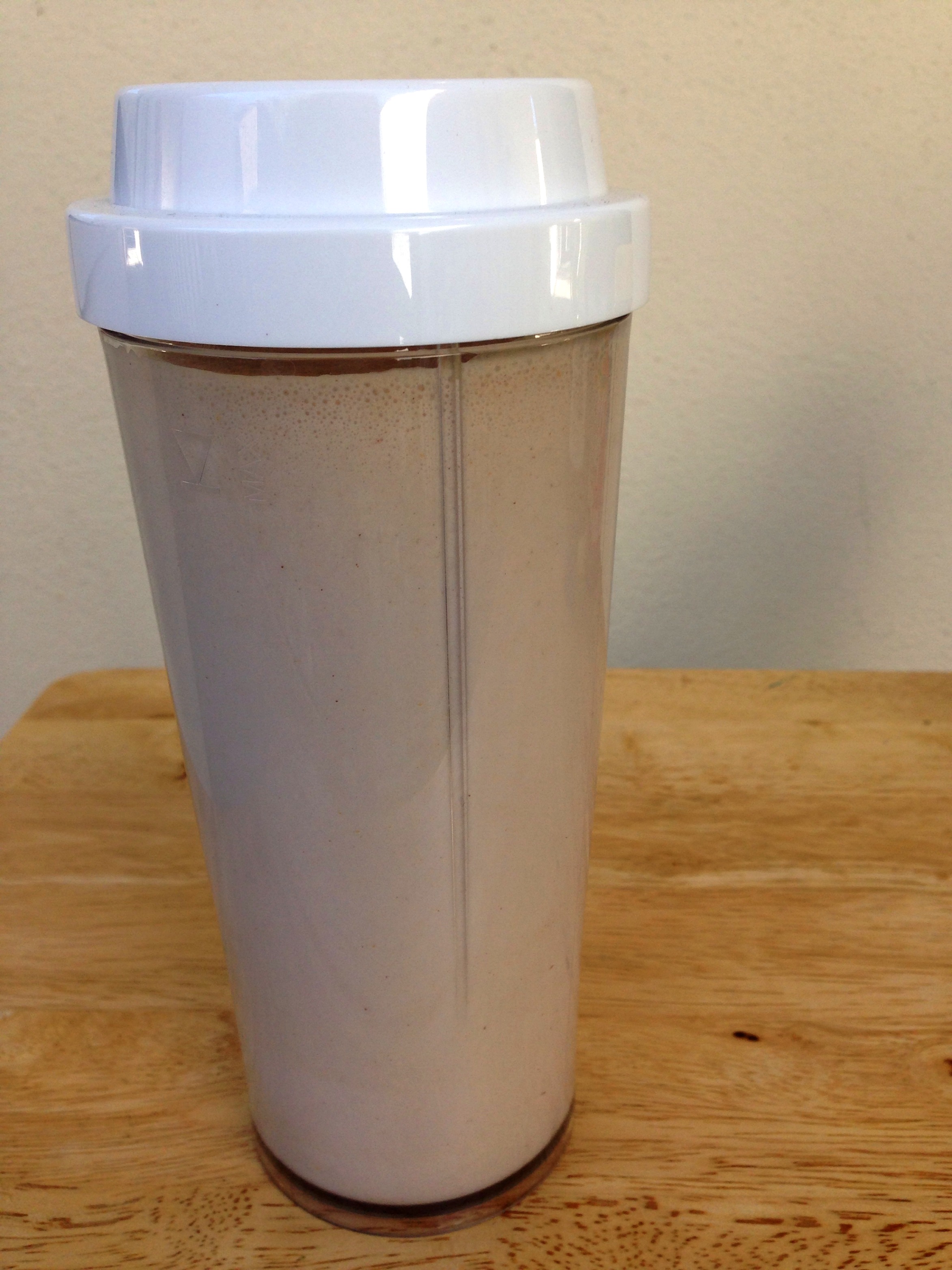 National PB & J Day | Peanut Butter, Jelly, and Banana Milkshake
Recipe Type: Drinks
Author:
Serves: 1
Ingredients
2 cups milk
1 ripe banana, sliced
2 tablespoons peanut butter
2 tablespoons grape jelly
1/2 teaspoon almond extract
Instructions
Place all of the ingredients in a blender.
Blend until smooth, about 3 minutes. Serve cold.
Tomorrow: National Chocolate Mousse Day
2 Responses to "National PB & J Day | Peanut Butter, Jelly, and Banana Milkshake"

Leave a Comment