National Oranges & Lemons Day | Cranberry, Orange, and Lemon Bread
Oranges and lemons…whoever thought to have a National Oranges & Lemons Day is pretty much a rockstar in my mind. There were so many things I thought to make. I absolutely love cooking and baking with citrus. As far as lemons are concerned, my fridge is basically just a revolving door for them. I am constantly buying lemons, using lemons, buying lemons, using lemons.
Lemons come right after the basics like sugar, flour and eggs in the list of items I have to buy most often from the grocery store.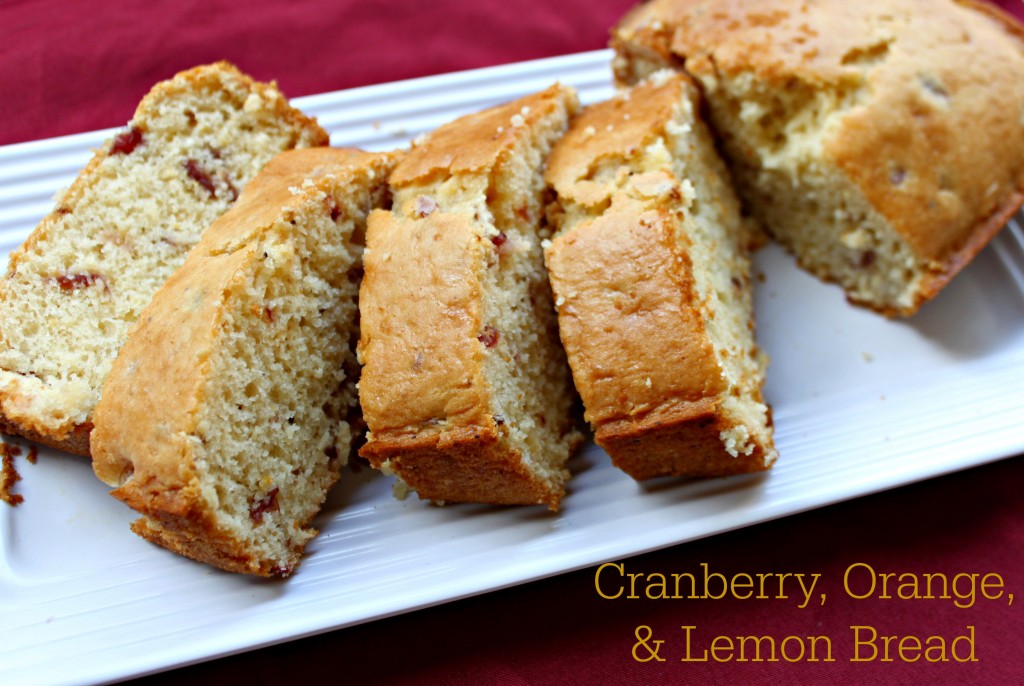 So basically, as you can now see, lemons are constantly being used in my home. When a food holiday is presented to me where I can incorporate lemons, and I'm actually told to do so by the food holiday gods, you won't hear a complaint from me.
I actually made this bread back in November. I made it for Thanksgiving, but it also gave me a chance to make at least one thing before the food holidays officially began for 2014.
With delicious bread like this, I think we have a banana bread rival.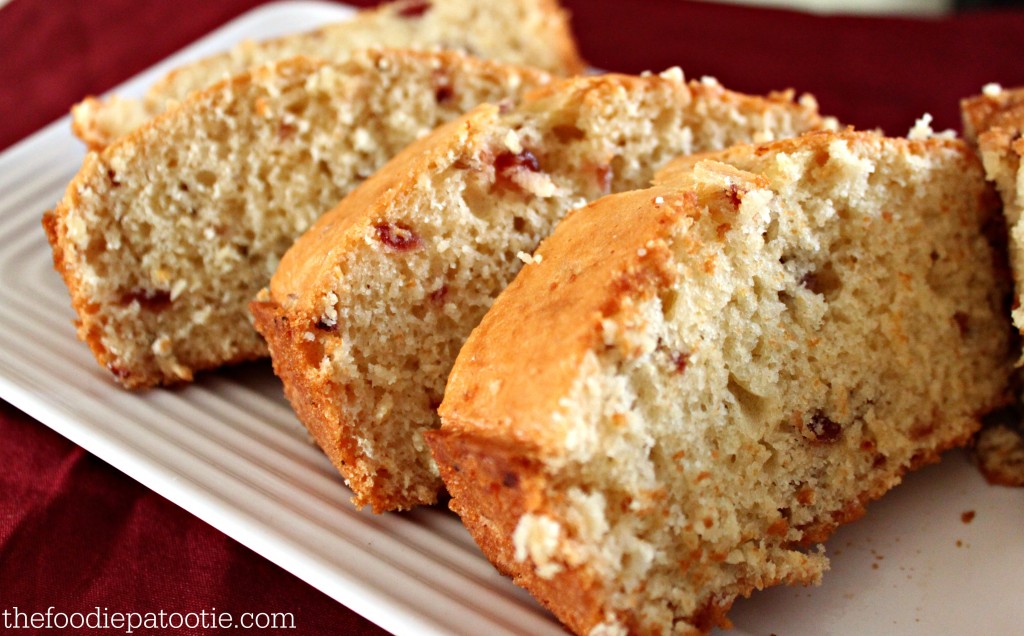 National Oranges & Lemons Day | Cranberry, Orange, and Lemon Bread
Recipe Type: Bread
Author:
Prep time:
Cook time:
Total time:
Serves: 6-8
Ingredients
2 cups all-purpose flour
1 cup sugar
1 cup old-fashioned oats
2 tsp baking powder
1/2 tsp baking soda
1/2 tsp salt
2 eggs
1/2 cup vegetable oil
1/2 cup orange juice
Juice from 1 lemon
1/3 cup water
1 tbsp orange zest
1 tbsp lemon zest
3/4 cup chopped fresh cranberries
Instructions
Heat oven to 350 degrees. Grease and flour a 9-by-5-inch loaf pan.
In a large mixing bowl, combine flour, sugar, oats, baking powder, baking soda, and salt, stirring to combine.
In a separate bowl, beat the eggs and oil with a fork or wire whisk until thoroughly blended. Add orange juice, lemon juice, water, and zests.
Gradually add the liquid mixture to the dry ingredients, mixing just until moistened. Stir in cranberries.
Bake 1 hour and 15 minutes, or until a cake tester inserted in center comes out clean. (**Note: my bread was ready after 50 minutes, so watch carefully!!**)
Cool ten minutes in pan on wire rack. Remove from pan and cool completely on rack.
Tomorrow: National Sourdough Day
Leave a Comment