National Melba Toast Day | Chicken Salad
I always have to have some kind of crunch on my salad. Usually, the crunch comes from croutons, but I've also used walnuts, celery, and more. I can very clearly picture my mom eating her salad with Melba Toast from when I was a kid, and even now. She's always done it that way, and like any child, I wanted to do the same. That is how I came to love Melba Toast. Now, a salad isn't the same without it.
I like to top my melba toast with every element of my salad and eat it like an appetizer. It's my favorite way to enjoy lettuce.
For National Melba Toast Day, I originally planned on making a salad and topping the Melba Toast with it, just like my norm. My favorite salad is a pretty no frills one so I was afraid of it being plain and boring to readers. But then, I received a text from my friend, Colleen, that said, "Hey, is there a National Chicken Salad Day?" to which I replied, "No, but there is a National Melba Toast Day. Do you have a chicken salad recipe that'll go well on top of these delicious toasted bits?"
The answer, my friends, was yes.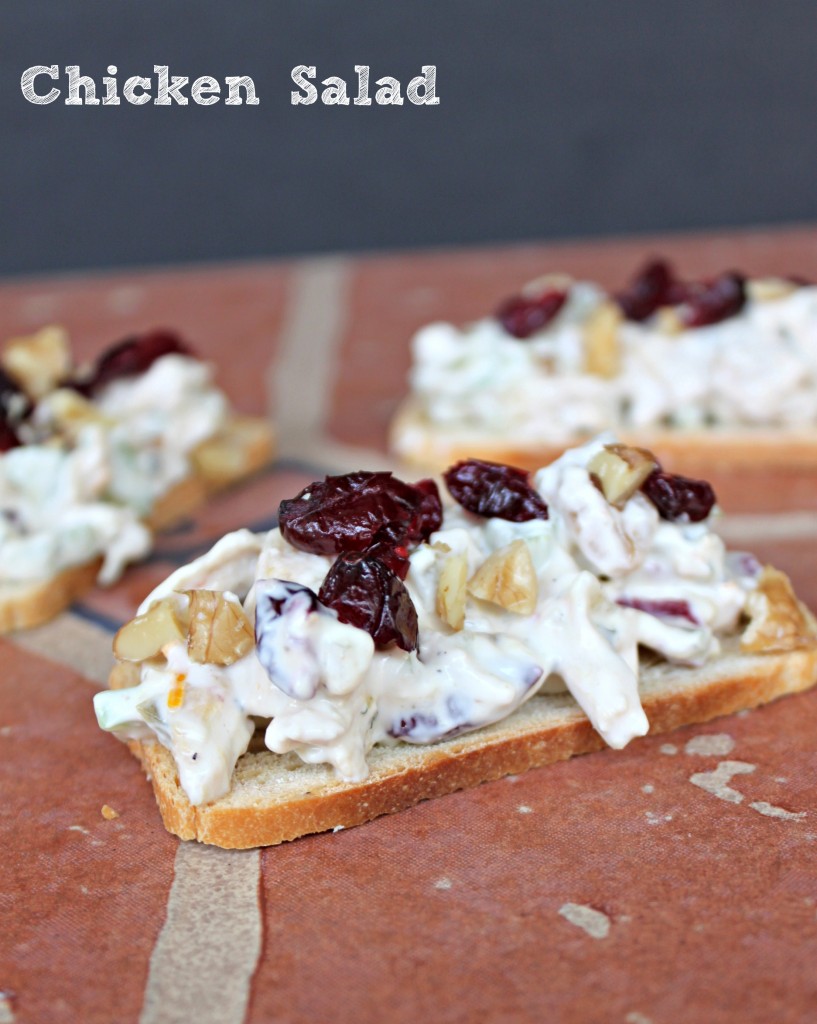 I love chicken salad, but I'm pretty picky. I admit that I was wondering how good this would be from the moment I read the ingredients. It all sounded good, but how would the flavors marry?
Well, I'm happy to report that they did, beautifully. You have crunch from chopped walnuts, onion and celery, in addition to the obvious- the melba toast. Then you have a chewy, sharp bite from Craisins. And, of course, as you'll also learn, the chicken is amazing in and of itself.
I'm so excited that Colleen shared her recipe because it's easily one of the best chicken salads I've ever had. I'll definitely be making this often for snack, lunch, dinner, you name it. The recipe below doesn't provide exact measurements and I like that because chicken salad is very much a texture and taste preference that can span an entire spectrum of possibilities. Just start on the lower end of the measurements and add more if desired.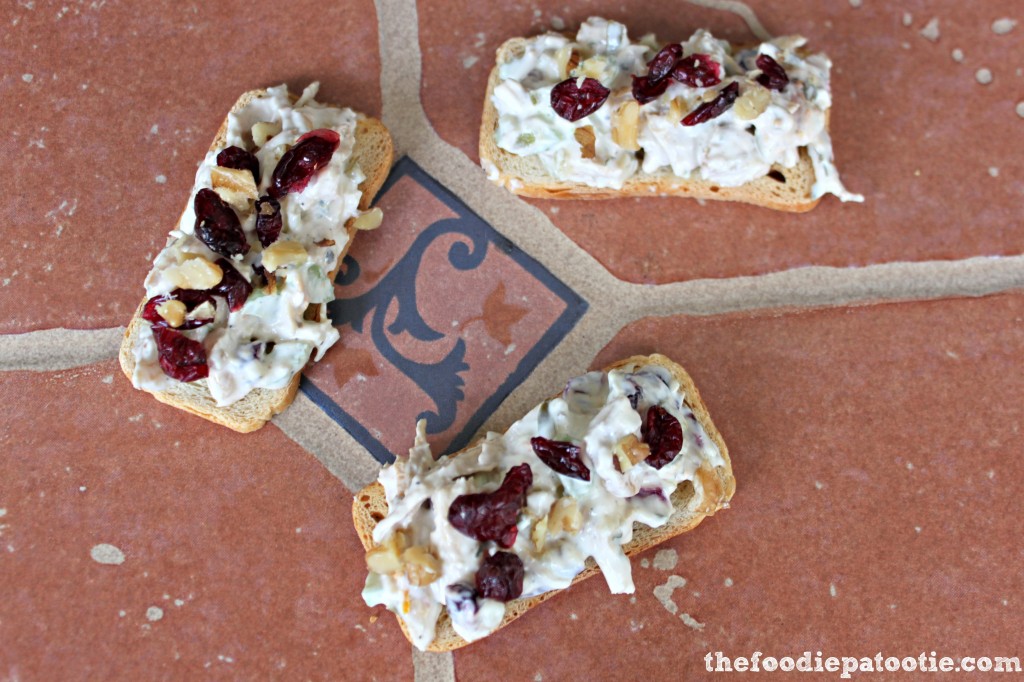 National Melba Toast Day | Chicken Salad
Recipe Type: Appetizer
Author:
Prep time:
Cook time:
Total time:
Ingredients
2 lbs cooked grilled chicken (see marinade below), shredded or chopped in food processor
1/3 – 1/2 cup nonfat greek yogurt
3-5 tablespoons mayo
3 celery stalks, chopped finely
About 1/4 cup white or yellow onion, chopped finely
About 2 tablespoons dill or sweet relish
Chopped walnuts or pecans (I used walnuts), as desired
Craisins, as desired
Salt and pepper, to taste
[b]Citrus-herb Chicken Marinade[/b]
1/4 cup olive oil
1 lemon, zest and juice
1/2 orange, zest and juice
1/3 cup parsley, finely chopped (I used dried)
1/3 cup finely chopped basil leaves or 2 tsp dried basil
1/2 tsp minced garlic
Salt and pepper, to taste
Instructions
Marinate chicken for several hours up to a day, then cook on the grill and discard extra marinade.
Once chicken has cooled, shred or chop chicken, then mix all ingredients and chill for at least 1 hour to marry the flavors before serving.
Tomorrow: National Chocolate-Covered Raisins Day
3 Responses to "National Melba Toast Day | Chicken Salad"

Leave a Comment