National Hard Candy Day | Peanut Brittle
It's National Hard Candy Day! Do you know what that means?! Time for sugar comas!
I wish I could say this was the last 'candy' day of the year, but sadly, it's not. We still have a handful, even. Good job on the part of the food holidays for making eating healthy impossible. Ah well. What can you do? Especially when you love peanut brittle. As in, hardcore, let's break some teeth if we have to, peanut brittle.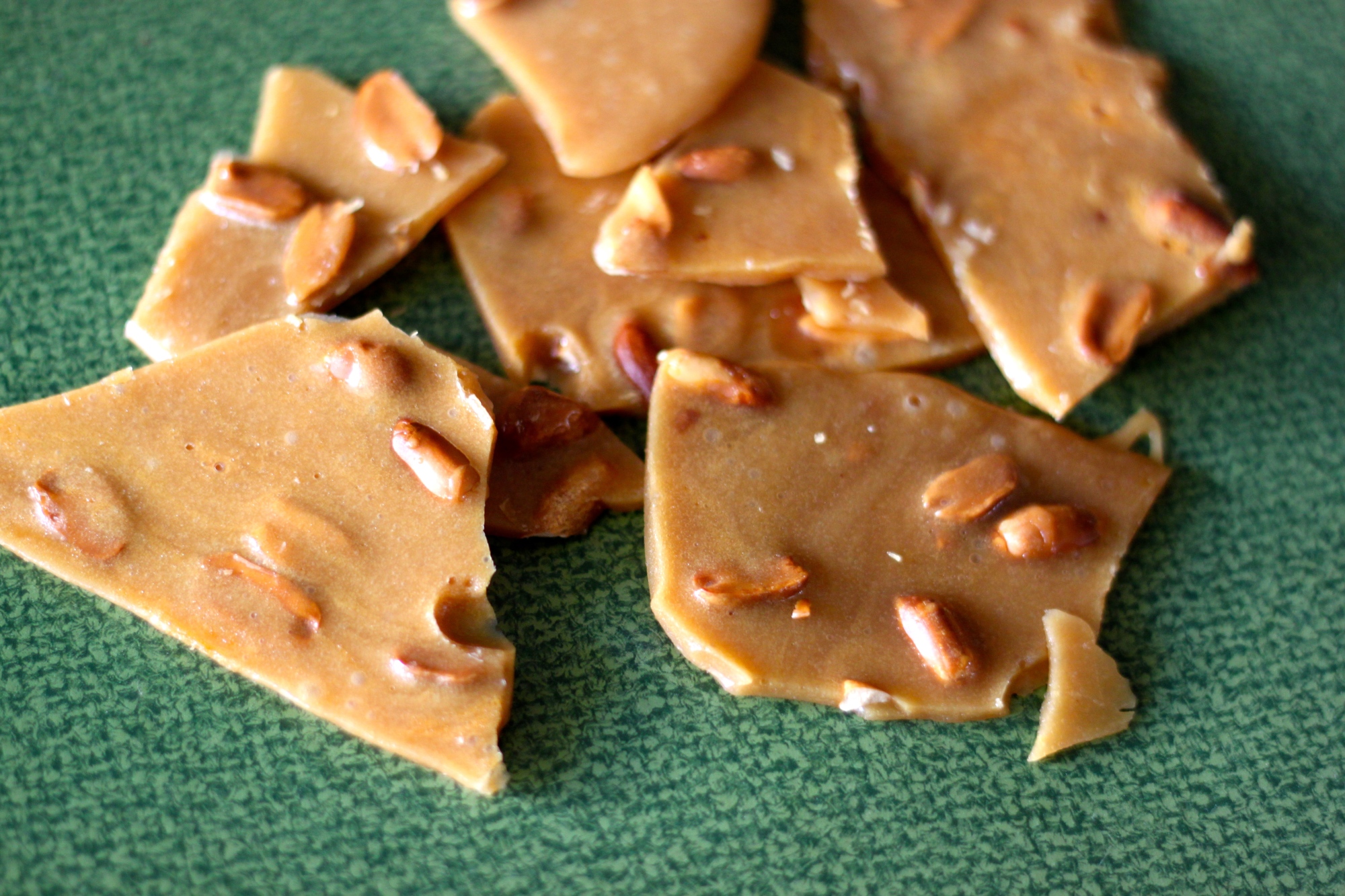 My husband gave me the idea of making peanut brittle for National Hard Candy Day, a dessert (or is it a snack? or both?) that I've made many times over, but not for a long time. Too long. So I went at it last weekend and it was done in no time. Then that night our neighbor came over for a cup of tea and a chat, mentioned that she enjoys peanut brittle over cookies for dessert – before she even knew I had some peanut brittle to spare – and just like that, I helped to make someone's evening a little more sweet. In turn, we received some Christmas tree cookies with sprinkles! And my husband made some cherry balls for his work and mine so we had some extra of those to munch on. It was a great Sunday!
Oo! Oo! AND we are probably going to adopt a dog this weekend. It's time for another rescue dog to keep Bits company. We checked out one dog a couple of weeks ago and he's massive at 140 pounds (he's a Leonburger/Bull Mastiff mix, but just the sweetest thing in the world. This weekend we'll be meeting a Golden Retriever that's about 3 years old and looks rambunctious judging by the pictures. We'll see!
I can easily get distracted by dogs, clearly.
Anyway, dogs like peanut butter and this post is about peanut brittle so it's all related. Enjoy!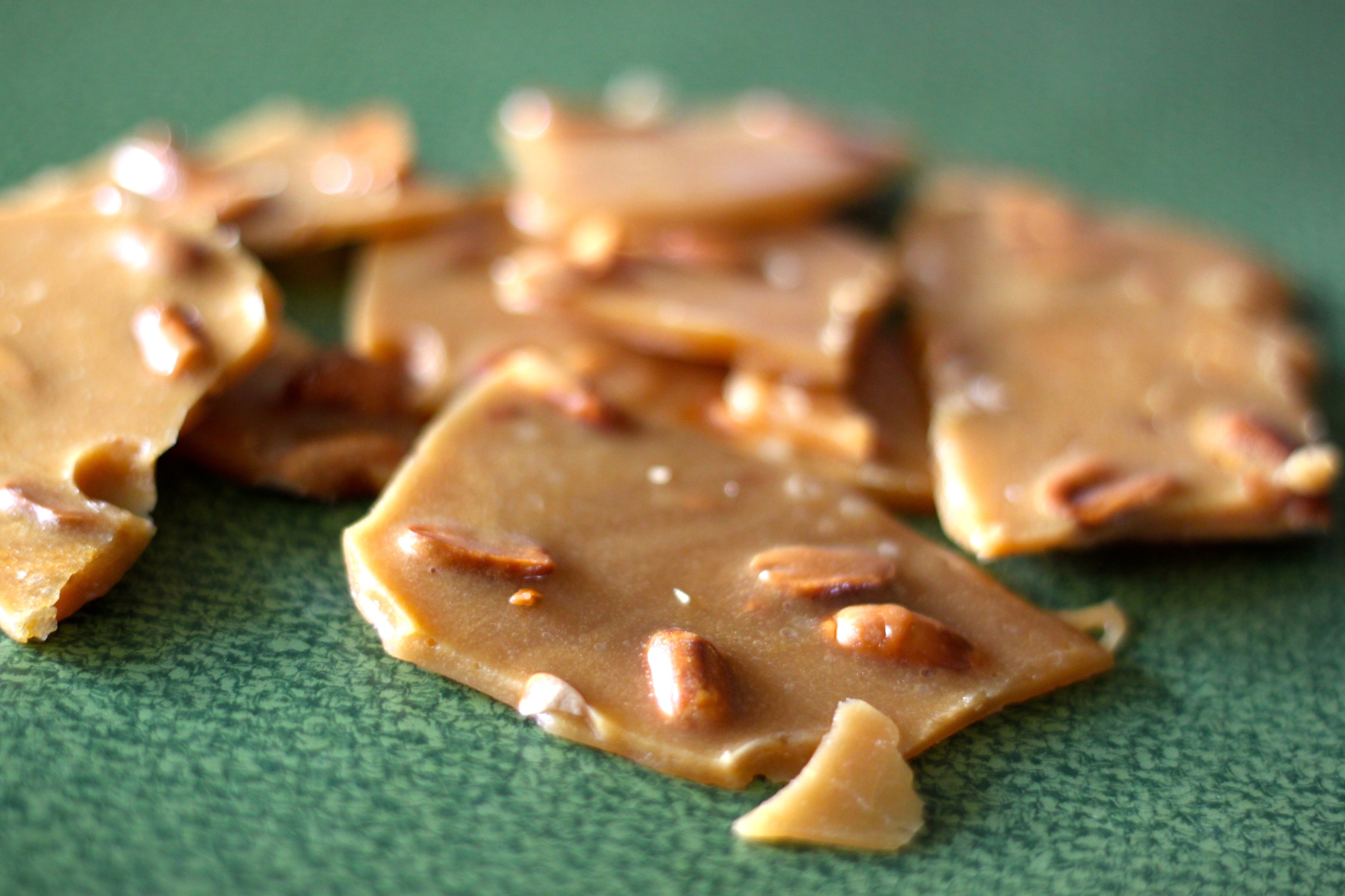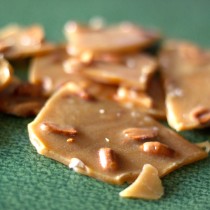 Peanut Brittle
Ingredients:
2 cups sugar
1 cup light corn syrup
1/2 cup water
1 cup unsalted butter, cut into 1/2 tsp pieces + some for greasing
1 cup raw peanuts, out of the shell
1 tsp baking soda
Directions:
Grease a baking sheet with some butter and set aside.
In a medium saucepan over medium heat, combine sugar, corn syrup, and water. Cook, stirring occasionally, until sugar is dissolved and the mixture come to a full boil.
Add butter to the pot and stir occasionally, about 15 minutes, or until a candy thermometer reaches 280*F.
Stir in peanuts and continue cooking, stirring occasionally, for another 10 minutes, or until thermometer reaches 305*F. Remove from heat and immediately stir in baking soda.
Immediately pour mixture onto the prepared baking sheet and spread out evenly. Allow to cool completely before breaking off pieces.
3 Responses to "National Hard Candy Day | Peanut Brittle"

Leave a Comment