National Creative Ice Cream Flavor Day | Fig Mint Ice Cream
Just to warn you all, there are a lot of ice cream days throughout July and August, and even into September. But today's might end up being the best one!
It's National Creative Ice Cream Flavor Day and after looking for some inspiration, I decided to make a Fig Mint Ice Cream.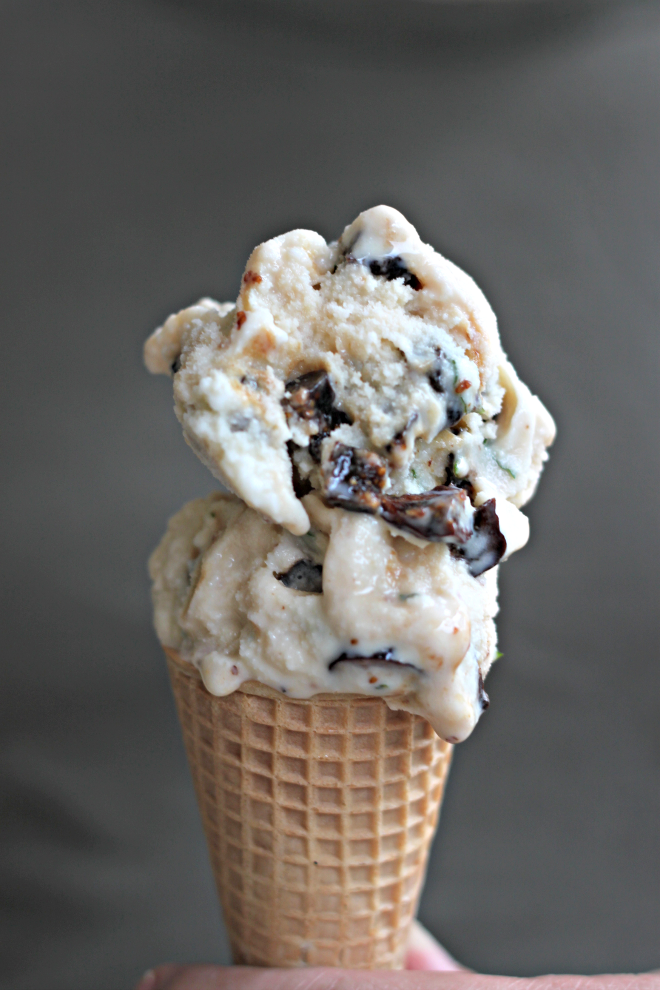 When I left my previous job two months ago, I was given a great going away gift from my wonderful coworkers – a $50 Crate & Barrel gift card. Although I can always find something to buy at C&B, I just got married last July and had a lot of big ticket items, plus I wanted to hold onto it for when I really needed something what would be worth the purchase. This past weekend a trip to C&B was in order and I finally used the  gift card to purchase the Cuisinart Ice Cream Maker! It makes 1 1/2 quarts of ice cream, and is one of the most simple kitchen tools I own.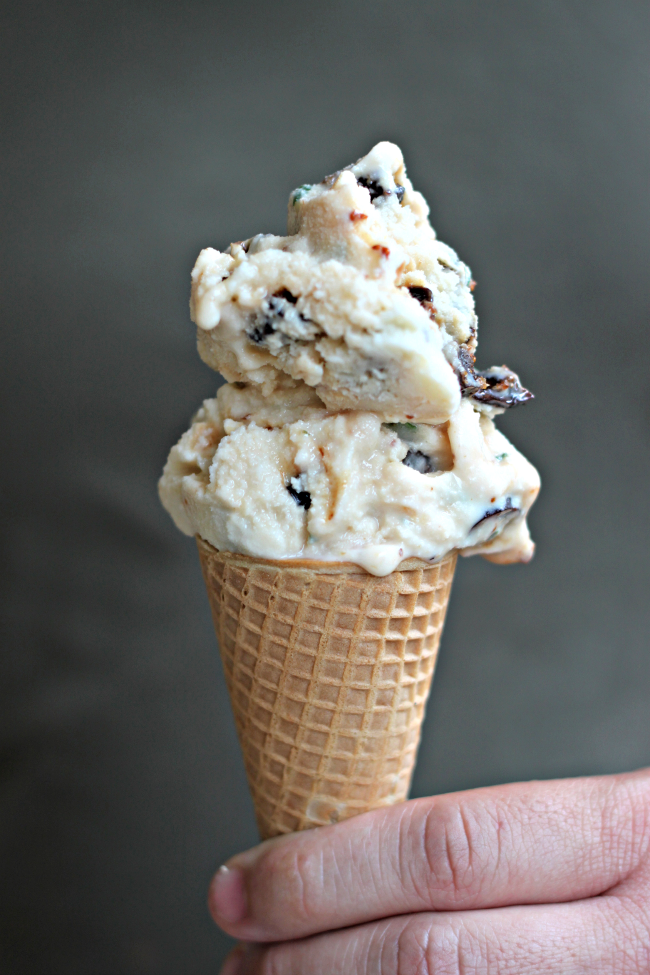 There is some time involved in making ice cream, even with an ice cream maker, between the freezing, churning, and refreezing, but it was super simple and will make my food holiday life a little easier.
When it comes to this fig mint ice cream, it's just a perfect combination of flavors. A little time after making the ice cream, I can still smell the fresh mint on my hands. Sweet, tart, cool. It's everything I want in an ice cream.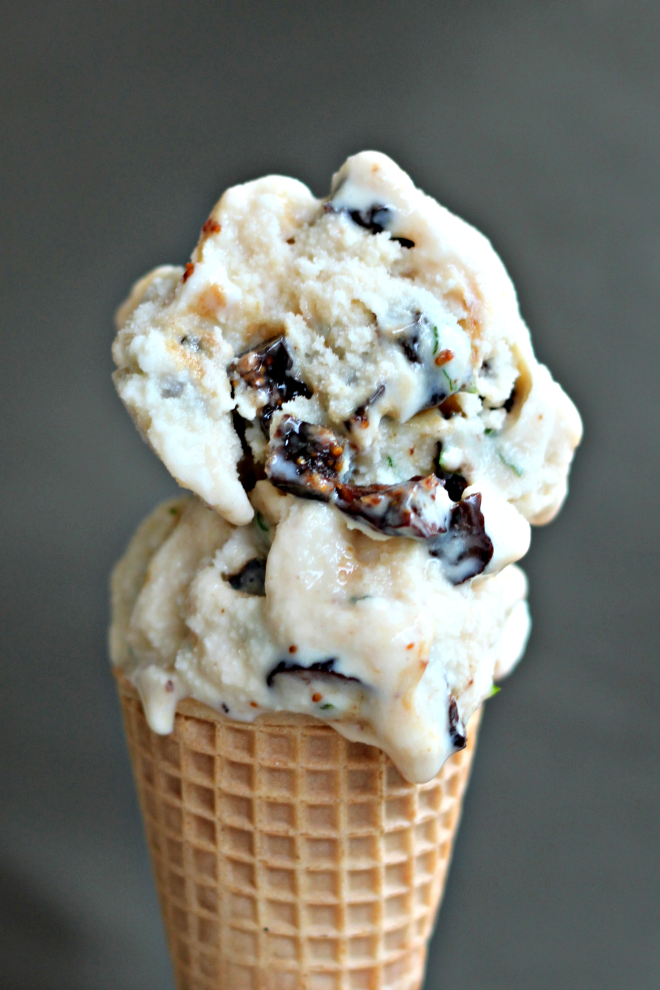 What fun ice cream would you make for National Creative Ice Cream Flavor Day?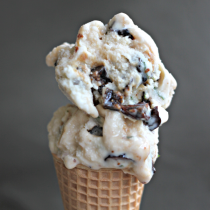 Fig Mint Ice Cream
Ingredients:
1 (14-ounce) can sweetened condensed milk
1 (5-ounce) can evaporated milk
4 tablespoons sugar, divided
2 teaspoons vanilla
2 cups whole milk
1 1/2 cups dried figs, chopped
1/4 cup fresh lemon juice
2 teaspoons chopped fresh mint
Directions:
Freeze ice cream bowl for 24 hours, or according to manufacturer's directions.
In a medium bowl, whisk together the condensed milk, evaporated milk, 2 tablespoons sugar, vanilla and whole milk. Cover and chill for 30 minutes.
Remove ice cream bowl from freezer and, according to manufacturer's directions, assemble the ice cream maker. Turn it on and pour the ice cream mixture into the frozen ice cream bowl. Churn until you achieve a soft ice cream consistency.
Remove ice cream from maker and transfer to an airtight container. Freeze for 15 minutes.
In a bowl, combine dried figs, lemon juice, sugar, and fresh mint. Stir mixture into semi-frozen ice cream. Return ice cream to freezer for another 1-1 1/2 hours.
9 Responses to "National Creative Ice Cream Flavor Day | Fig Mint Ice Cream"

Trackbacks/Pingbacks

Leave a Comment