National Gingersnap Day | Gingersnap Cookies
I've never been so happy to see July 1st. Just six more months to go and I've officially completed the national food holiday challenge. It's kind of surreal. This weekend we'll be celebrating 4th of July with hot dogs, bratwursts, french fries, ice cream, and other food items that I'm going to need to make anyway for the food holidays. Might as well kill two birds with one stone, right?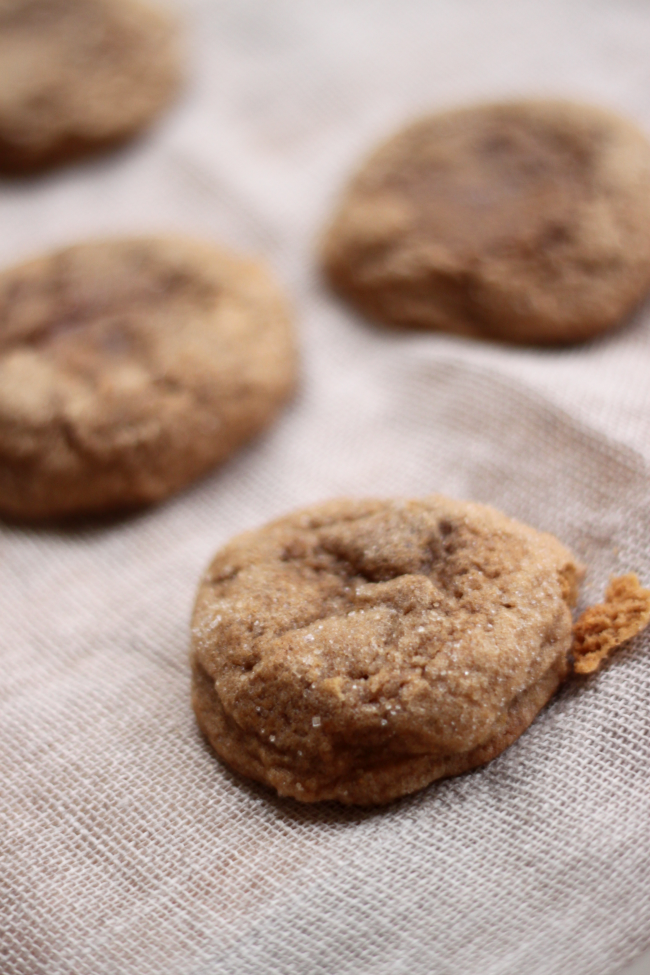 Back to the present. Today is National Gingersnap Day and I made these cookies. They are eerily similar to gingerbread, but softer with a deeper molasses taste. When I removed them from the oven and let them cool, they were still slightly underdone – very, very slightly – but I like cookies like that the most.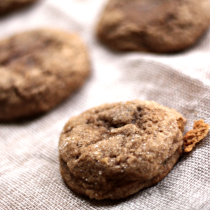 Gingersnap Cookies
Ingredients:
3 cups all-purpose flour
1 teaspoon baking soda
2 teaspoons ground ginger
1 and 1/4 teaspoon ground cinnamon
1/4 teaspoon ground cloves
1/4 teaspoon nutmeg
1/4 teaspoon salt
3/4 cup unsalted butter, softened to room temperature
3/4 cup dark brown sugar
1/3 cup dark molasses
1 egg, at room temperature
2 teaspoons vanilla extract
1/3 cup granulated sugar, for rolling
Directions:
In a large bowl, whisk the flour, baking soda, ginger, cinnamon, cloves, nutmeg, and salt together. In the bowl of a stand mixer, cream the butter for a minute on medium speed. Add the brown sugar and mix until combined. Add the molasses, egg, and vanilla, beating well to fully incorporate. Scrape down the sides of the bowl as needed.
Add the dry ingredients to the molasses mixture in 1/3 increments, starting on low speed and then moving up one speed to fully incorporate. Do not overmix. Cover and chill for at least 2 hours.
Preheat oven to 350*F. Line a baking sheet with parchment paper. Shape dough into 1-inch balls and roll in sugar. Place balls 2 inches apart on baking sheet and baking for 8-10 minutes, or until the edges are just starting to turn brown.
Cool on the baking sheet for two minutes and then transfer to a wire rack to allow to cool completely.
2 Responses to "National Gingersnap Day | Gingersnap Cookies"

Leave a Comment