National Anisette Day | Colorful Anisette Cookies
There's not much to say about these anisette cookies. They are tasty, even though anise isn't one of my favorite flavors. I just made a simple version of these cookies and dyed them different colors for a pop on the plate. Anyway, I made them on Sunday and they are gone already so if that'll tell you anything. 🙂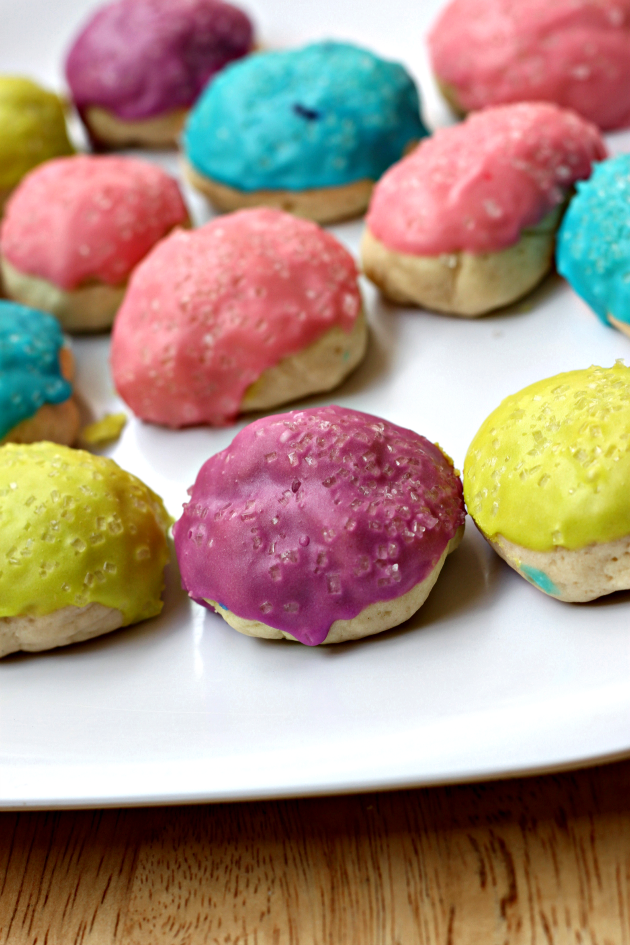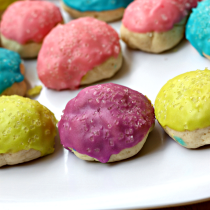 Colorful Anisette Cookies
Ingredients:
Cookie Dough
1/2 cup butter, softened
1/2 cup sugar
3 large eggs
2 teaspoons anise extract
2 1/2 cups all-purpose flour
1 tablespoon baking powder
2 -3 tablespoons milk
Icing
2 cups confectioners' sugar
3 tablespoons milk
1/8 teaspoon anise extract
Food coloring
Directions:
 Cookies
Preheat oven to 350*F. Line cookie sheets with parchment paper.
In the bowl of a stand mixer, cream the butter and sugar until light and fluffy, about 5 minutes. Add eggs, one at a time, mixing after each addition. Add anise extract.
In a medium bowl, whisk together the flour and baking powder. Add the dry ingredients to the butter/sugar mixture in 1/3 increments, alternating with 1 tablespoon of milk. Your dough should be like brownie batter so add more flour or milk as needed.
Using a heaping tablespoon, scoop dough and form into a ball, patting down the top slightly.
Bake cookies 10-12 minutes, or until slightly cooked around the edges.
Icing
In a bowl, mix sugar, milk and extract to make a sugar glaze. Separate the icing evenly into however many food colorings you have. Turn cookies upside down and dip into the food coloring. Immediately top with sprinkles.
Allow icing to harden in the fridge.
4 Responses to "National Anisette Day | Colorful Anisette Cookies"

Leave a Comment