National Cherry Popover Day | Cherry Popovers
It's National Cherry Popover Day, but I have pictures here of blueberry popovers. Confusing? Yeah, I know.
The thing is, I made cherry popovers for this food holiday months ago when I hosted a bunch for my mom and my in-laws when I also made a frittata, fruit bowl, and more. I then took a picture of the cherry popovers on my phone because I'm dumb and forgot to bring my super camera for a better shot and…you probably see where this is going…I accidentally deleted the photo of my cherry popovers!
This was me: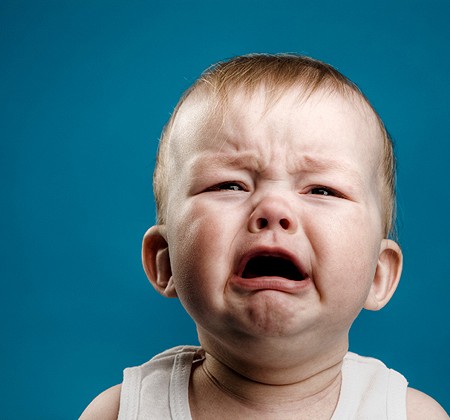 So I am using my blueberry popovers picture for this recipe because I have already made perfect cherry popovers and I don't want to have to repeat the dish and because I'm having a perfectly good time relaxing on the couch and typing this blog post. Plus, I don't have any cherries on hand and just came from a grueling trip to the grocery store.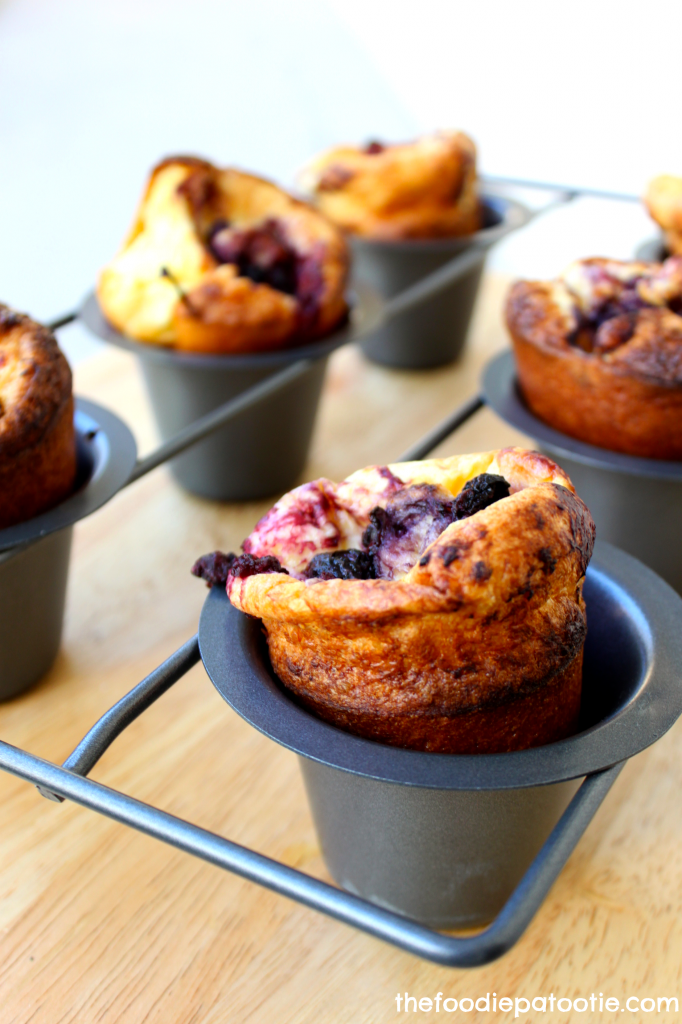 The only difference between my blueberry popovers and the recipe below for cherry popovers is the fruit involved. Everything else remains the same, even the lemon. Enjoy!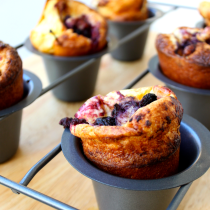 Cherry Lemon Popovers
Ingredients:
1 cup milk
2 large eggs
1 tbsp + 1 tbsp unsalted butter, both melted and kept separate
1 cup all-purpose flour
1/4 tsp salt
Zest from 1 lemon
Juice from 1 lemon
1/2 cup frozen cherries
Directions:
Preheat oven to 450*F. In a large bowl, add the milk, eggs, and 1 tbsp melted unsalted butter with a whisk until combined. Add the flour, salt, zest and juice, whisking until slightly frothy.
Place the popover tin in the oven for a couple of minutes to warm. After removing from the oven, pour the remaining 1 tbsp of melted unsalted butter evenly among the 6 popover cups. Then fill up each cup halfway with the batter. Top each cup evenly with cherries.
Bake popovers for 15 minutes at 450*F and then reduce heat to 350*F and bake another 15 minutes, or until popovers are well browned. **Very important not to open the oven while baking or your popovers will deflate.**
Turn popovers onto a rack and slit with a knife to let steam escape. Serve immediately.
 Tomorrow: National Blueberry Popsicle Day
Leave a Comment