National Trail Mix Day | Trail Mix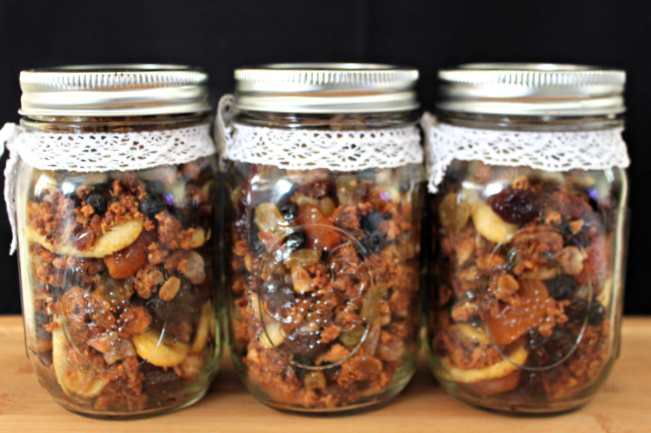 Trail mix is the ultimate snack – at work, at home, for when you're sneaking food into the movies…
National Trail Mix Day took the guesswork out of today's food holiday, for which I am thankful because while it's a Wednesday afternoon during my lunch break at work as I write this, I'll be relaxing poolside in Miami by the time you read it. And probably munching on this trail mix at the same time.
We have granola, banana slices, dried fruit, raisins, and nuts – all together for something magical, and in mason jars, which is always cute and makes it even more fun.
Hope everyone is having a fantastic weekend! Look for my Miami recap post this upcoming week!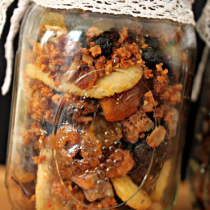 Trail Mix
Ingredients:
4 cups oats
2 1/2 Tbsp melted butter
1 1/2 Tbsp canola oil
1/2 tsp salt
3/4 cup brown sugar
1/4 cup honey
1/4 cup agave nectar
1/8 cup apple juice
1/4 cup maple syrup
2 tsp vanilla extract
3/4 cup wheat germ
1/4 cup pecans, chopped
1/4 cup walnuts, chopped
Handful of minced dried dates
Directions:
Follow this granola recipe, breaking up the granola bark into trail mix-sized pieces. Mix in other items of your choice, including dried fruit and assorted nuts. Package up in cute mason jars to enjoy even more.
Tomorrow: National Cherry Popover Day
One Response to "National Trail Mix Day | Trail Mix"

Leave a Comment