National Blueberry Popsicle Day | Berry Screwdriver
Remember the drink I made for National Cherry Popsicle Day?
Even better is this drink. Welcome to National Blueberry Popsicle Day!
So, when it's brunch time, I prefer a mimosa over a bloody mary. And then there are times that I actually prefer a screwdriver over a mimosa. To make them even better, I like to add one of the different fruit purees that a lot of restaurants offer.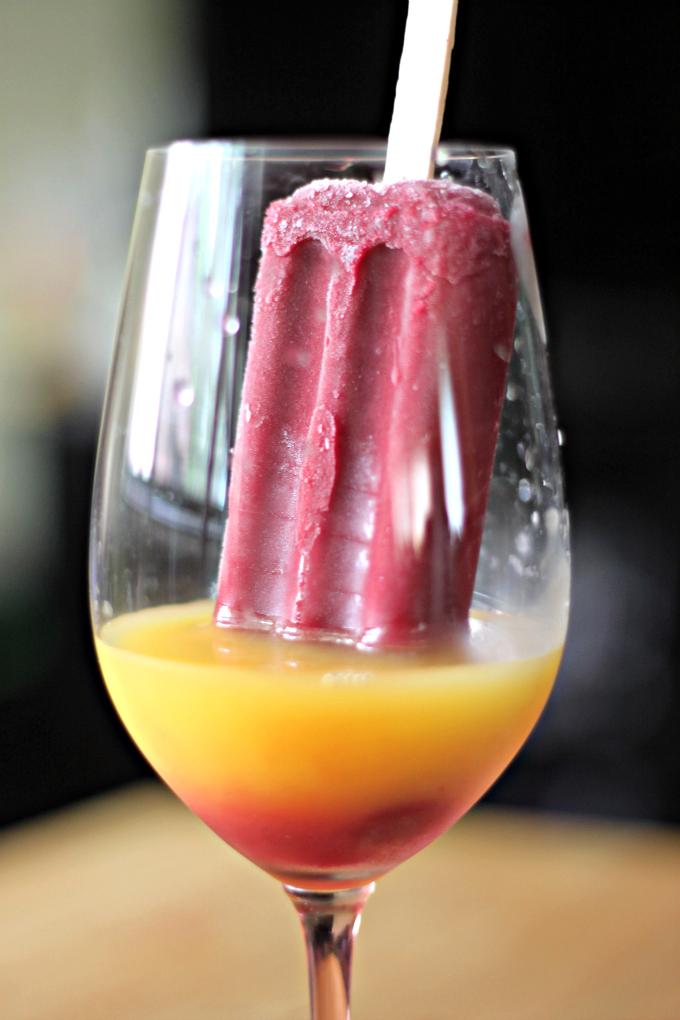 This of this drink as a version of that. All I did was make a screwdriver and stick a berry popsicle in it. The all-fruit popsicles that I bought are a mix of different berries, including blueberries, so it totally counts for the food holiday.
With the popsicle slightly melting, you can see the change in color at the bottom of the glass. Swirl the popsicle and it mixes, and then just keep enjoying your screwdriver until the berry popsicle is completely done. That's like 4 cocktails. A pretty good brunch!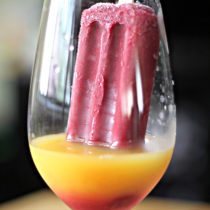 Berry Screwdriver
Ingredients:
3 ounces of screwdriver cocktail
1 berry (or blueberry) popsicle
Directions:
Prepare your screwdriver cocktail. Insert the berry popsicle.
Refill your glass with orange juice and vodka until the berry popsicle is complete!
 Tomorrow: National Welsh Rarebit Day
Leave a Comment