National Cheese Day | Cheese & Meat Skewers
Mmm, it's National Cheese Day. As if my day could get any better. While I eat what's on the menu for today – these lovely cheese and meat skewers with a balsamic and olive oil dressing – I have a gingerbread loaf baking in the oven for National Gingerbread Day. Oh yeah, folks, we are going there.
Originally, I wanted to make a large charcuterie and cheese board for National Cheese Day. To me, there is no other way to enjoy cheese than with some fabulous cured meats, crackers, and other random snacks. If your party has a charcuterie and cheese board, that's where you'll find me hanging out for the majority of the night. If your restaurant has a board, you can bet that's what I'm ordering. And all I then say is, "Budget? What budget?" for a well styled board is priceless and easily my favorite thing to enjoy at a restaurant, provided they do it right.
Man, I'm craving some right this instant…as I eat meat and cheese…
Something must be wrong with me.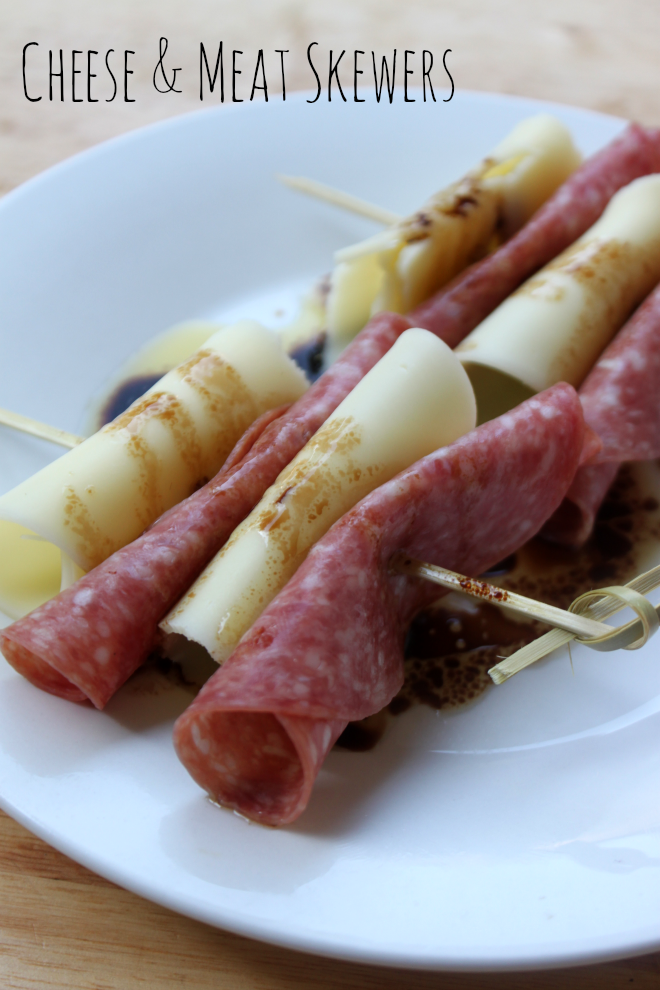 Well, since I don't have all the fixings for a proper charcuterie platter, I thought I would do a very simplified sorta-kinda-not-really version of it.
We have salami and provolone cheese slices skewered and then drizzled with a balsamic and olive oil combination dressing. First, balsamic goes well with everything in my opinion. While we're are at, so does olive oil. Oh, and salami and provolone are a winning pairing as well. Pretty much an Italian sub without the bread, tomato, and lettuce.
These are a perfect snack, or even lunch if you are trying to cut back, yet still eat something tasty and filling. Carb-free can be good, see?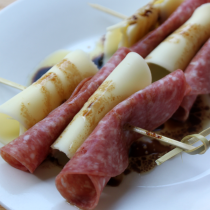 Cheese & Meat Skewers
Ingredients:
Provolone cheese slices
Salami slices
Olive oil
Balsamic vinegar
Directions:
Roll the provolone cheese and salami slices and skewer them.
In a small bowl, whisk together olive oil and balsamic in a 2:1 ratio. Drizzle over skewers.
2 Responses to "National Cheese Day | Cheese & Meat Skewers"

Leave a Comment