National Gingerbread Day | Gingerbread Loaf
Whoopsies. Day #156 of the national food holiday challenge and this is only the second "fail" of the year, the first being for National Taffy Day.
Man, I was so excited for National Gingerbread Day. I don't know how to make gingerbread so I looked online for a really great recipe. The one that I found had a pretty picture, which is generally my first impression to run with, and the Gingerbread Loaf recipe seemed legit so I followed it, but it turned out to be a disaster.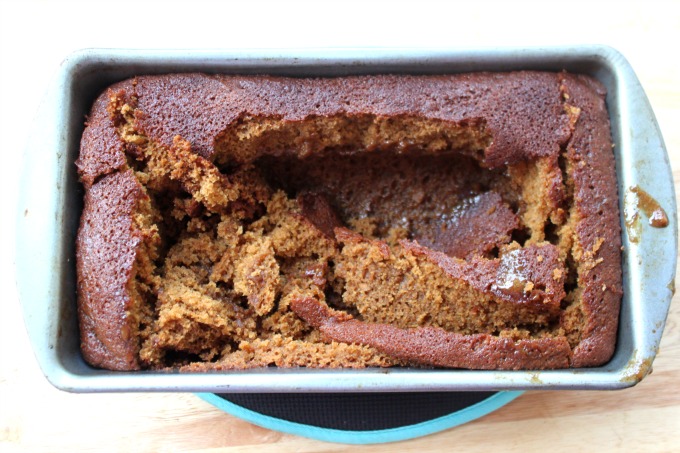 The recipe instructed to cook the loaf for 45 minutes, but after that amount of time, the loaf was still jiggly. Sigh…
So, I allowed it to bake for another 20 minutes until it didn't jiggle and instead had these burnt spots on top. I was convinced it was done. So convinced that I removed it from the oven and attempted to turn over onto a plate.
And the middle part came spilling out like an upside down volcano. The magma of gingerbread.
After that, there was no recovering. But, just like the failed cherry taffy, I will try again for gingerbread. Instead of the loaf, I'll make cute gingerbread cookies!
3 Responses to "National Gingerbread Day | Gingerbread Loaf"

Trackbacks/Pingbacks

Leave a Comment