National Applesauce Cake Day | Applesauce Cake
Well, my neighbor was at it again. The first time she made this awesome Hazelnut Cake with a coffee and mint buttercream frosting. Wow.
Then, a couple days later, here comes Janet knocking on our front door with this applesauce cake. I took about 2 minutes to take the photo because I just wanted to dig into it.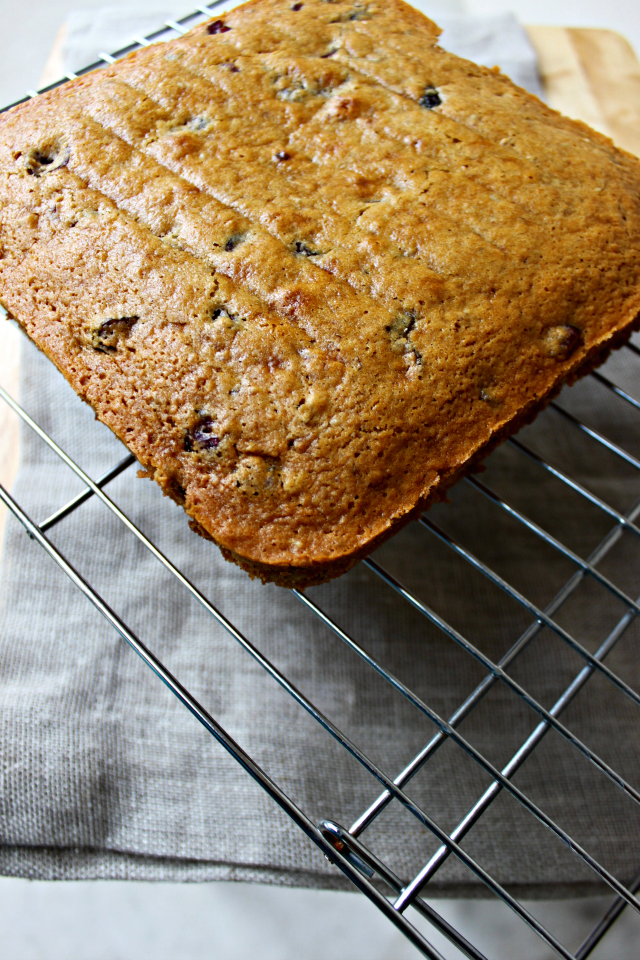 There we were with the applesauce cake on our kitchen counter. We cut a piece full across the cake, cut that in half and each had a piece. But then, we both wanted another. We casually put the plates down, simultaneously, and broke a piece off for ourselves. And then another, catching the crumbs as they fell and pushing our palms to our mouths to eat them. It was savagery at its finest, I'm not gonna lie.
The thing about this applesauce cake is it doesn't wait for you to cut into it. It demands that you waste no time on such things as manners and instead, simply eat with your hands.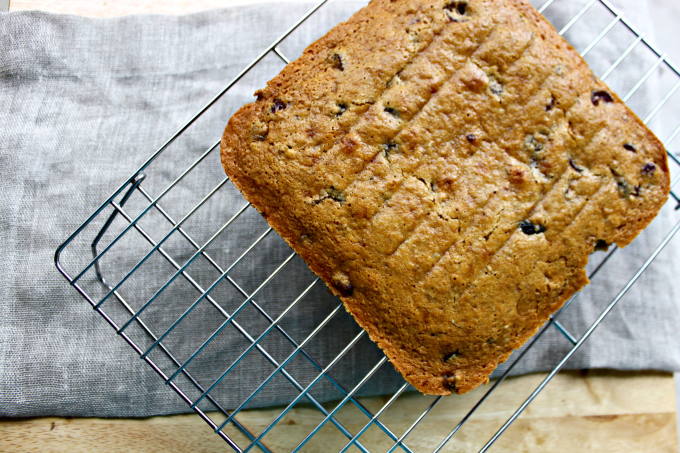 The thing I love best about this Applesauce Cake is that it absolutely does not need any frosting or icing. It's perfect just the way it is, and easy to enjoy for breakfast, snack, or dessert.
I hope you like this recipe as much as I did, and if you don't, well, I accept gifts of leftover Applesauce Cake.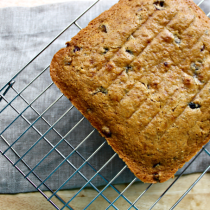 Applesauce Cake
Ingredients:
1/2 cup butter
1 cup white sugar
1 cup chilled applesauce
2 cups all-purpose flour
1 tsp baking soda
1 tsp ground cinnamon
1/4 tsp ground cloves
1/4 cup craisins
1/4 cup raisins
1/2 cup chopped walnuts
Directions:
Preheat oven to 350*F. Grease and flour an 8-inch square pan.
Cream butter with sugar in the bowl of a stand mixer. Add applesauce; beat well. Stir in flour, baking soda, cinnamon, and cloves. Add craisins, raisins, and nuts.
Pour the batter into the pan and bake for 40 minutes, or until done. Serve warm. Bonus if you serve with ice cream.
Trackbacks/Pingbacks

Pingback: Ad: Tyson Day Starts Meals Ends Hunger

Leave a Comment