National Buttercrunch Day | Buttercrunch Bars
Toffee. Buttercrunch. They are basically the same. There are some small differences, which is best explained by TheNibble.com, but overall, I'm creating what the majority of people just call "toffee".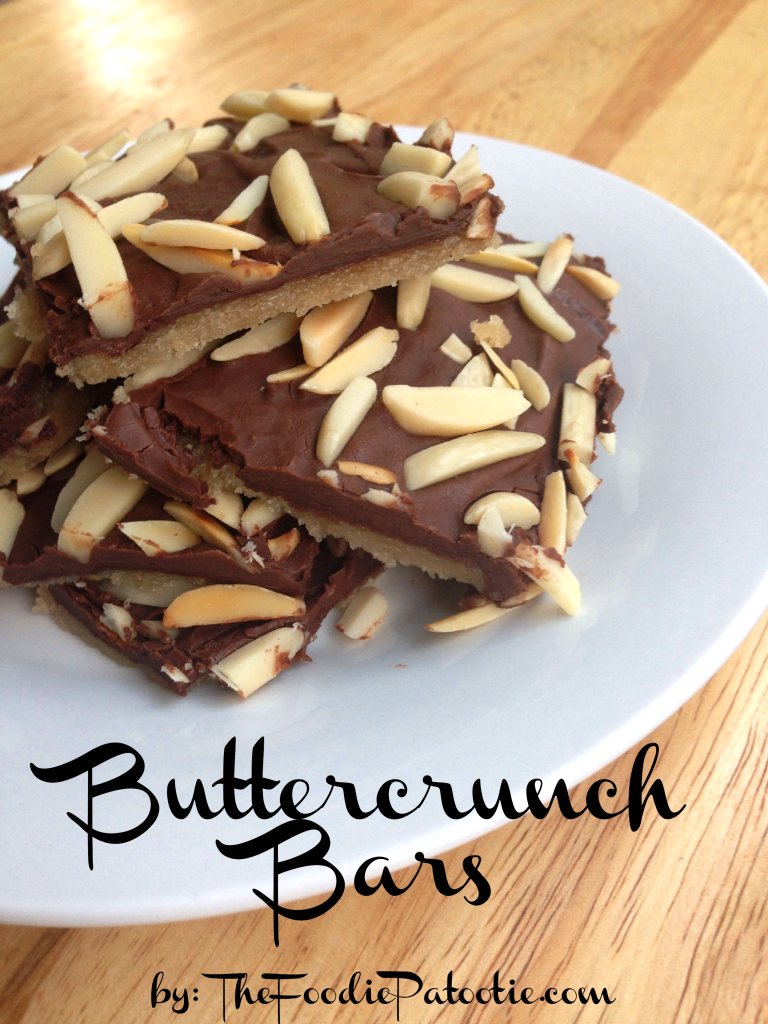 I expressed my love for toffee before when I made these Apple Toffee Dips. I wondered how I could love something that includes chocolate with such intensity. My thoughts are always quickly dissipated when I just chow down for nothing else comes to mind except how delicious this combo always is.
For National Buttercrunch Day, I thought it would be best to just make these bars. One of the easiest desserts one can make, I was plenty pleased with these bars and know you will be too.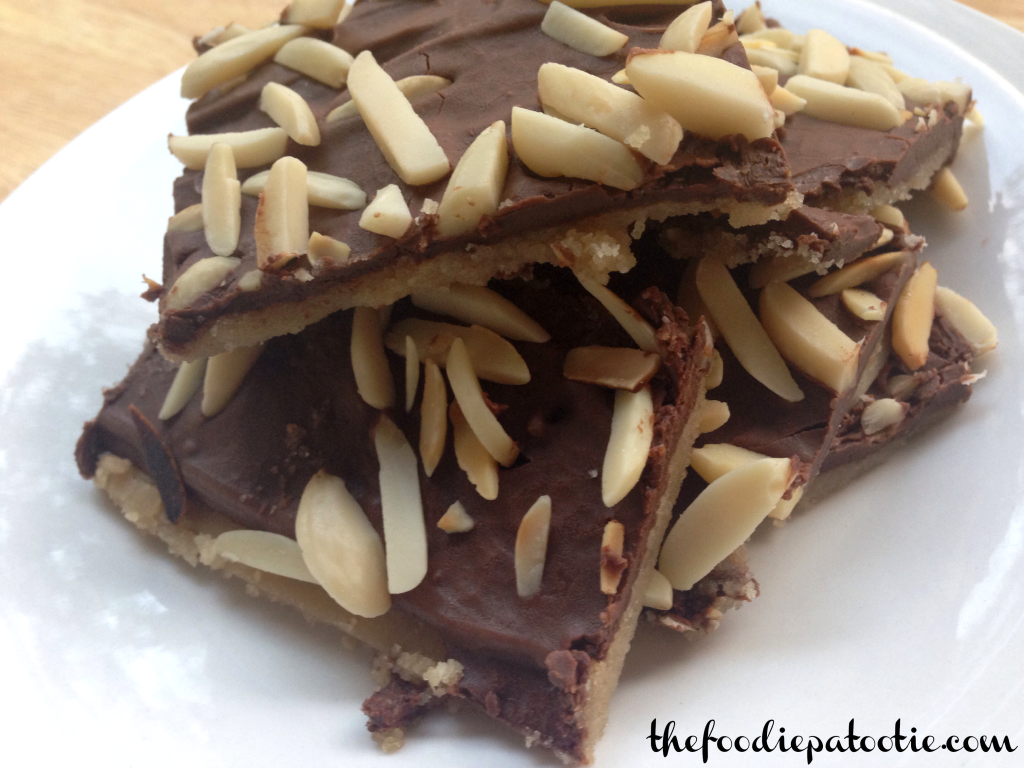 National Buttercrunch Day | Buttercrunch Bars
Recipe Type: Dessert
Author:
Prep time:
Cook time:
Total time:
Serves: 10 large bars
Ingredients
1 cup sugar
1/2 cup light brown sugar
1 cup unsalted butter
1/8 tsp baking soda
Pinch of salt
1 tbsp maple syrup
1 cup almond slivers, toasted
1/2 cup chocolate chips
Instructions
Combine sugars, butter, vanilla, and salt in medium saucepan over medium heat. Stir to combine and bring to a boil.
Stir constantly until candy thermometer reads 300*. Remove from heat and stir in baking soda and maple syrup.
Pour onto baking sheet and allow to cool.
In a small saucepan, melt chocolate chips. Pour and spread over cooled buttercrunch bars.
Place in refrigerator to set.
Tomorrow: National New England Clam Chowder Day
8 Responses to "National Buttercrunch Day | Buttercrunch Bars"

Trackbacks/Pingbacks

Leave a Comment