National Granola Bar Day | Granola Maple Bars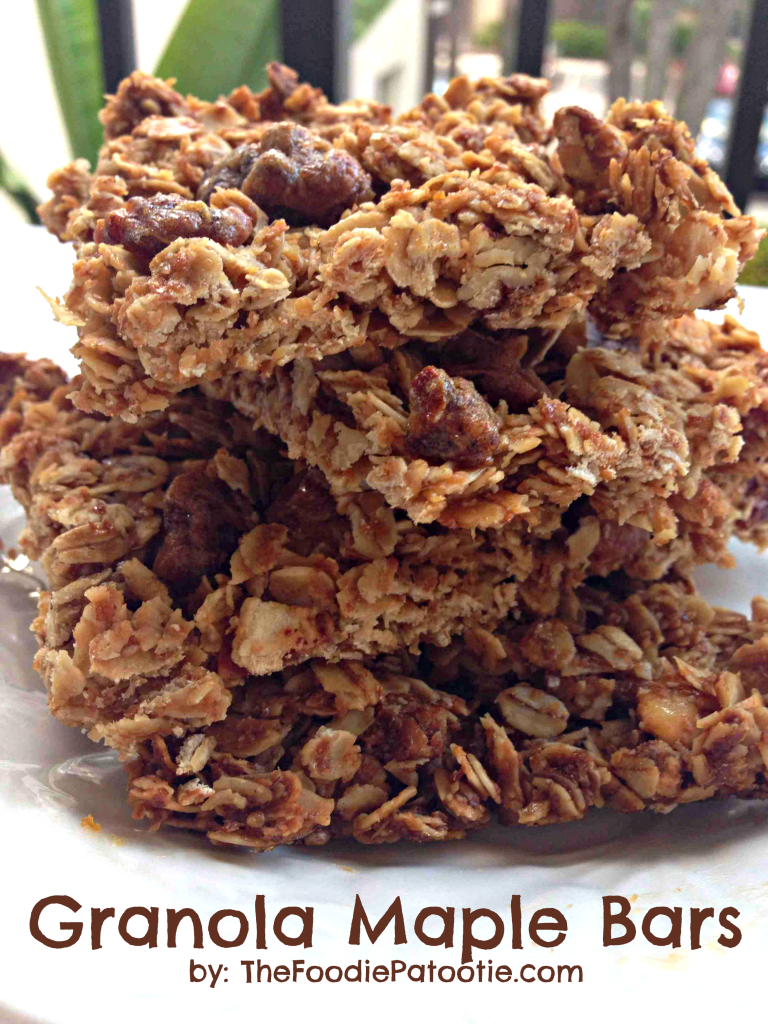 I had so much fun making these Granola Maple Bars for National Granola Bar Day. If you go through making this recipe, you'll see how incredibly sticky the granola mixture is, thanks to the maple syrup, agave nectar, and honey. I love getting my hands dirty in the kitchen and mixing up things like this. It's the kid in me, really.
For this recipe, I adapted from The Pioneer Woman's Granola Bars because they were just so damn good, but I wanted my twist on them without straying too far from the best granola ever. I love granola because you can put fun stuff into it and then when the bars are done, it's all about how you eat your granola. I love to just eat them by themselves, but also granola mixed with vanilla yogurt is the only way I'll eat that particular dairy (I hate yogurt). Mix crushed granola into muffins, or in cereal- you'll love the taste no matter what!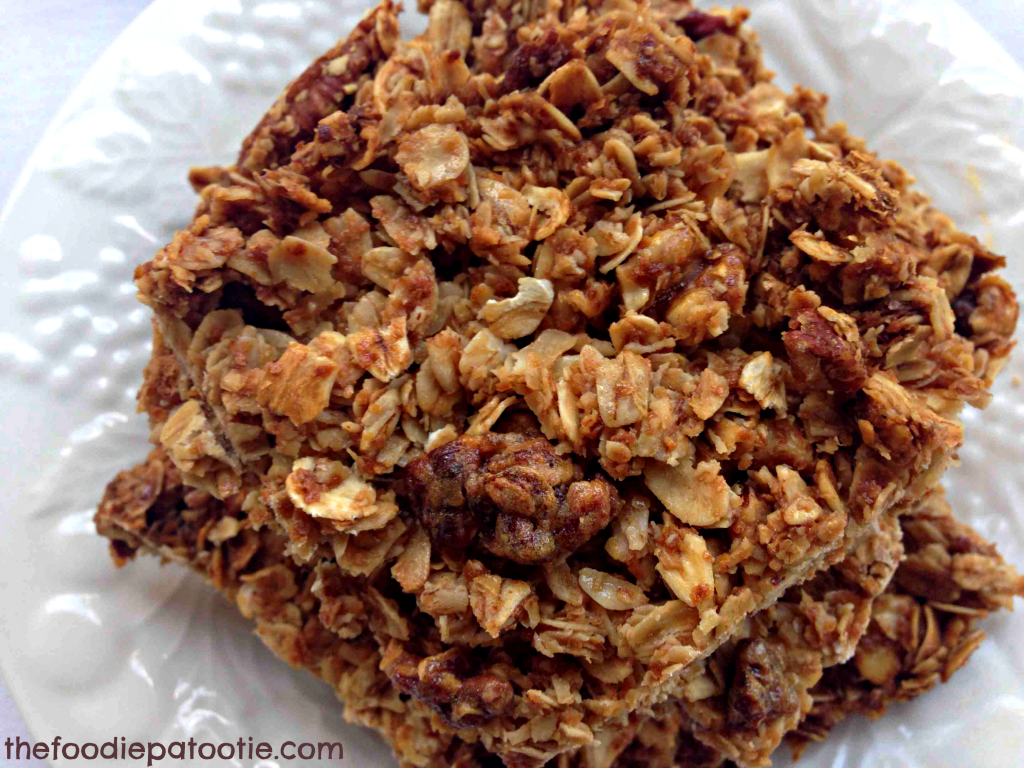 National Granola Bar Day | Granola Maple Bars
Recipe Type: Breakfast/Snack
Author:
Prep time:
Cook time:
Total time:
Serves: 16 bars
Ingredients
4 cups oats
2 1/2 tbsp melted butter
1 1/2 tbsp canola oil
1/2 tsp salt
3/4 cup brown sugar
1/4 cup honey
1/4 cup agave nectar
1/8 cup apple juice
1/4 cup maple syrup
2 tsp vanilla extract
3/4 cup wheat germ
1/4 cup pecans, chopped
1/4 cup walnuts, chopped
Handful of minced dried dates
Instructions
Preheat the oven to 350* F.
In a medium bowl, combine the oats, melted butter, canola oil and salt. Toast in the oven for 15 minutes until fragrant.
Meanwhile in a large saucepan, combine brown sugar, honey, agave nectar, apple juice, maple syrup and vanilla.
In a separate bowl, combine the toasted oats mixture, wheat germ, pecans, walnuts and dates. Pour this mixture into the sugar mixture and toss to combine.
Spread the granola mixture onto a greased baking sheet, pressing down to ensure an even layer.
Bake 15-20 minutes, or until golden brown. Remove from oven and set aside to cool.
Tomorrow: National New England Clam Chowder Day
4 Responses to "National Granola Bar Day | Granola Maple Bars"