National Blueberry Pie Day | Mixed Berry Pie Streusel
I intended to make a blueberry pie for National Blueberry Pie Day. 'Cause the food holiday is basically telling me exactly what I should be doing, right? Well, after Sunday spent at the Great American Pie Festival and eating a mixed berry pie, I knew I had to make my own instead. It has blueberries in it so this pie counts for the food holiday.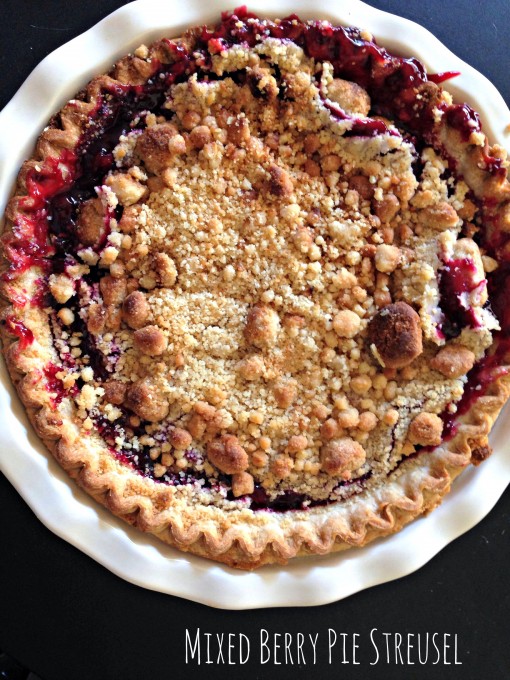 I love berries. Blueberries are my favorite and I've been known to finish multiple containers in one sitting (it's just too, too easy), but I also eat my fair share of raspberries, blackberries, and more.
This mixed berry pie was going to be perfect, I just knew it.
A berry pie is always rich in flavor, velvety sweet, and perfect with a scoop of vanilla ice cream. Especially when a streusel topping is involved, you can't go wrong. It's two wonderful desserts blended into one.
Now, enough talking. Let's get down to what you're here for – the recipe.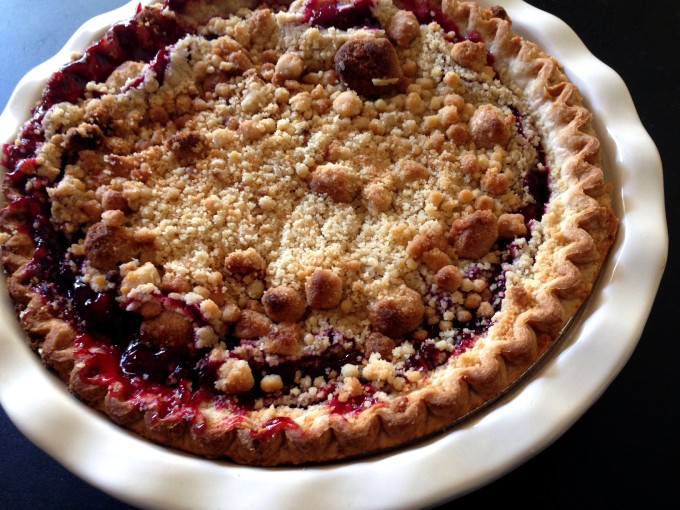 National Blueberry Pie Day | Mixed Berry Pie Streusel
Recipe Type: Dessert
Author:
Prep time:
Cook time:
Total time:
Serves: 8-10
Ingredients
1 store-bought pie crust
8 ounces granulated sugar
1/3 cup cornstarch
24 ounces frozen mixed berries
Zest of 1 lemon
[b]For the streusel topping[/b]
1 1/4 cups flour
1/2 cup brown sugar
1/2 tsp. salt
1/2 tsp. cinnamon
1 sticks of butter, melted
Instructions
Preheat oven to 375°F.
In a small bowl, whisk together sugar and cornstarch and set aside. Remove the berries from the freezer and toss them with the sugar mixture to coat them completely. Pour the berries into the pie shell.
To make the streusel topping, mix all dry ingredients with a whisk. Once combined, add the melted butter and stir. Sprinkle on top of berries.
Cover pie crust edges with aluminum foil. This prevents burning.
Bake for 25 minutes. Remove the foil.
Bake for an additional 20 to 30 minutes, or until the filling is bubbling and the crust is golden. Cool on a wire rack.
Tomorrow: National Shrimp Scampi Day

2 Responses to "National Blueberry Pie Day | Mixed Berry Pie Streusel"

Leave a Comment