National Prime Rib Day | Prime Rib Chili
I've had a busy day today. Between cleaning the house and attending the Great American Pie Festival in Celebration (a small town close to Disney World and about 45 minutes from my home), and sleeping (because when you are out in the Florida sun in a crowd for a couple hours, sleep is a complete necessity), I was grateful for this Prime Rib Chili.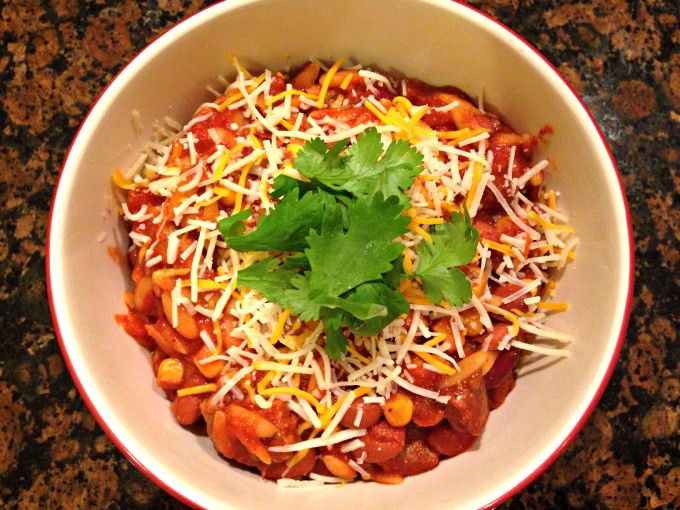 From the moment I planned National Prime Rib Day, I knew I wanted to make a chili. I absolutely love chili. Especially with cilantro and shredded cheese, and the ease of making it, it was simply perfect for today (and any day, really).
I wanted this to be a tomato sauce based chili and I really just threw everything together and hoped for the best because that's how I roll. I now have a new chili recipe for us because it was damn good.
Enjoy this for National Prime Rib Day or whenever the mood strikes.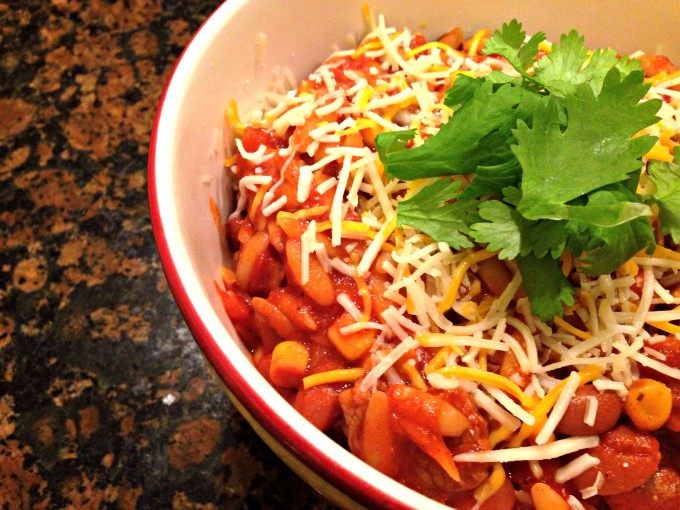 National Prime Rib Day | Prime Rib Chili
Author:
Prep time:
Cook time:
Total time:
Serves: 8-10
Ingredients
1 pound prime rib steaks
2 tbsp olive oil
1 small onion, diced
3 cloves garlic, minced
1 (28 ounce) can pureed tomatoes
1 (14.5 ounce) can diced tomatoes (green peppers and onions flavor)
1 (15.5 ounce) can spicy chili beans, drained
1 (15.5 ounce) can dark kidney beans, drained and rinsed
1/2 (14.5 ounce) can yellow corn kernels, drained
2 tbsp tomato paste
2 tbsp habanero pepper sauce
1 tsp garlic powder
1 tsp onion powder
1 tsp chili powder
1/2 tsp italian seasoning
Salt and pepper, to taste
1/2 cup orzo pasta
Shredded cheese for topping
Fresh cilantro for topping
Instructions
Heat olive oil in large saute pan over medium heat. Season prime rib steaks with salt and pepper and brown in the pan. Remove to plate and cut into cubes. Add to Crock-Pot.
Combine all ingredients, except for cheese and cilantro, in Crock-Pot. Stir to combine. Cook on low for 5-7 hours, adjusting seasoning as needed.
Add orzo pasta to chili and continue to cook until orzo is done, about 8-10 minutes.
Tomorrow: National Blueberry Pie Day
Leave a Comment