National Bavarian Cream Pie Day | Bavarian Cream Fruit Parfait
It's National Bavarian Cream Pie Day. Do you notice how I'm not making a pie, opting instead to just make the bavarian cream? Well, if you didn't have a second thought to it, now you know my ploy. The thing is – bavarian cream is just dandy without having to be made into a pie, or served in between layers of cake. I prefer fruit with cream anyway. The difference with bavarian cream is that it's thickened with gelatin, making it perfect for a parfait!!!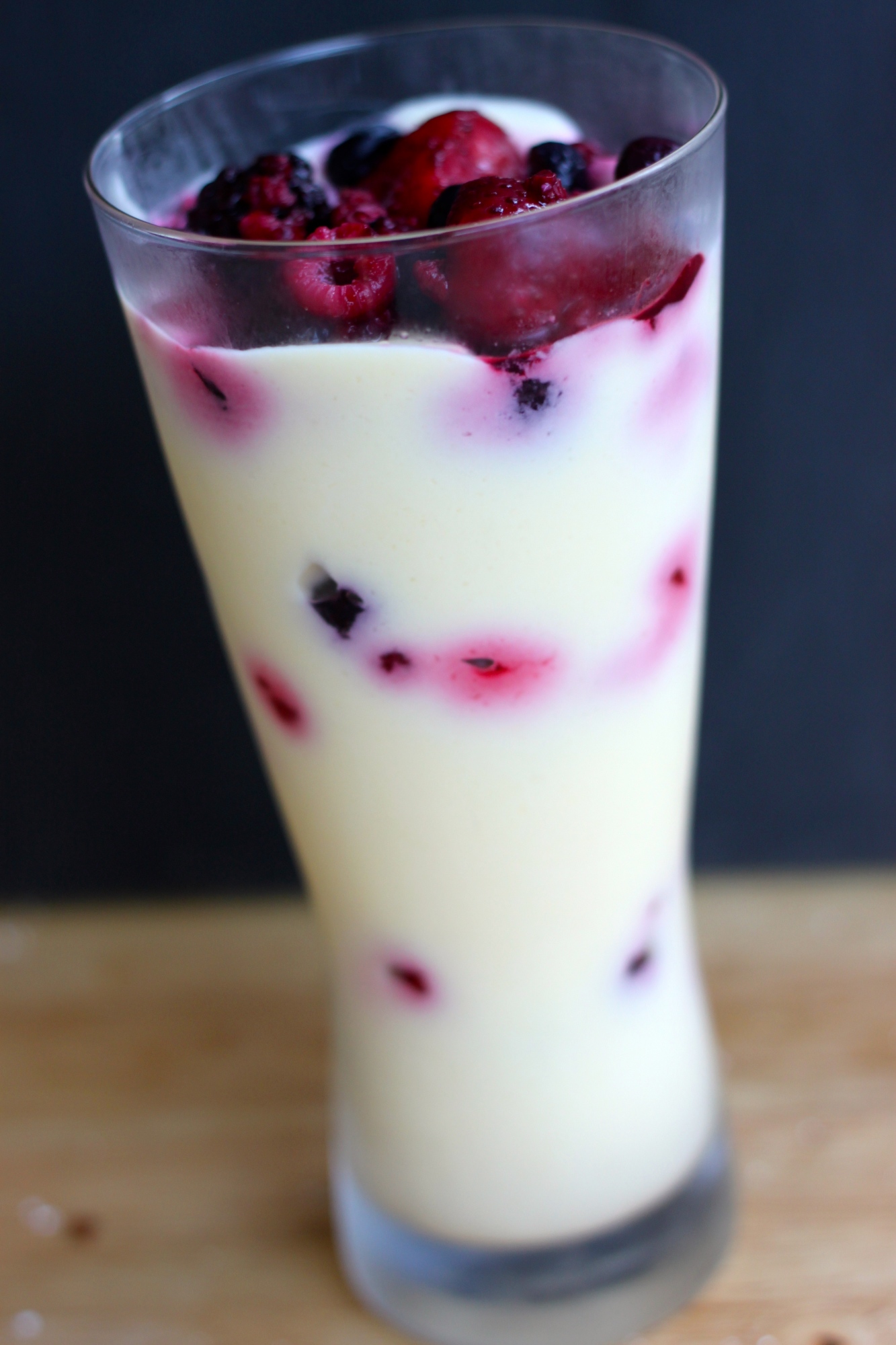 And I did just that, layering cream and fruit until I reached the top of this massive glass, and then I still had some left over so make sure you make your friend a bavarian cream fruit parfait to enjoy along with you!
For this recipe, I used frozen fruit. The bavarian cream has to set in the fridge for about an hour anyway so I figured frozen fruit was better because it would thaw out a little, and sometimes when it does, it "melts", which is my word for spreading it's color a little bit. And then scooping into your bavarian cream fruit parfait brings you this lovely texture that you enjoy so much you never want to reach the bottom of your bowl.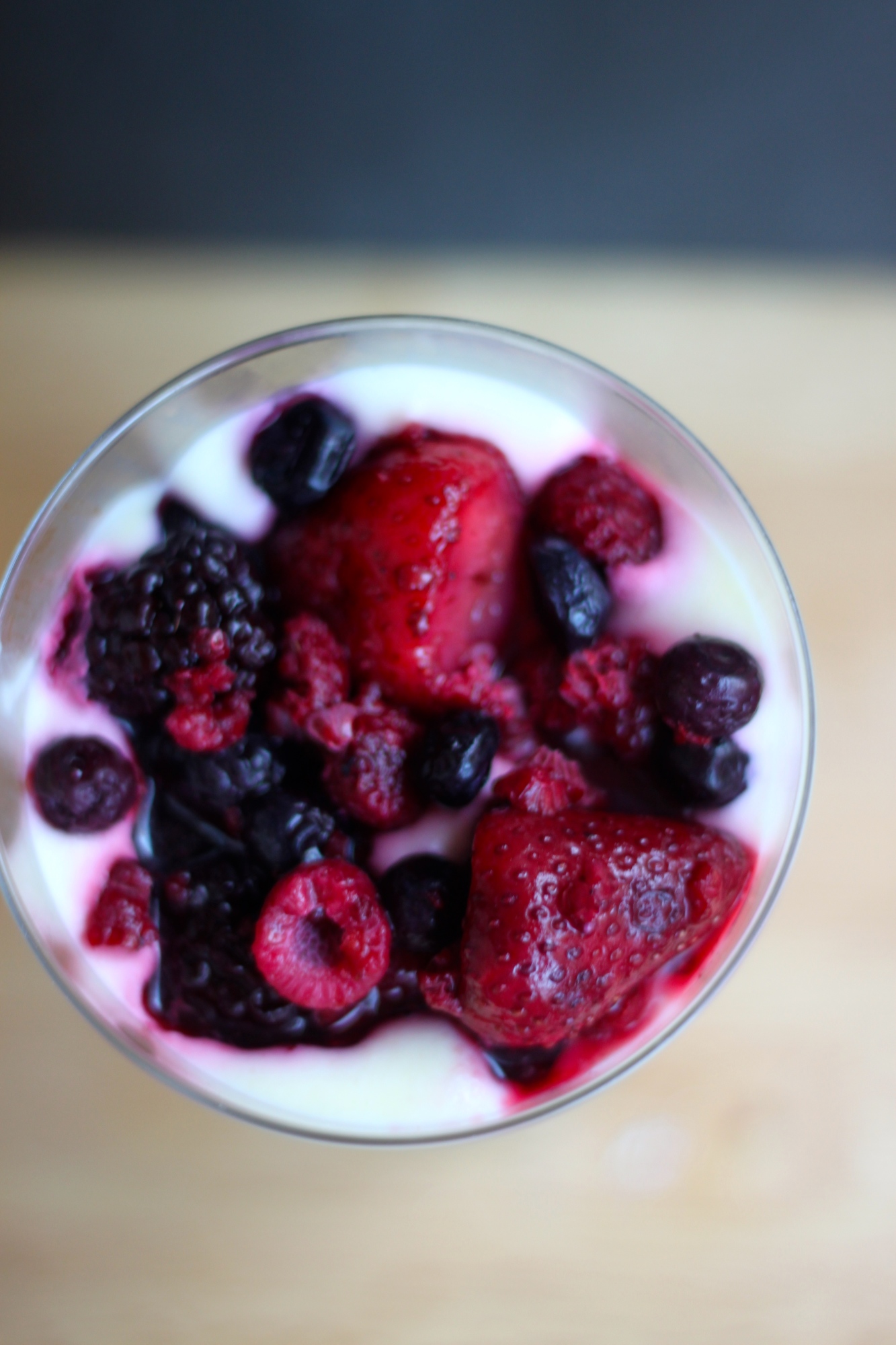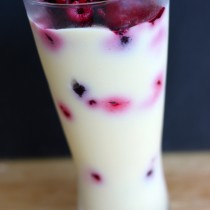 Bavarian Cream Fruit Parfait
Ingredients:
1 Tbsp unflavored gelatin
1/4 cup cold water
2 egg yolks
1/4 cup sugar
Pinch of salt
2 cups heavy cream, divided
1 tsp vanilla extract
Directions:
In a small bowl, stir together the gelatin and cold water. Set aside as it form.
In a medium saucepan set over medium heat, bring 1 cup of the heavy cream to a boil. Meanwhile, in a medium bow, whisk together the egg yolks, sugar, and salt until smooth and combined.
Pour the hot cream in a slow and steady stream into the yolk mixture, whisking while doing so. Once combined, return mixture to saucepan and cook over medium heat, whisking frequently, for about 10 minutes, or until the mixture easily coats the back of a spoon. Remove from heat.
Stir the gelatin and vanilla into the saucepan until the gelatin melts and everything is combined and smooth. Allow to cool to room temperature.
In a medium bowl, whip the other 1 cup of heavy cream until semi-stiff peaks form. Fold into the custard and transfer to parfait glasses, layering the cream with fruit. Refrigerate for at least 1 hour.
Leave a Comment