National French Toast Day | "Impress Your Wife" Croissant French Toast
"Miiiiikeeeee, can you plllllleeeeeease make us french toast?"
It's a common question asked by me and my mom and it's usually done in a whiny, begging voice that apparently my husband cannot resist because we get our way every time. When we go over to my mom's house for a late dinner, we frequently stay the night because she lives about 40 minutes away. And then french toast breakfast ensues once Mike wakes up. And it's glorious. Therefore, I have named this french toast "Impress Your Wife" Croissant French Toast.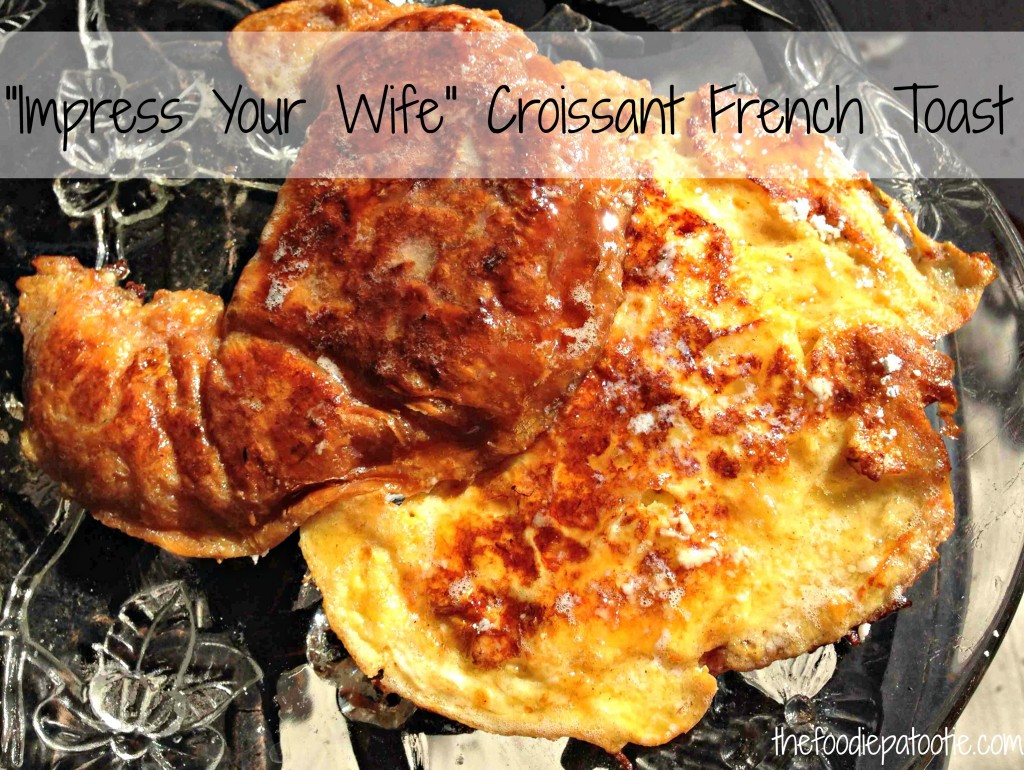 It all started on such a morning when nothing would be able to satisfy me more than Mike's famous french toast for breakfast and I insisted that we go to the grocery store for the ingredients. His regular french toast is great, but he had the brilliant idea to use croissants as the bread because they are already buttery.
Genius.
The croissant french toast was as a french toast should be, but the flakiness from the croissant dough created a nice crust when cooked and I preferred this kind of french toast to the norm. Croissant French Toast is the new breakfast request in our household. Men, make this for your wife and watch as she melts just like butter.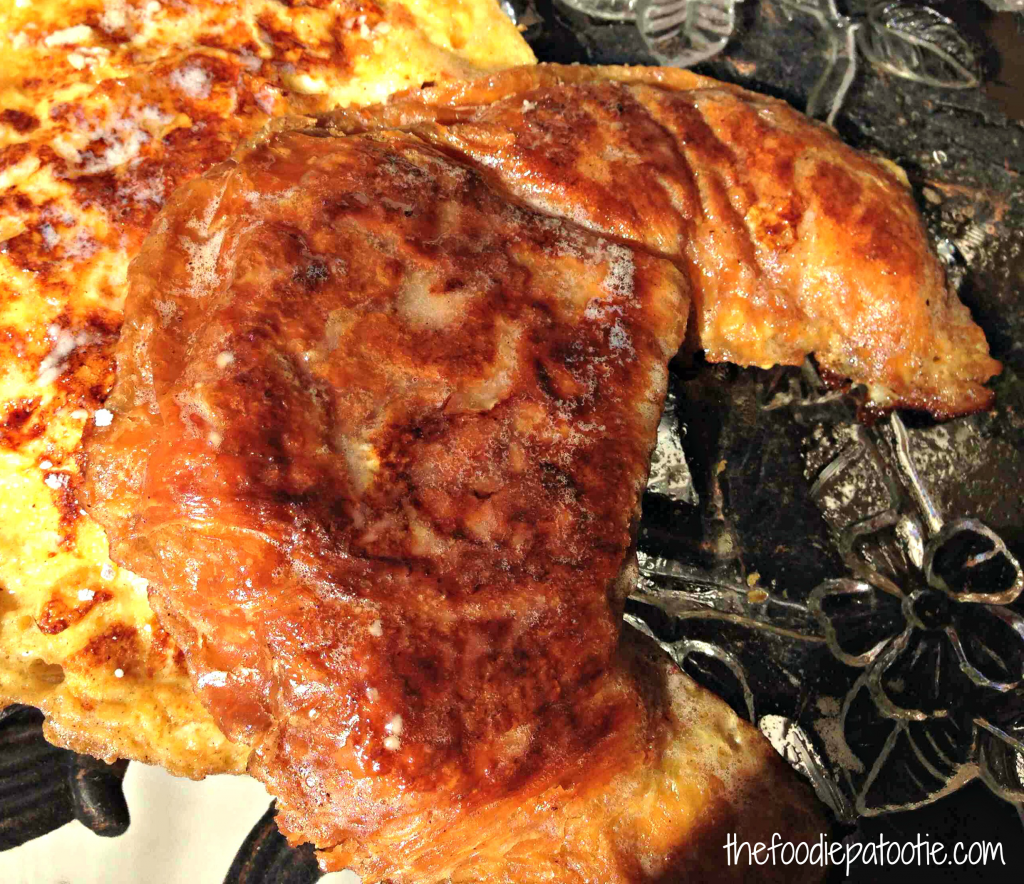 DID YOU KNOW: Recipes for french toast date back to 4th century Rome, but the name didn't come into play until the 16th century in Europe. The French call french toast "pain perdu" meaning lost bread because you are supposed to use older bread that could have been forgotten. Oui!
Happy National French Toast Day!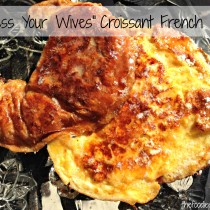 "Impress Your Wife" Croissant French Toast
Ingredients:
2 Croissants, cut in half
1/2 tsp vanilla
1 Tbsp milk
2 large eggs
Directions:
Preheat a large saute pan over medium heat, melt a little bit of butter in the pan before starting.
In a medium bowl, whisk eggs, milk, and vanilla. Dip each side in egg batter. Place croissant in pan and cook until desired doneness; flip and cook for the same on the other side.
Trackbacks/Pingbacks

Leave a Comment