National Lemon Cream Pie Day | Creamy Lemon Pie
"It's not easy being cheesy". Well, why not, Cheeto Man?! It's certainly easy being lemony. I love the tartness of lemons, the acidity that pairs well with olive oil for a nice, light dressing on my salad. The zest, used just right on a grilled chicken and arugula flatbread….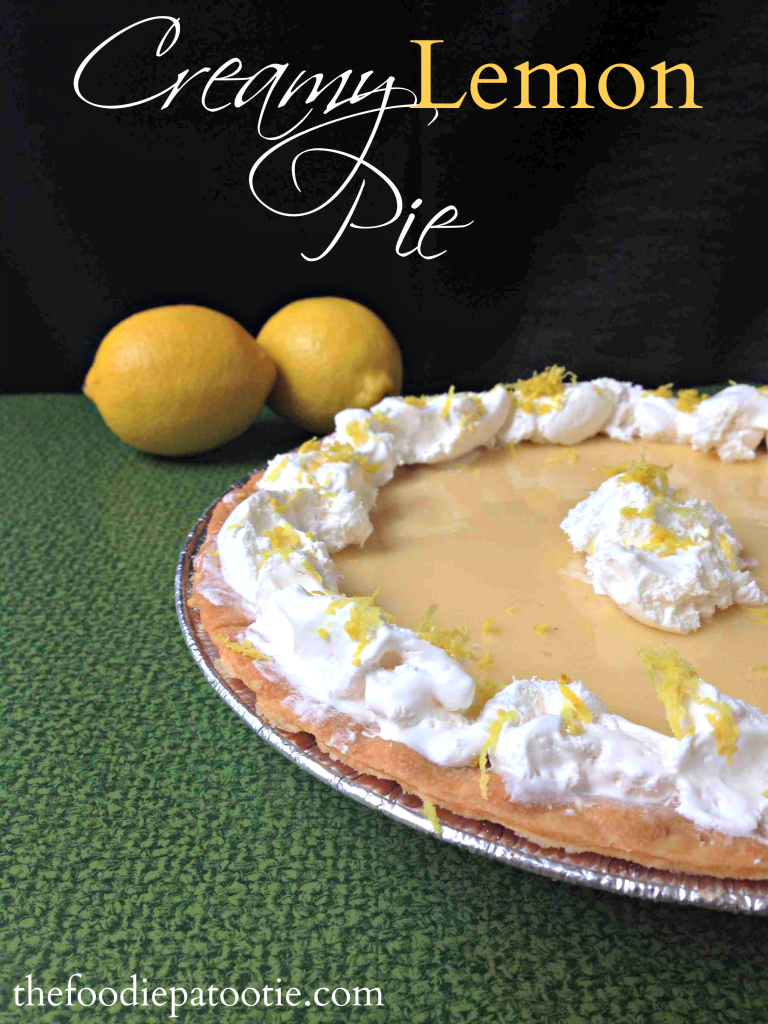 I always have lemons in the refrigerator, for many things. I told Mike that we have to have a lemon tree when we finally get a yard and can plant such things. I dream of getting my wicker basket and collecting those precious lemons from my own yard and making a ton of food with them. It would be a kitchen full of lemon.
For today, National Lemon Cream Pie Day, I am showing you a previous dessert I made for the first National Pie Day of the year (on the second pie day, just recently, I made Italian Shephard's Pie). It's a Creamy Lemon Pie that we loved…loved so much it hurt. As in, I ate so much I ended up with a stomachache. Oh, the price we pay for a great meal.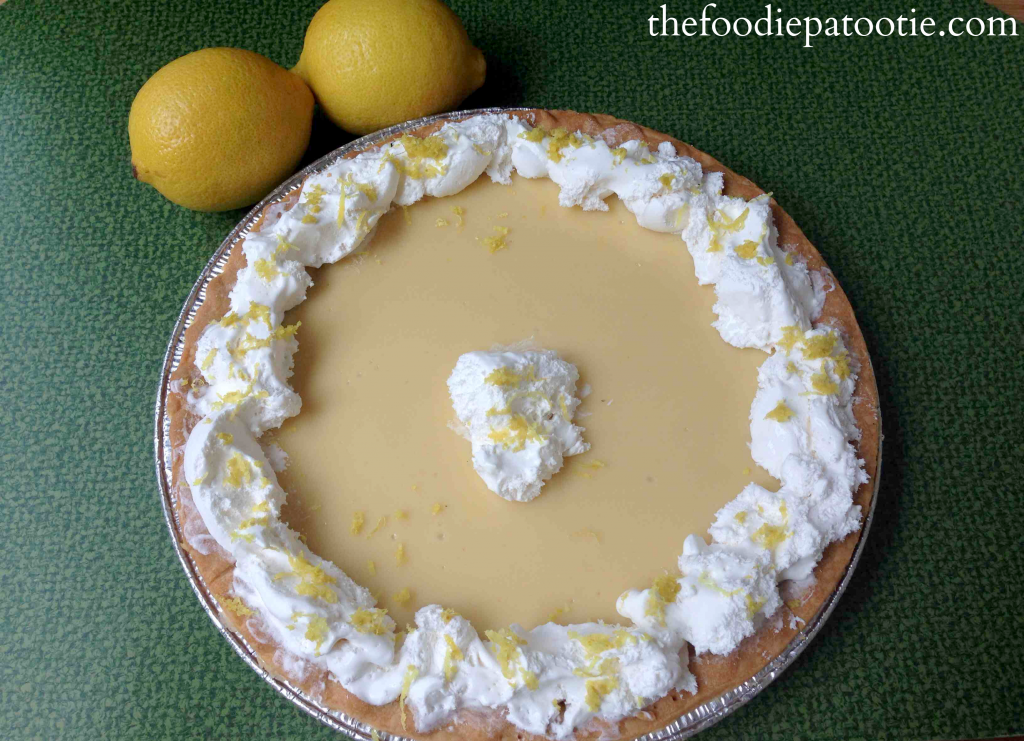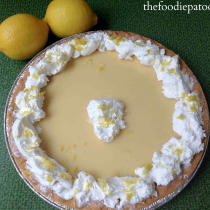 Creamy Lemon Pie
Ingredients:
1 9-inch graham cracker crust, or any other kind of crust
2 ounces sour cream
1 (12 ounce) can sweetened condensed milk
2 large eggs
1 Tbsp vanilla extract
1/2 cup lemonade
Zest of one lemon
Directions:
Cook crust according to package directions.
In a medium bowl, combine sour cream, condensed milk, and eggs and mix until smooth.
Add vanilla extract, lemonade, and lemon zest to cream mixture and stir until incorporated.
Pour mixture into pie crust and bake for 20 minutes.
Move into the refrigerator and let set for a couple of hours.
Serve with whipped cream and additional lemon zest.
Leave a Comment