National Cake Day | Key Lime Cake
We are edging ever closer to December, you guys. The month of presents (and me trying to guess what I'm getting from my husband, which keeps me pretty occupied) and food and family and friends…and the end of the food holiday cooking challenge. Not that I'm counting down or anything, but I have 23 recipes to go. It's a different kind of excitement than I've felt. Mike mentioned that he hopes I'm going to take some time off from recipes, but let me tell you, I will be. Mostly every weekend for the past year, I've spent hours in the kitchen, turning to the sink, then the trash, then the counter top, back to the trash to throw away some onion skins. My neck hurts, my feet hurt, I'm ready to kick back and make some nice salads that take just a handful of minutes. Maybe I'll share many salad recipes in a row in the new year. After all, isn't that the time that most people have eating healthy and working out as part of their new year's resolutions? 2015 is going to be good…really good.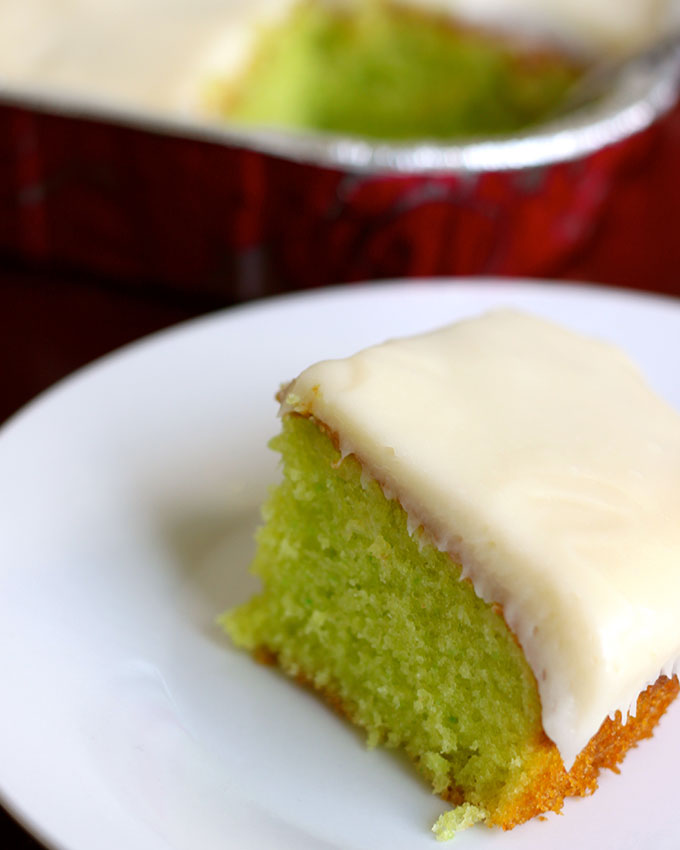 For now, I'm getting comfy with some cake. Growing up in Florida, and traveling to Key West a number of times, I have had more than my fair share of key lime desserts. Cookies, cakes, pies, milkshakes, taffy. It's a Florida item and in my opinion, you are cheating yourself if you don't have some key lime something or other from our great state during a vacation here. Disney be damned, key lime pie is where it's at in Florida.
(Okay, Disney, I'm totally lying. I'm so excited to see you in February and for all the rest of my days.)
If you don't live in Florida, and don't plan on visiting, or hell, even if you live in Florida, you need to make this cake. It's my mom's recipe and it gets rave reviews from anyone who tries it. It's requested of her for parties, the recipe is shared to whoever wants it. It's perfect to have for breakfast (please say I'm not the only one who loves cake for breakfast), a snack, for dessert, and even after you've spent some time in pool. Trust me, us Floridians know.
This recipe doesn't require actual key limes to make so if you're in the tundra of North Dakota while we're in sunny 80-degree Florida, you can still enjoy a taste of our state!
Happy National Cake Day!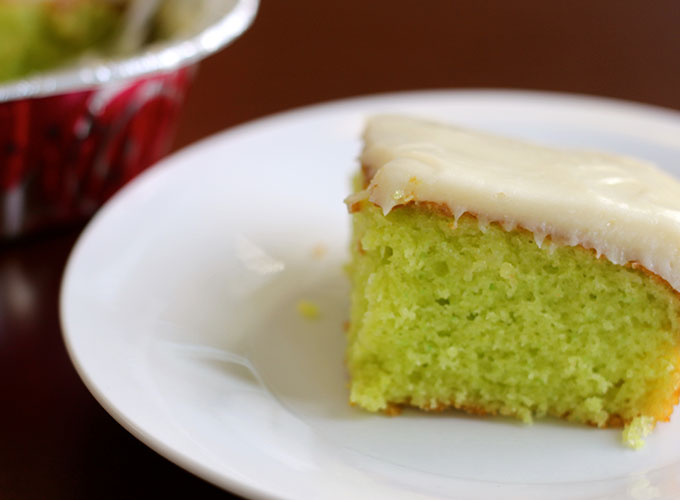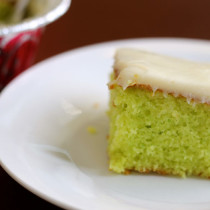 Key Lime Cake
Ingredients:
Lemon Lime Cake
1 box lemon cake mix
1 1/3 cup vegetable oil
4 large eggs
3/4 cups orange juice without pulp
1/4 cup Key Lime juice
1/4 cup confectioners' sugar
Key Lime Cream Cheese Frosting
1 box confectioners' sugar, minus 1/4 cup from cake recipe
8 ounces cream cheese
1/2 cup unsalted butter
1/2 tsp vanilla extract
Directions:
Lemon Lime Cake
Preheat oven to 350*F. Grease a 13x9 inch cake pan.
In the bowl of a stand mixer, combine cake mix, oil, eggs, orange juice, and gelatin powder; beat until smooth. Pour into greased pan and bake for 30-35 minutes, or until toothpick inserted in center of cake comes out clean. Remove from oven.
In a medium bowl, combine key lime juice and 1/4 cup of confectioners' sugar; whisk until smooth. If it's too tart, add a little more confectioners' sugar. Poke holes all over the cake, pour key lime mixture over the top, and allow the cake to cool.
Key Lime Cream Cheese Frosting
In a small bowl, melt the butter. Set aside. In a medium bowl, beat the cream cheese until smooth, add melted butter, the rest of the confectioners' sugar, and vanilla. Beat until smooth.
Ice cake with frosting once cake is completely cooled.
3 Responses to "National Cake Day | Key Lime Cake"

Trackbacks/Pingbacks

Leave a Comment