National Parfait Day | All the Parfaits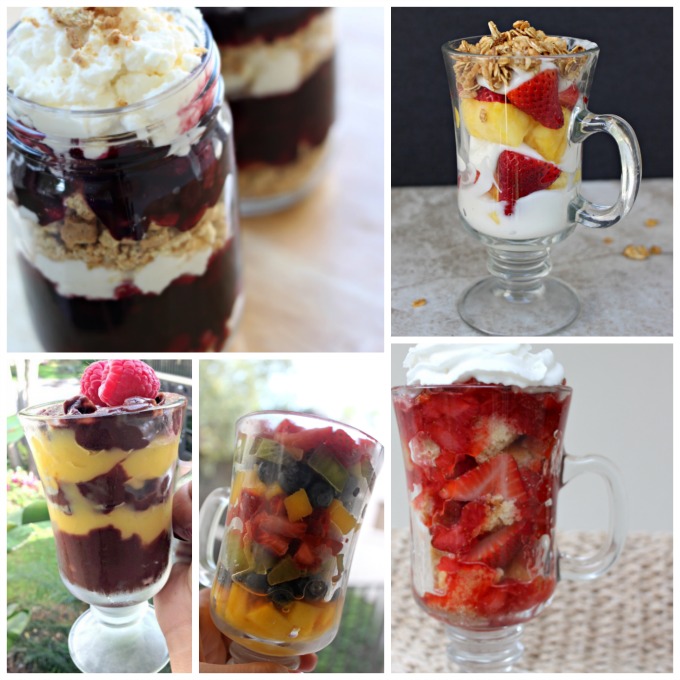 My neighbor Janet comes over sometimes to watch TV, have dinner, just hang out. She also benefits from my cooking through the food holidays because I bring food over to her all the time. During an episode of Chopped, she decided to clue us in to surviving the baskets: you can always make a slider and you can always put out a parfait. Ever since her nugget of wisdom was imparted onto us, I noticed that she's right! And it rings true to me because when I've been stumped on a dessert for the food holiday, I've taken to making a parfait. They're so simple!
I'm in the true home stretch of the food holidays (I have less than 30 recipes to go!) and I don't feel like reinventing the wheel so late in the game. I have plenty of parfait recipes that I can just share again here, as a celebration of parfaits. Because parfaits are awesome. And parfaits are each. And also, I don't have fruit in the house to make a new parfait the way I'd want to.
From the beginning:
Five parfaits in one year says some things: I sometimes appreciate the path of least resistance, I wash my parfait glass a lot, I love fruit.
I would love to hear about your favorite parfait. Tell me in the comments! Happy National Parfait Day!
2 Responses to "National Parfait Day | All the Parfaits"

Leave a Comment