National Baked Scallops Day | Breaded Baked Scallops
You all are going to think I'm crazy, but I am not a fan of scallops. I've tried them a handful of times and have found them to be too chewy for my tastes and then I worry that they aren't cooked properly and that freaks me out even more. I managed to get these scallops to be a texture I actually enjoy, though, so that's good.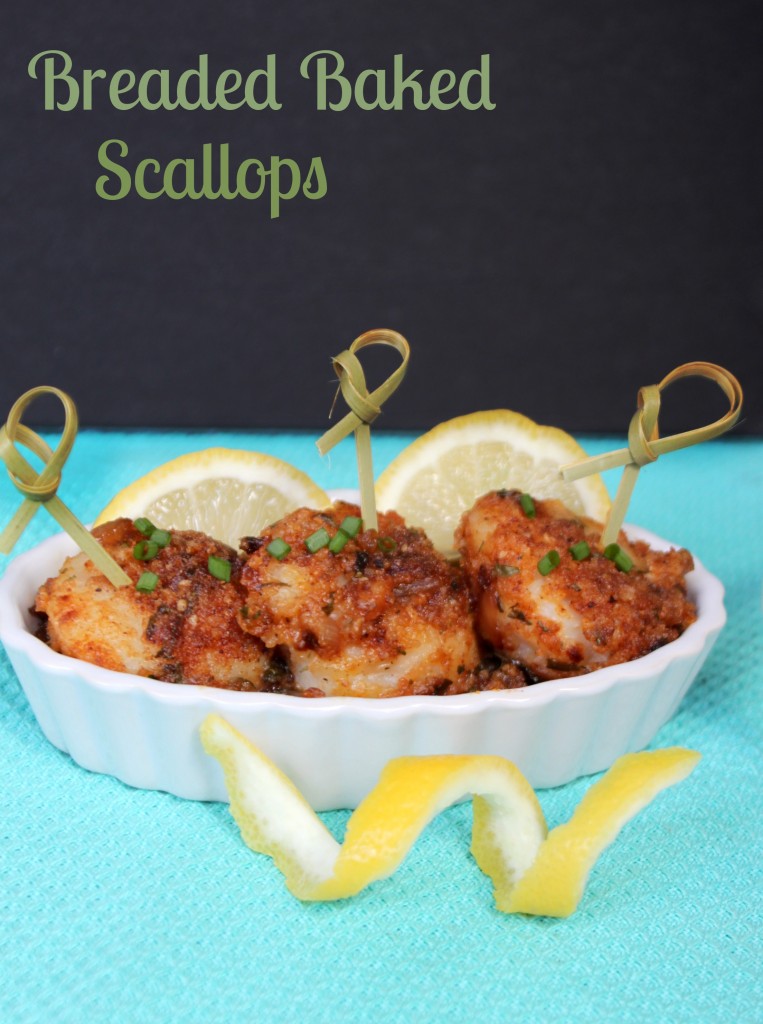 I may be over my scallop hesitation if I can keep cooking them like this! Being that this is my first time making scallops, I wasn't sure how to season them, but I figured that the combination I would use for shellfish (the fish I cook most often) would work out fine.
Big surprise that I was right. Who doesn't like the combo of butter, lemon, parsley, and white wine?
Another wonderful thing about scallops is that they cook fast!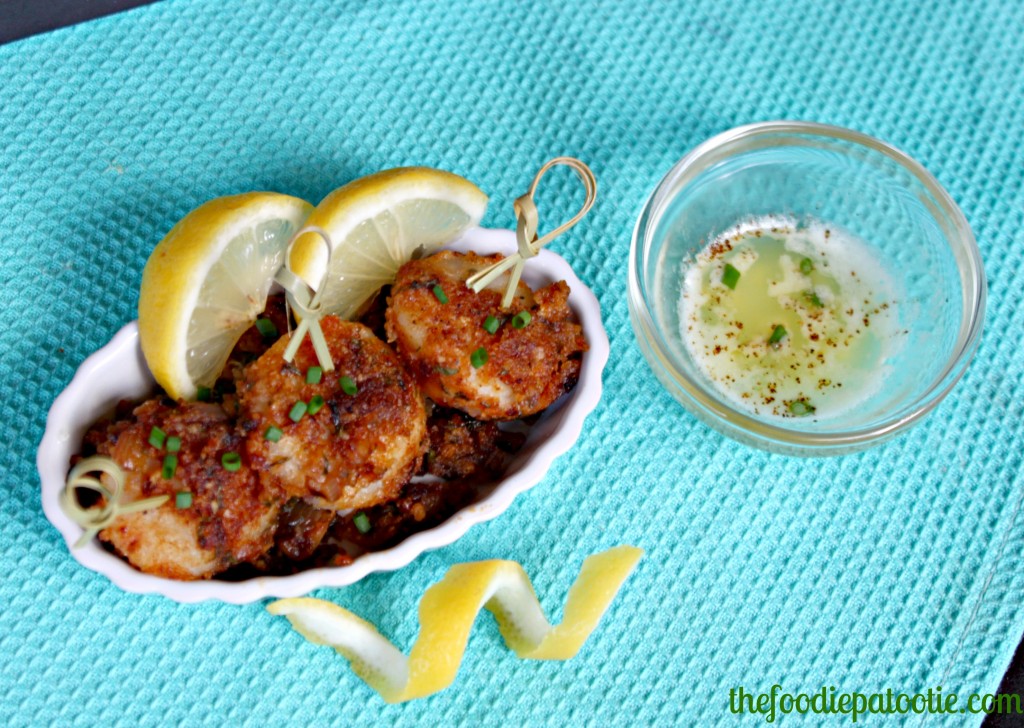 It's been a long week so far so this scallop recipe is coming to you later in the day than my posts usually do, but having a late night dinner isn't always bad. I get home after a 30 minutes drive from work and within 20 minutes, I had these scallops to enjoy.
The recipe I made was for 3 scallops. It's all I needed to be seafood happy.
National Baked Scallops Day | Breaded Baked Scallops
Recipe Type: Seafood
Author:
Prep time:
Cook time:
Total time:
Serves: 3 scallops
Ingredients
3 sea scallops
Flour
2 tbsp unsalted butter, divided
1 tbsp diced shallot
1 garlic clove, diced
2 tbsp dry white wine
1/2 tbsp breadcrumbs
1/2 tbsp parsley
1/2 tbsp paprika
1/2 tbsp [url href="http://www.savoryspiceshop.com/blends/capitol.html" target="_blank"]Capitol Hill seasoning[/url]
1/2 tbsp Parmesan cheese
Salt and pepper
Juice of 1 lemon
Instructions
Preheat oven to 400*F. Spray cooking spray in a small casserole dish. Sprinkle the scallops with salt and pepper, then toss in flour to coat.
In a small saute pan, melt 1 tbsp butter on medium-high. Place scallops in the melted butter and cook for about 2 minutes on each side, or until lightly browned. Transfer scallops to the prepared baking dish and set aside.
In the same saute pan, melt the leftover 1 tbsp butter. Add shallot and garlic and saute for 1 minute. Add the wine and cook until slightly thickened, about 2 minutes. Pour over scallops.
In a small bowl, combine the breadcrumbs, parsley, paprika, Capitol Hill seasoning, and Parmesan cheese. Sprinkle 1/2 the mixture over one side of the scallops, turn the scallops over and sprinkle the other 1/2. Bake for 10 minutes.
After removing the scallops from the oven, sprinkle with lemon juice.
Tomorrow: National Coconut Torte Day
3 Responses to "National Baked Scallops Day | Breaded Baked Scallops"

Trackbacks/Pingbacks

Leave a Comment