National Oatmeal-Nut Waffles Day | Oatmeal-Nut Waffles
Being that it's National Oatmeal-Nut Waffles Day, I didn't have too much leeway on the meal I make. See, this is what I was talking about yesterday. When the food holiday is so specific, it's hard to adventure.
Well, when it's breakfast or baking, I need the extra help so I'll take a specific or non-specific food holiday for them. Oatmeal-Nut Waffles are straightforward enough.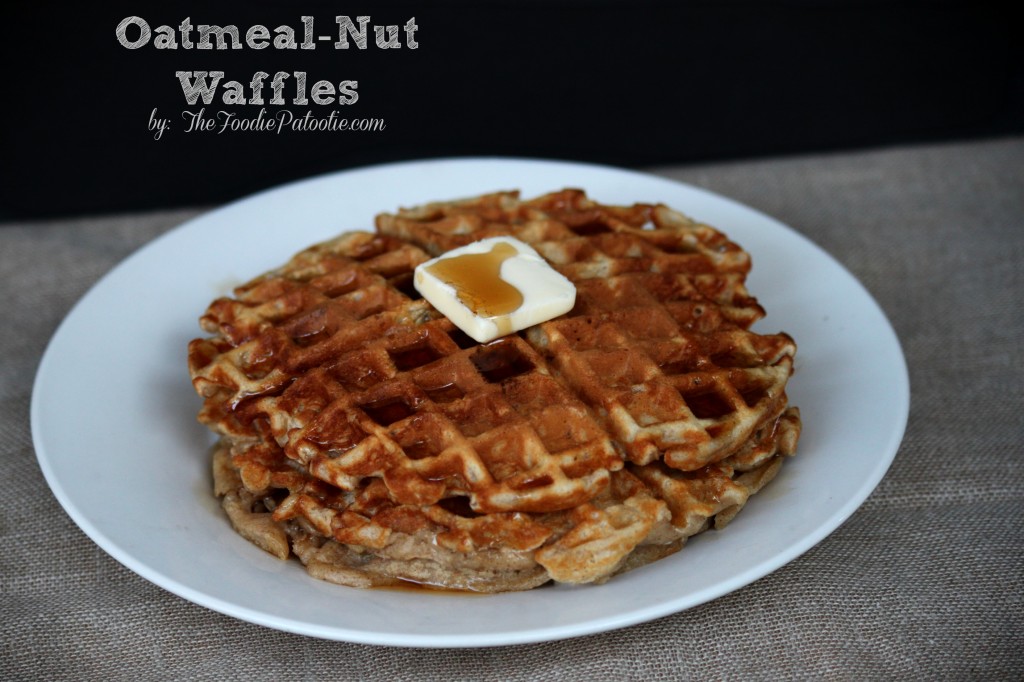 Honestly, I didn't know how they would taste. "Healthier" waffles aren't as appetizing to me compared to the traditional waffles I'm used to, but I changed my mind last night when I made these for dinner. Now, I can't go back.
I love the crunch the chopped walnuts provide, and I felt like I could eat a couple of waffles without the guilt. I didn't even feel the heavy feeling I get in my stomach after eating waffles with maple syrup. Eating a huge calorie and carb-filled breakfast basically ruins my whole day after the excitement of eating with my eyes has worn off. I then just feel gross. With these, you don't have to worry about that at all.
These Oatmeal-Nut Waffles have a warmth from the cinnamon and almond extract, and they are so moist and light. I think I'll make some more this evening to enjoy.  How about you?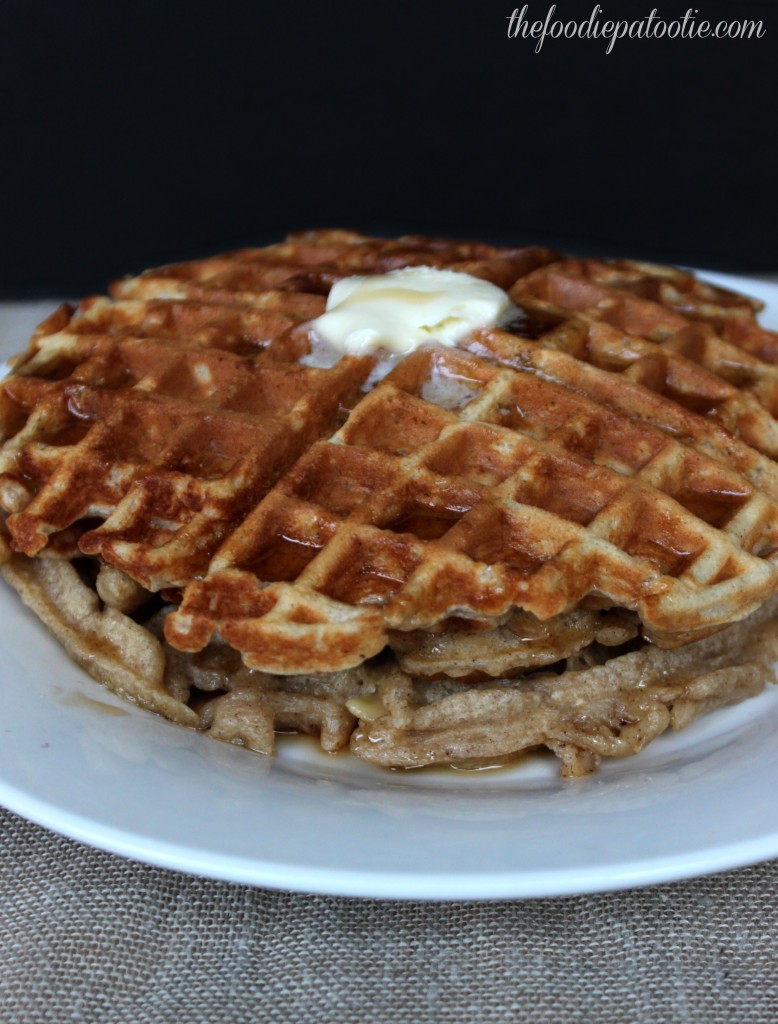 National Oatmeal-Nut Waffles Day | Oatmeal-Nut Waffles
Recipe Type: Breakfast
Author:
Prep time:
Cook time:
Total time:
Serves: 4 waffles
Ingredients
3/4 cup all-purpose flour
1 tsp baking powder
1/4 tsp salt
1/4 tsp allspice
1/4 tsp cinnamon
1 egg, beaten
1 cup milk
2 tbsp butter, melted
1 tbsp honey
1/2 tsp almond extract
1/2 cup quick-cooking oats
1/2 cup chopped walnuts
Instructions
In a large bowl, combine dry ingredients. In a separate bowl, whisk together the eggs, milk, butter, honey, and almond. Pour the wet ingredients into the dry ingredients, whisking until combined. Stir in the oats and walnuts.
Bake in a waffle iron until golden brown.
Tomorrow: National Baked Scallops Day
3 Responses to "National Oatmeal-Nut Waffles Day | Oatmeal-Nut Waffles"

Trackbacks/Pingbacks

Leave a Comment