National Apple Dumpling Day | Biscuit Apple Dumplings
It's the time of the year for apples! You'll see five more apple recipes this year, including this one. Not to mention whichever other days there have been where I've used apples, or will be using apples just because. The day I'm most looking forward to cooking for is National Caramel Apple Day!
I'm the one who spends $15 on a caramel apple in the candy shop at Disney parks. I anxiously await September, not because it holds any true significance other than the caramel apples are being sold in grocery stores. Apples, with the right ingredients, go from being my least favorite fruit to my most favorite fruit, pretty instantly.
However, we've been battling with sugar ants in the kitchen lately and I was so freaking devastated when my caramel apple was broken into by these food thieves!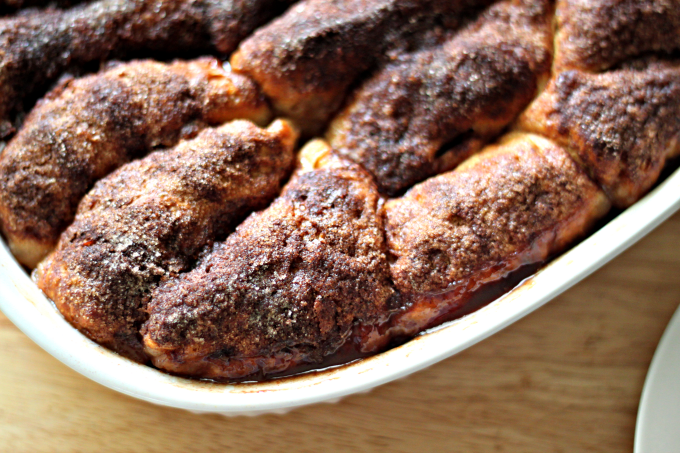 But, anyway, today is National Apple Dumpling Day. There's still another month until National Caramel Apple Day – I shouldn't get ahead of myself.
So let's talk apple dumplings. I thought they would be hard to make, but especially this way, they are a cinch. I don't know much about making apple dumplings, so maybe the traditional way is harder, but thanks to Trisha Yearwood and her trusted Food Network show, I can make biscuit apple dumplings that'll make you drool.
And Trisha Yearwood is southern, you guys. Anything she does with a southern dish (or any food, in my opinion) is a-okay. Better than a-okay, actually. Celebrate National Apple Dumplings the Trisha Yearwood way because it's pretty fantastic.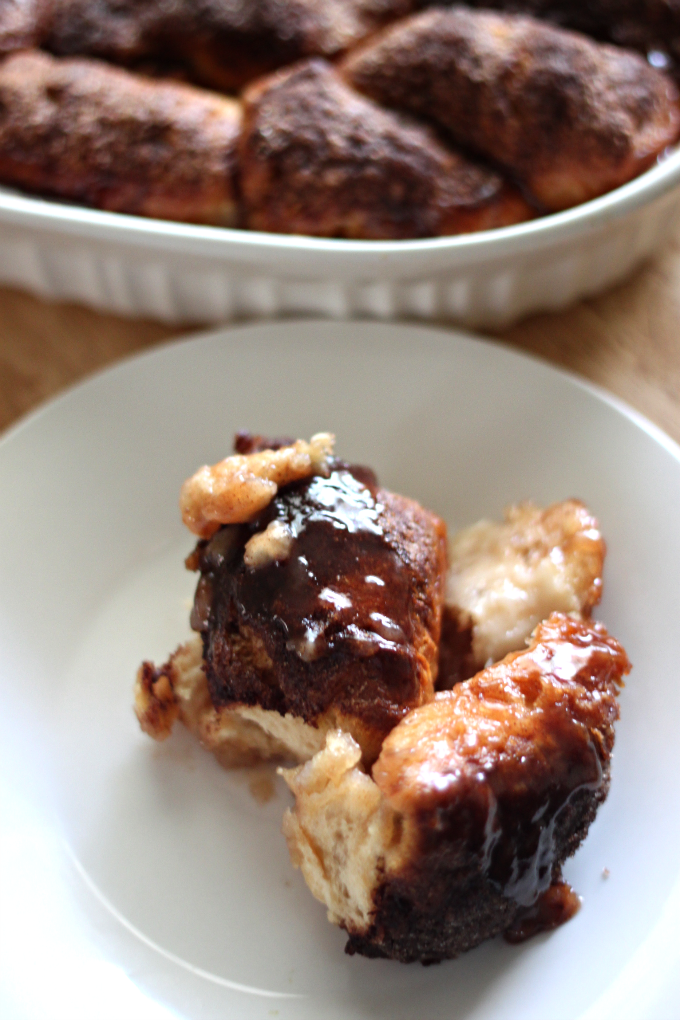 These apple dumplings can be warmed up the next day (totally needed for my household of two), and shared with neighbors (trust me, my neighbor loved them).
Enjoy!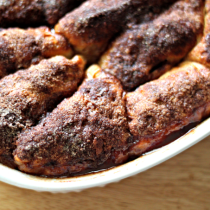 Biscuit Apple Dumplings
Ingredients:
2 Granny Smith apples
1 lemon
1 cup sugar
1/2 cup (1 stick) butter
1/4 teaspoon vanilla extract
8 canned buttermilk biscuits
4 teaspoons ground cinnamon
Directions:
Preheat the oven to 375 degrees F. Peel, core and slice the apples vertically into 8 slices each. Squeeze the lemon into a bowl of water and add the apple slices to keep from turning brown.
In a medium saucepan, mix 1 cup water, 3/4 cup of the sugar, the butter and vanilla. Bring the sugar mixture to a boil over medium heat.
Separate each biscuit into 2 layers, width-wise. Wrap a biscuit layer around a slice of apple, stretching the biscuit enough to overlap. Seal on the bottom.
Place the wrapped slices, sealed-side down, in a casserole dish. Pour the hot sugar mixture over the apple slices.
In a separate bowl, combine the remaining 1/4 cup sugar with the cinnamon; sprinkle mixture over the wrapped apples. Bake until golden brown, about 35 minutes.
Tomorrow: National Cheeseburger Day
Leave a Comment