Max is Seven Months Old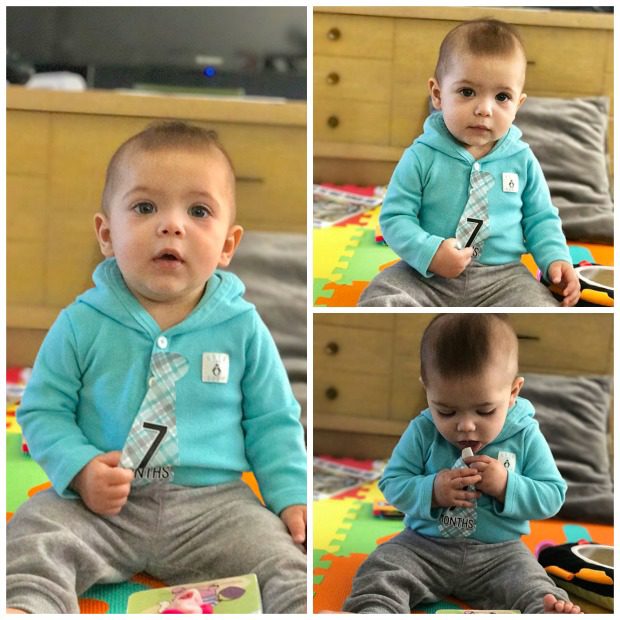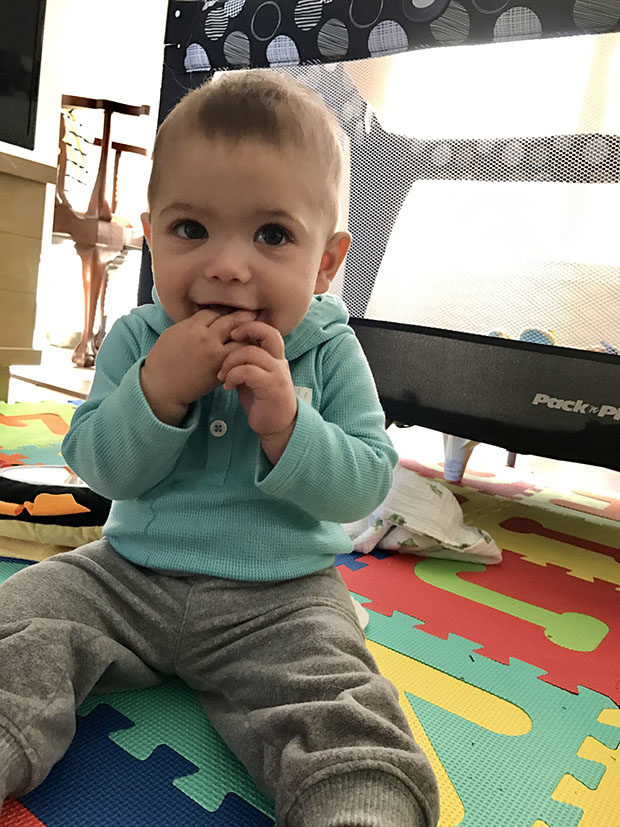 Where were we? Because I really do think all of sudden I'm in this time tornado where time is slowing down and speeding up simultaneously and I'm just getting thrown around and…what day is it again?
Anyway, Max is SEVEN months. 1 2 3 4 5 6 7.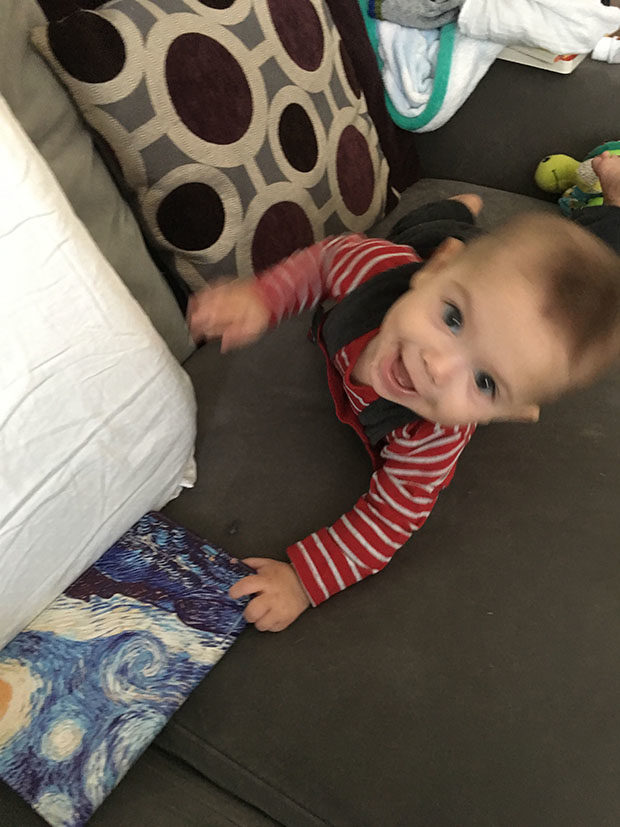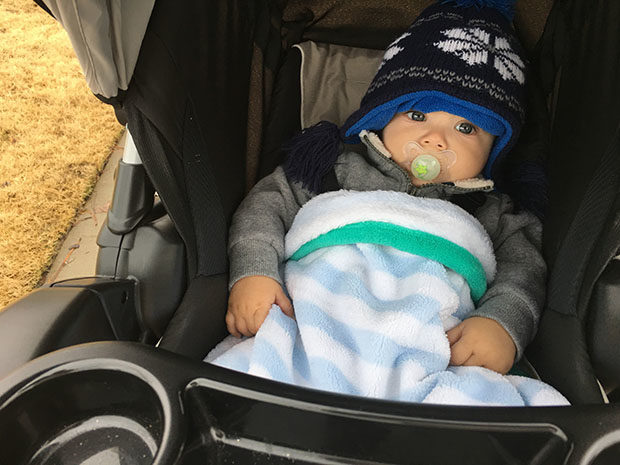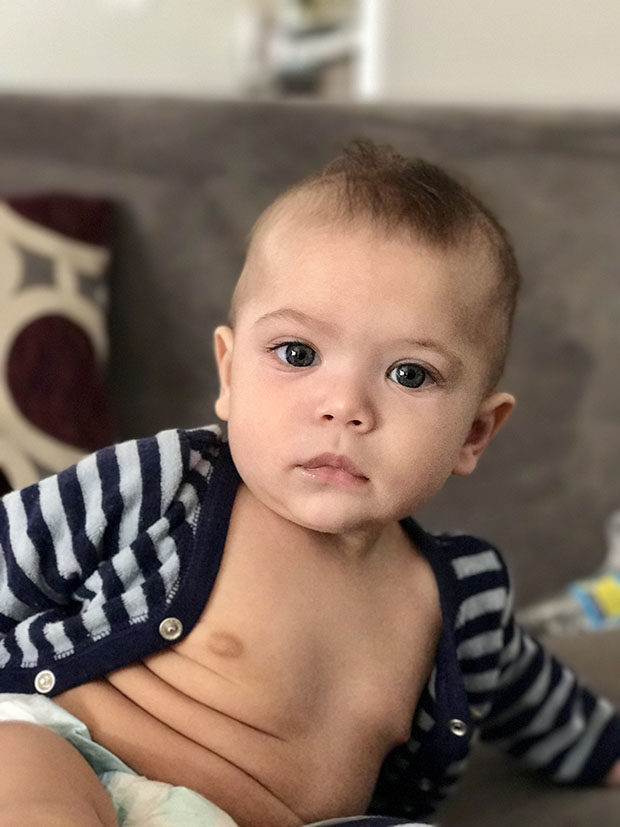 Already so much has changed in the past month. He went from having one tooth that was kind of breaking through to having 3 teeth that are mostly broken through, with a fourth on the way. He went from being my sweet, happy baby boy to still being that child, but also with bouts of anger at his hurting mouth. He's definitely more of a handful because he's a little more needy and just wants to be loved (24/7) by Mike and me. Which is wonderful, except when you can't even go to the bathroom without his screaming the fact that he misses you.
Which is to say, it's still wonderful because Max is wonderful, all the time, every day, even when he isn't, you know?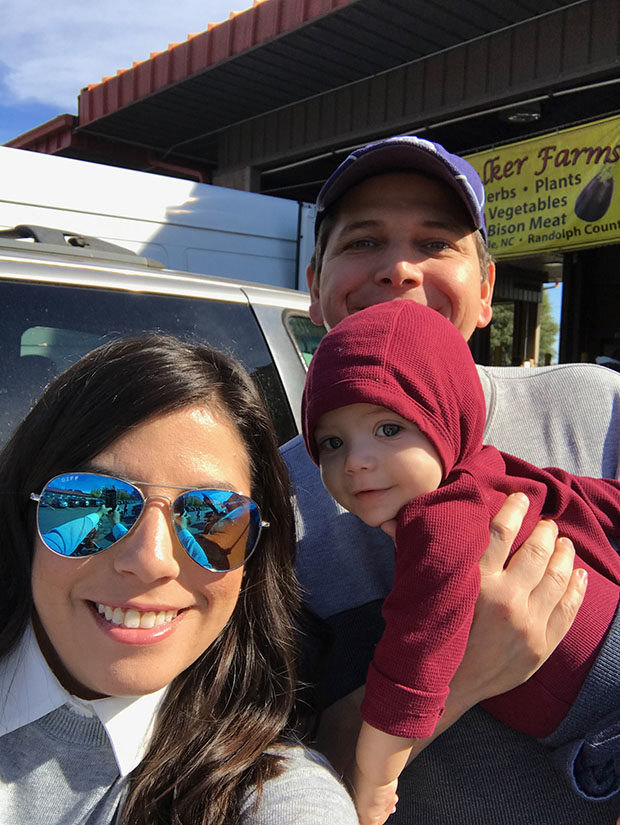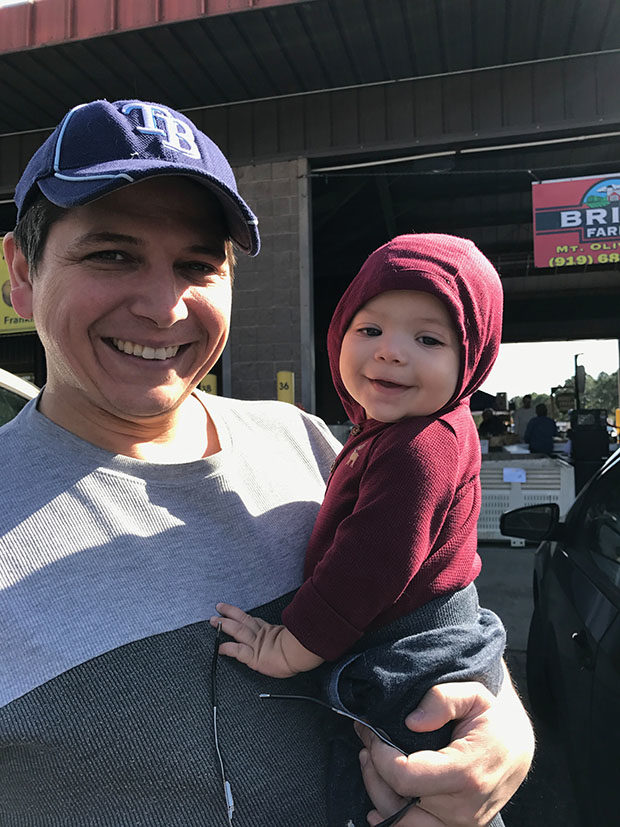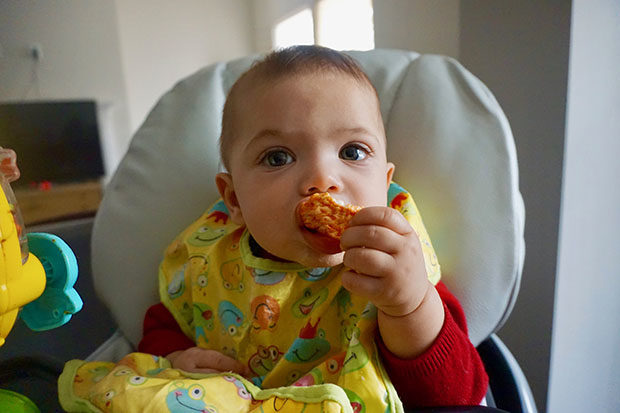 In the past month we have also transitioned him to his own room. It's been a small adjustment, but overall I think he's doing just fine. The hardest part of this is when he wakes up in the middle of the night and just wants his pacifier. In the dark we sometimes can't find it and then by the time you actually do find it, he's more awake than he would've been if you were a little more efficient. So I bought glow in the dark pacifiers which don't always make their way into his room.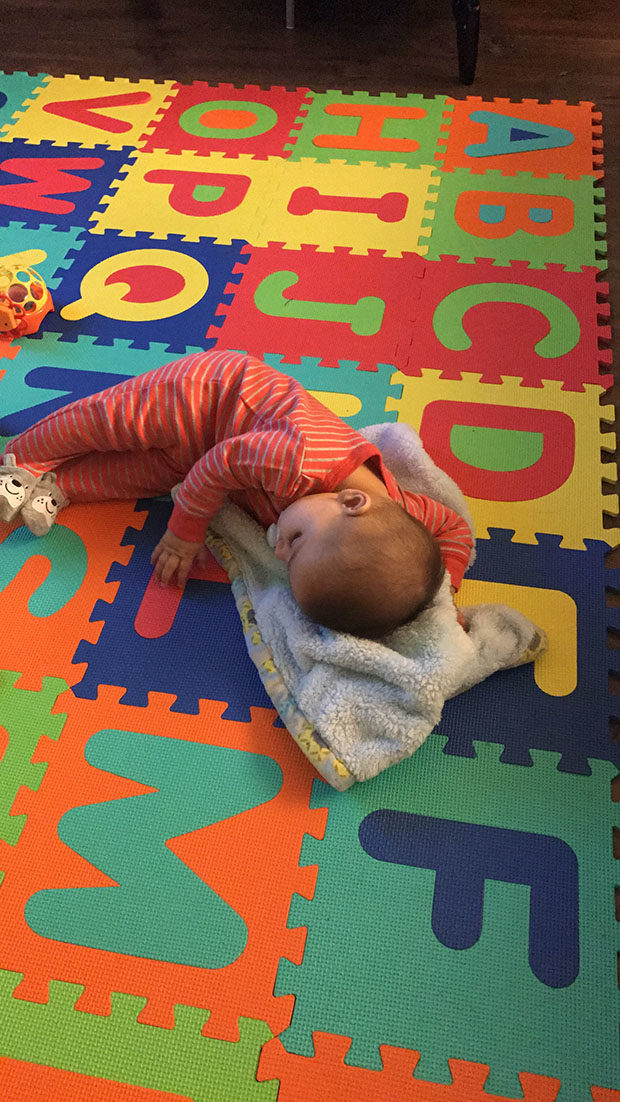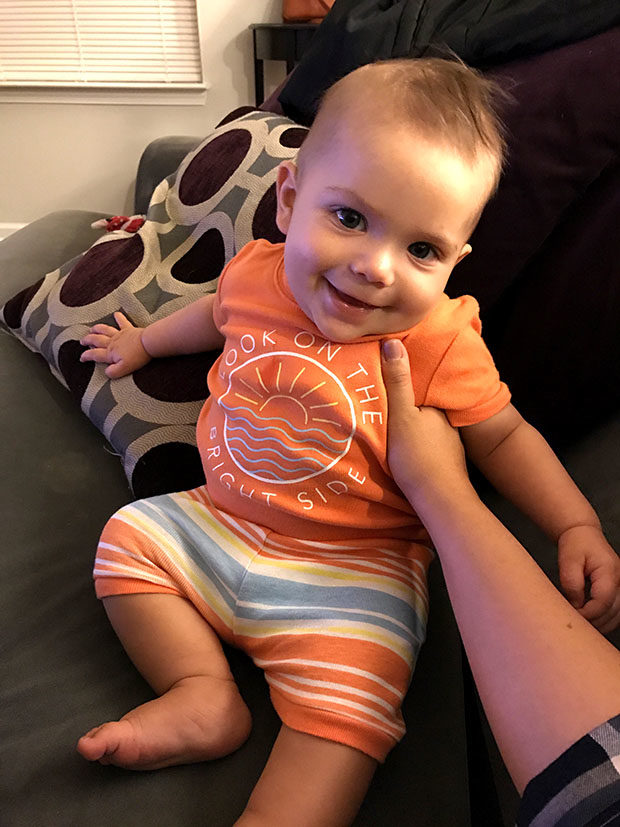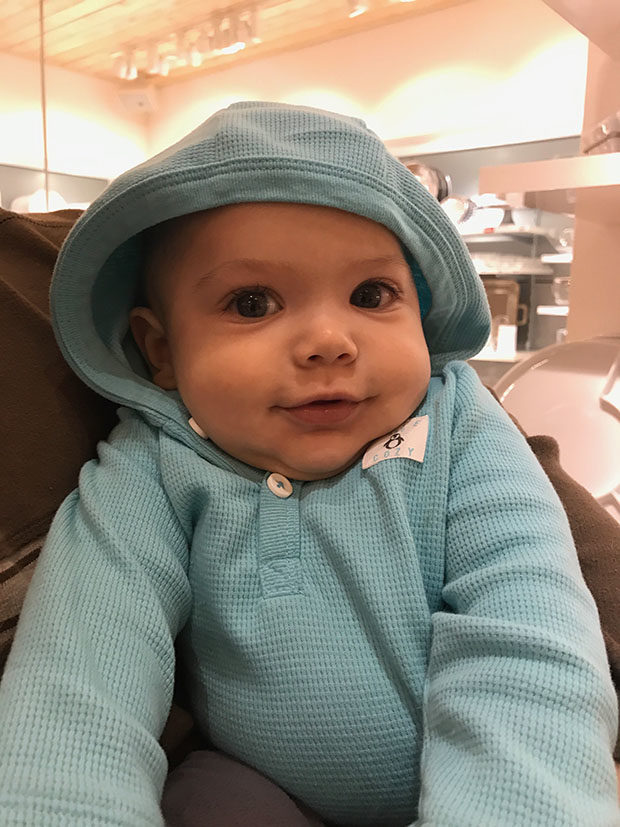 One of the things that has been great for us is this new big foam mat we can put on the floor in the living room. Unsurprisingly, Max does not like to play in his pack and play for too long, but with hardwood floors, we can't have him out and about playing and knock his head. The downside to the foam mat is now our entire downstairs looks like a child's play area (because, well, it is) and so we need to plan on moving his mat upstairs and buying a nice shaggy rug for the living room.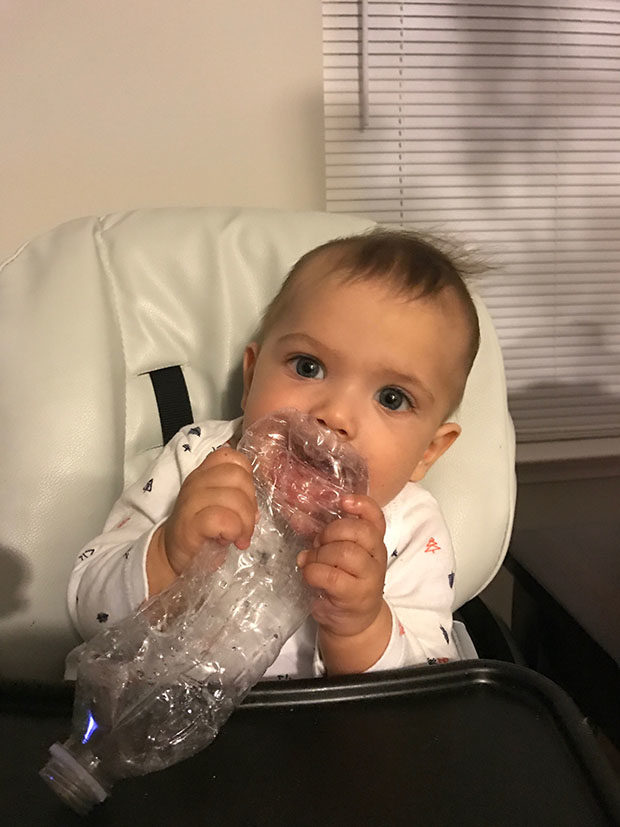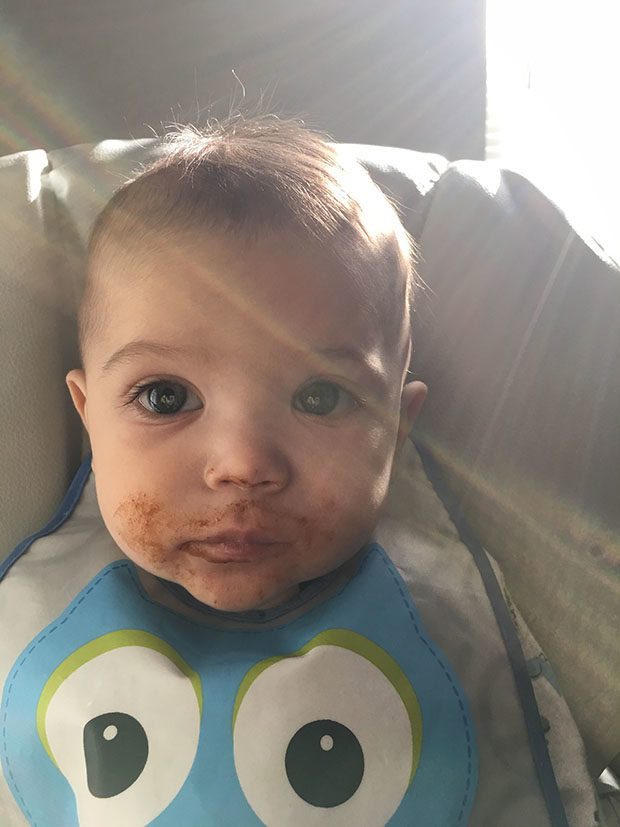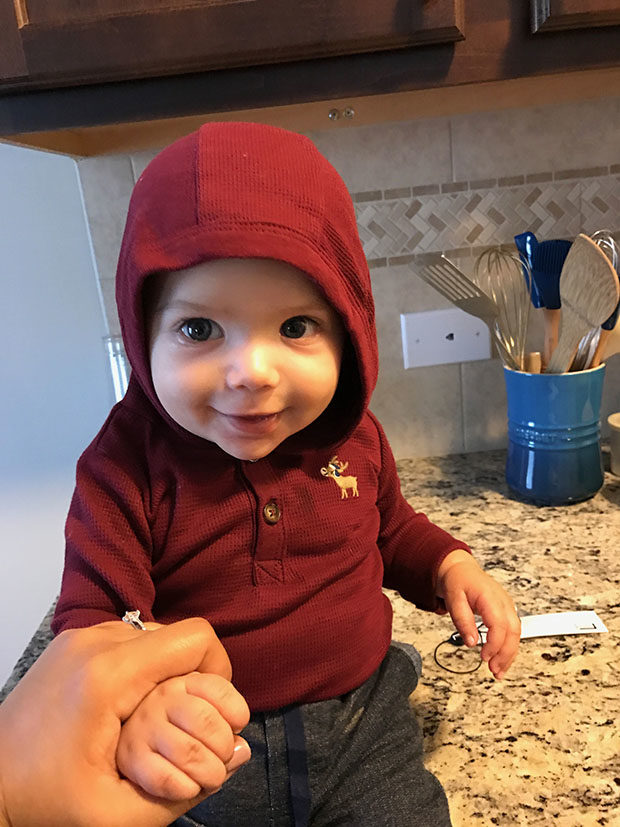 And I've put off mentioning this because it makes Max so much more grown in my eyes than I'd like to admit, but he's started crawling. There are just a couple of paces at a time and not full-on across the floor movement, but it's there. More surprising is that he's standing up now by just holding onto something and pulling himself to a standing position. This is all in the span of a couple weeks. And now I'm all HOW DOES ONE BABY PROOF A HOUSE!
We also had Friendsgiving this year which was a blast! Max had a great time and Bits had a great time too. It was one of the highlights of our time in North Carolina so far. <3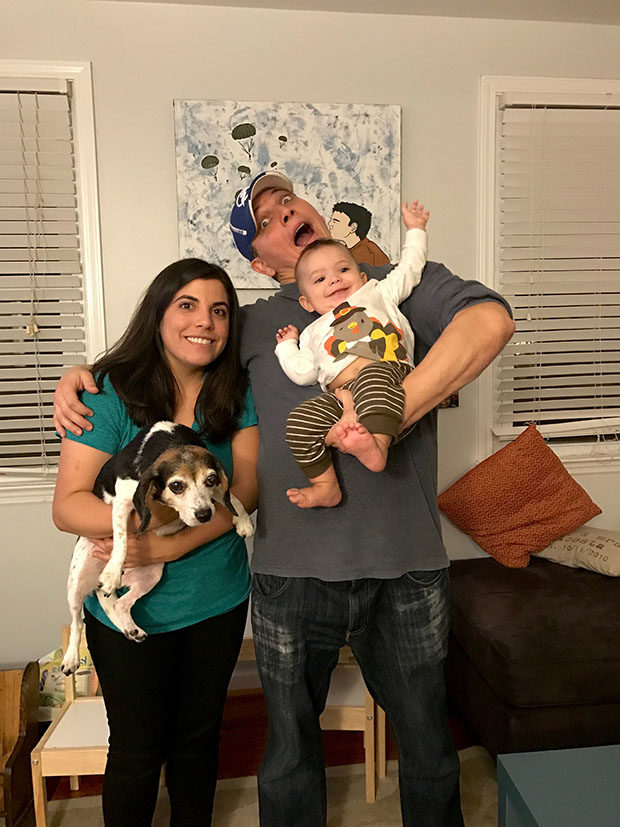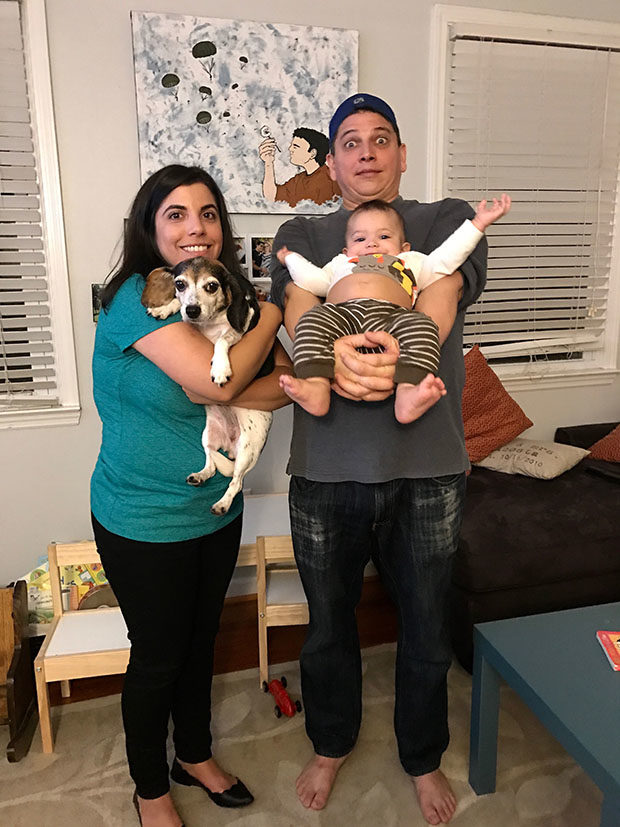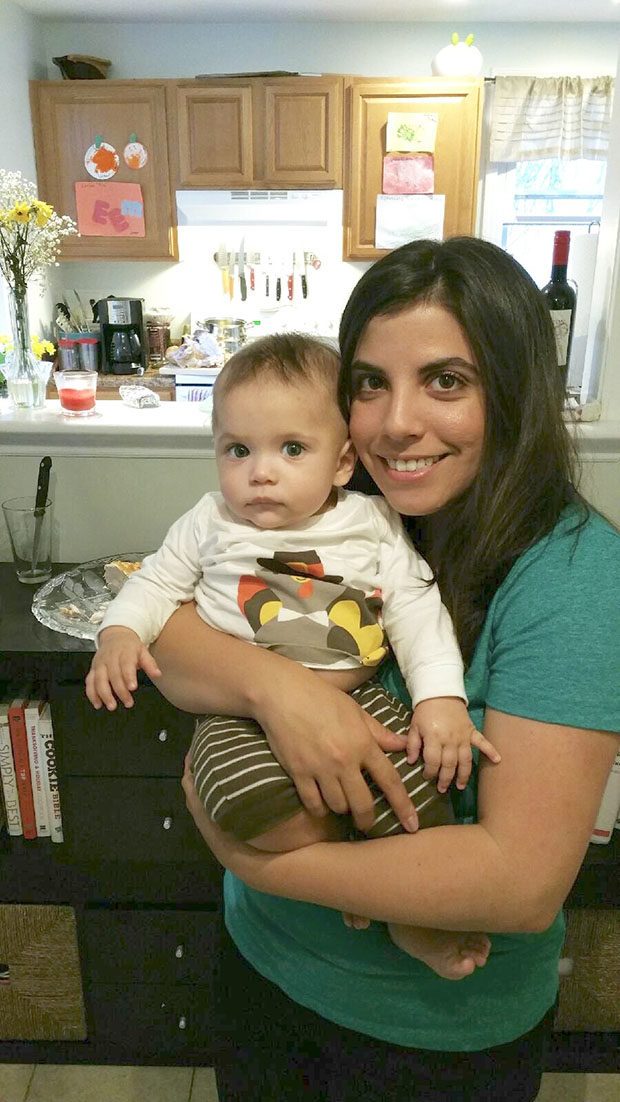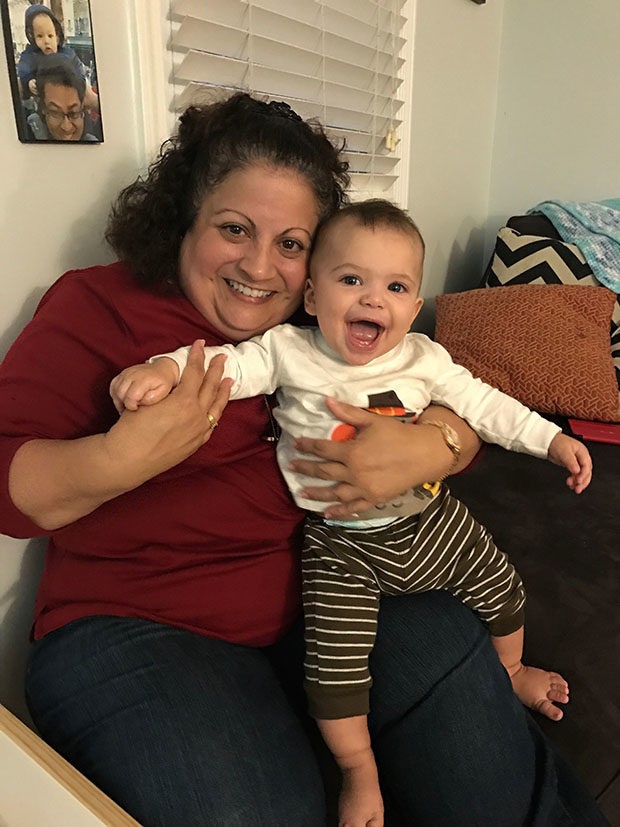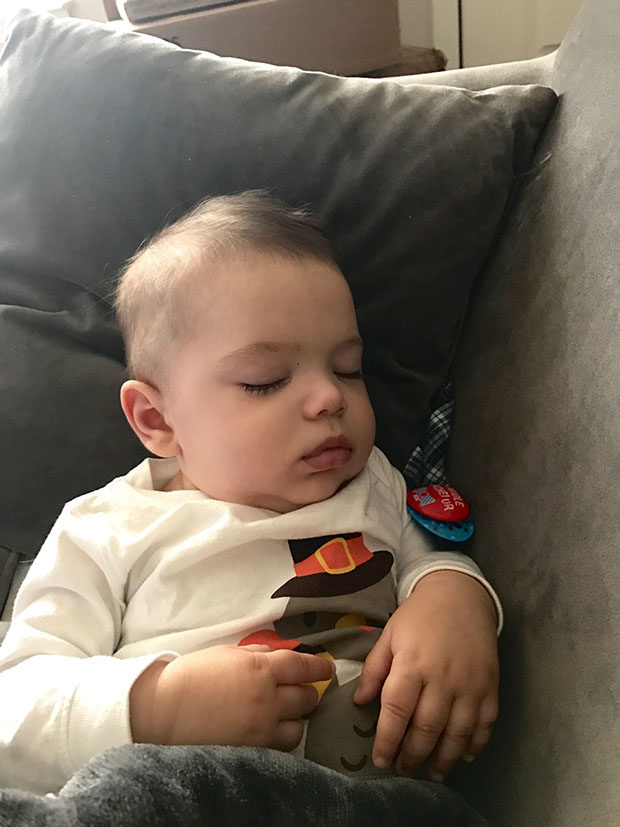 One thing I really love about Max is how much he enjoys books. He can be so hyper and in need of interaction and all you have to do is pull out a book (although, he has his preferences and you better get it right) and he'll settle into your lap and remain very calm as you read to him. Sometimes he'll turn the pages, sometimes he's just content having his lands in his lap and following along.
Of course, I read Where the Wild Things Are to him all the time. Now that he knows his name, he enjoys hearing it during the course of the book. It's ADORABLE.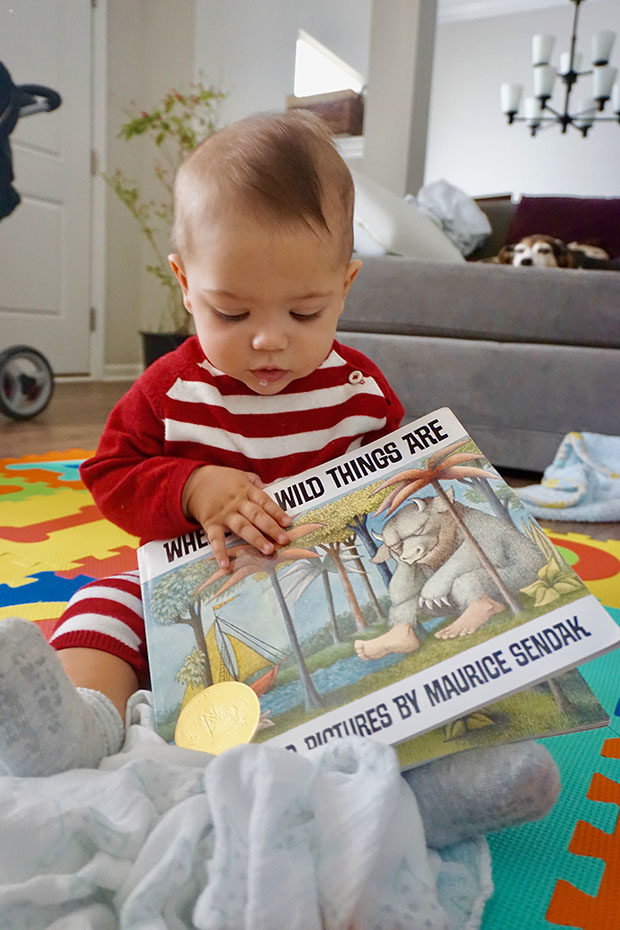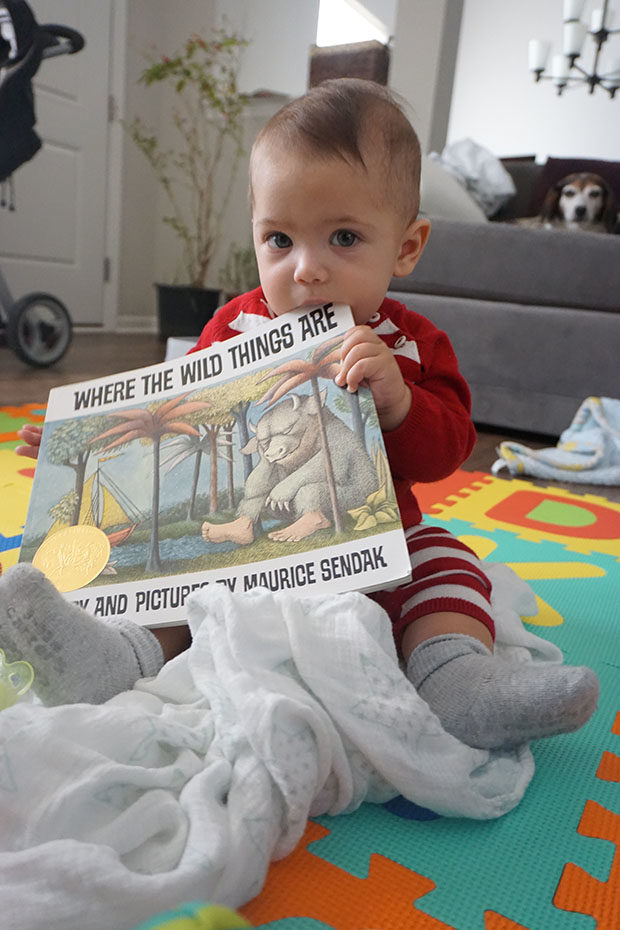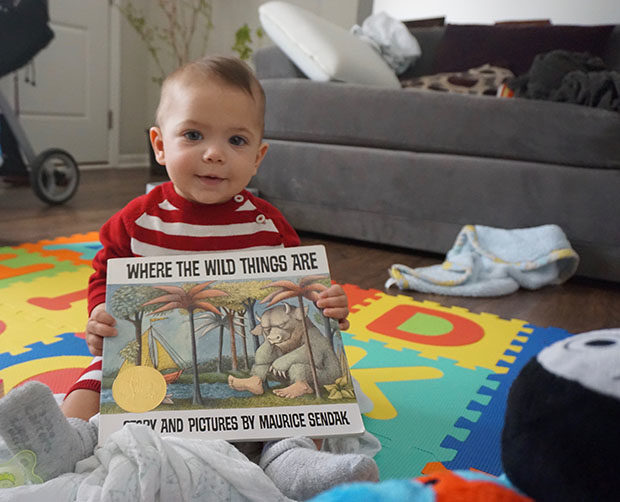 Leave a Comment