National Strawberry Cream Pie Day | Mixed Berry Pie Parfait
Mmmmm-mmmm! Strawberry Cream PIE! I had major plans for a gorgeous strawberry cream pie, a creamy pie pie with a pretty strawberry design on top. But then reality set in and I realized that I would be out of town shortly after making it (I'm currently driving home from a weekend in New Orleans for Megan's wedding!) and so some may go to waste. Also, the grocery store didn't have strawberry pie filling. How is this possible? Well, I just don't know.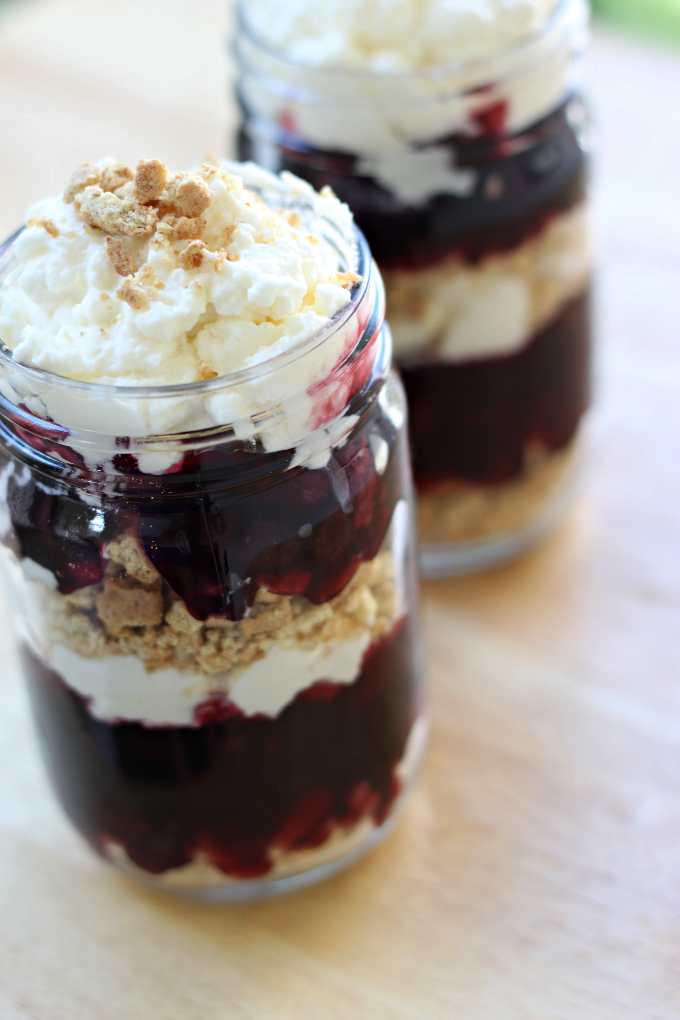 On the fly I decided to grab the mixed berry pie filling off the shelf and layer it in mason jars with homemade whipped cream and some crushed graham cracker. I was able to make 2 jars and that's what the below recipe will make for you.
This took me so time at all and the combination of all ingredients worked out very well. It's a cute, fun, and tasty dessert that's made even better when in mason jars to enjoy. Happy National Strawberry Cream Pie Day!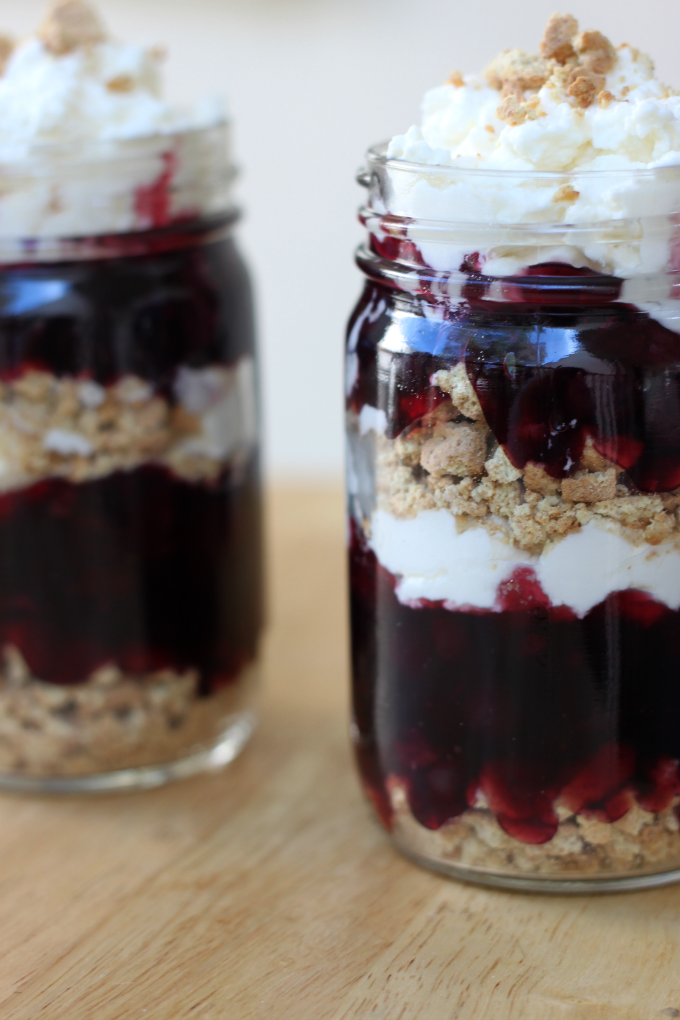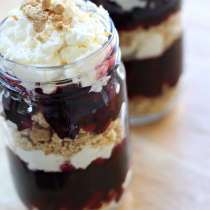 Mixed Berry Pie Parfait
Ingredients:
1 cup crushed graham crackers (I used the honey flavored)
1 (21 ounce) can mixed berry pie filling
1 cup heavy whipping cream
1/4 cup confectioners sugar
1 tsp vanilla
Directions:
In the bowl of a stand mixer, combine cream, sugar and vanilla. Whip until hard peaks are formed.
Layer graham cracker crumbles, mixed berry pie filling, and whipped cream in mason jars. Top with crushed graham crackers.
 Tomorrow: National Coffee Day